ProPort by Turbosmart is an All-New 54mm (2.13in) Blow-off Valve with a tiny footprint and massive flow. The ProPort flows 420 cfm, which is enough for 3500 HP and is in a league of its own, standing 30mm (1.2in) lower than PowerPort while flowing over 25% more than the Market leading 50mm RacePort. Features include our unique locking collar design, new unique vent profile, sensor cap option and spring options for all turbocharged and supercharged applications.
25+ Years of Manufacturing
The ProPort resulted from over 25 years of Blow-off Valve manufacturing experience and 12 months of internal development. In addition, the ProPort design is CFD driven & real-world validated for maximum possible flow based on the demands of the Tuning & Motorsport Market. The Milspec Diaphragm operated valve is highly responsive while using our Boost-Balance system, which means the more boost you feed it, the better it seals!
Availiable with an Onboard Position Sensor
Available with an onboard position sensor as an option, we utilise a non-contact hall effect sensor for the position of the valve, which means no through-holes in the cap, ensuring no chance of leaks. The data this can provide for professional & amateur teams alike is invaluable when every pass & every minute on track counts!
Quick Release VBand System
The Quick Release VBand system is of the quality you have come to expect from Turbosmart. Our GenV cap profile is easily distinguishable and includes 2 x 1/8NPT reference ports on a cap that can be rotated for simplifying reference hose runs in complex engine bays.
The ProPort is Available In
2 x ⅛ NPT Reference Ports

Mil-Spec Proprietary Diaphragm

Anodised 6000 series billet Aluminium Body & Valve

Quick Change V-Band Fitment

Unique Locking Collar Design

Optional Valve Position Sensor
Frequently Asked Questions
Here is a handy self-help guide to helping you with your Turbosmart install and answers to some of the most frequently asked questions we get here. Turbosmart recommends that you get your products fitted and tuned by a qualified technician. If you choose to install the product yourself, ensure you have all the necessary tools and technical knowledge required to perform this task.
Thank you for picking up the latest Turbosmart catalogue. As we look back on 25 fantastic years of innovation and growth, we continue to look towards the future as we release some revolutionary new products that will cement our reputation as innovators and market leaders.
Please contact us here and fill out a quick form so that our team can efficiently help you!
Custom setup and need advice?
Try our Product Advisor! This tool is designed to help you choose the right product for your project & help you choose the right Wastegate, Blow off Valve and fuel Pressure Regulator.
Find products to suit your car
Contact Turbosmart to see if we have products to suit your car on the way or other solutions to help! If you have a new car we don't cover, you can also request a new product.
The last few years have been a little wild for everyone, and we're not immune - but we have managed to expand our product range and manufacturing and distribution footprint. We've continued to innovate and keep our team and their families safe in uncertain times. Turbosmart products are all manufactured in-house in our Sydney, Australia, Head Office. We've been able to support our customers throughout these challenging times seamlessly. Despite the challenges of distance, we always continued to keep the demands and expectations of our customers our top priority, making sure our solutions are in stock and well supported where and when our customers need them!
Award-Winning
Turbo Technology
View the entire Turbosmart ProPort Range.
5 "FACTS" ABOUT BLOW-OFF VALVES (BOV) THAT ARE WRONG
Learn more about Turbosmart Blow-off Valves.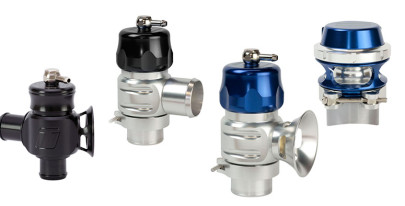 How to choose the Right Blow-off Vlave?
With all the different sizes & variants available, which blow-off valve should you chose for your build?