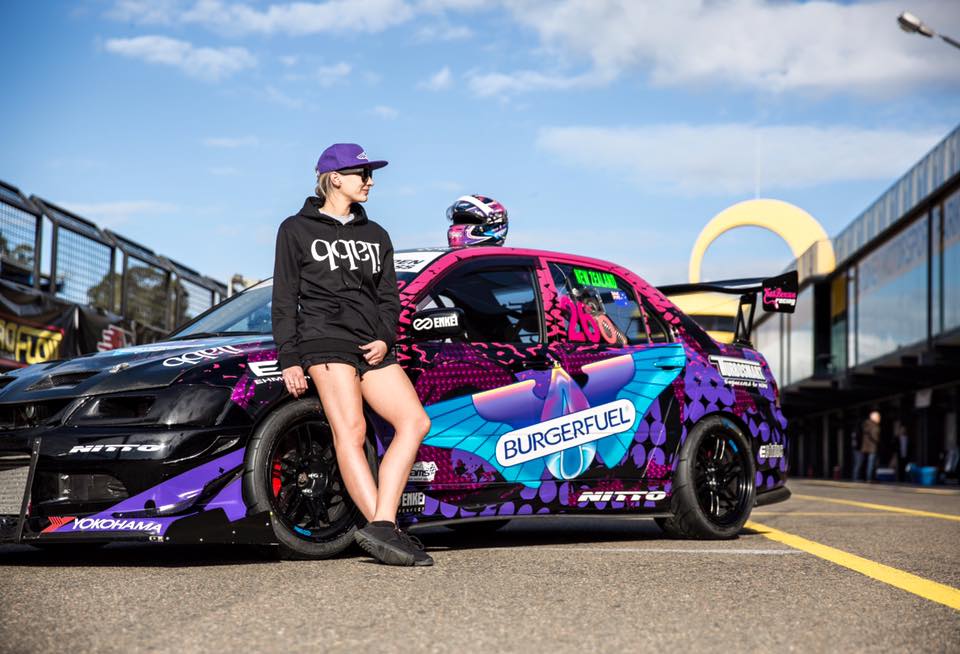 Hailing from Auckland, New Zealand, Kat Benson, a Team Turbosmart ambassador driver, is ripping it up around the race scene. She is part of a new breed of emerging female drivers, and her passion for the sport makes us proud to have her as part of the crew. 
The Prowear NZ Superlap Series
The Prowear NZ Superlap series kicked off the new year with a weekend at Taupo's Bruce McLaren Motorsport Park's international circuit. The event saw the rain stay away, and although the track got a little slippery later in the weekend it was still good enough to smash the current NZ Superlap track records in all three classes.
Kat Benson Finished in Third Place
Team Turbosmart Katherine Benson finished with a third-place podium standing in the Pro-Street category and secured a 5th place overall result.  The Pro-Street category went down to the wire with this race event, with Kat Benson battling throughout both days directly against x2 very high horse-powered cars. The top 3 positions were only separated by less than a second.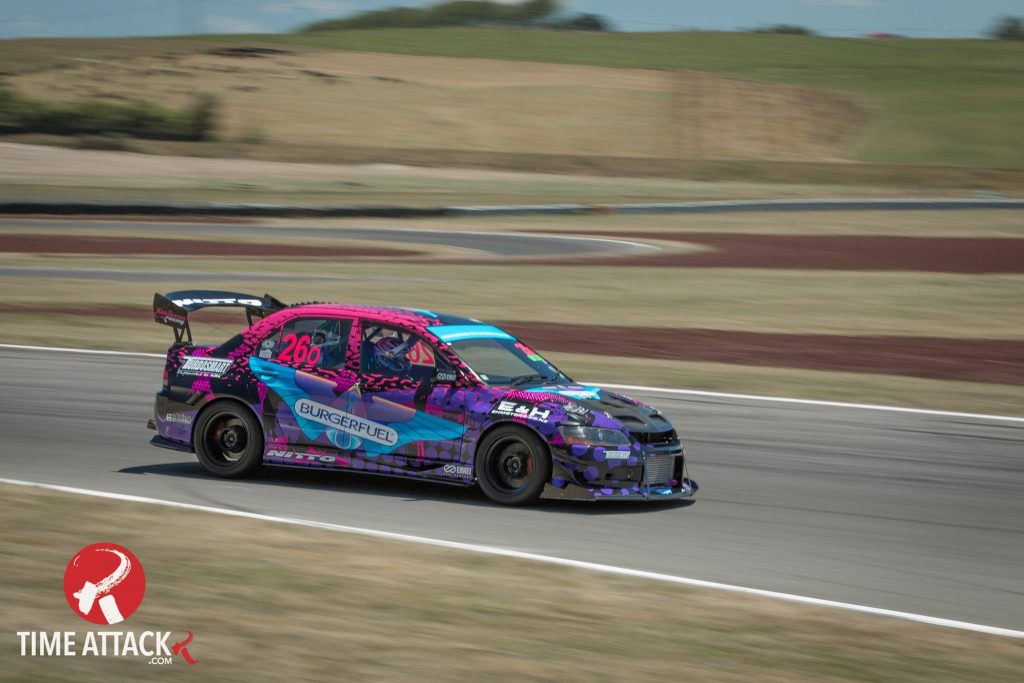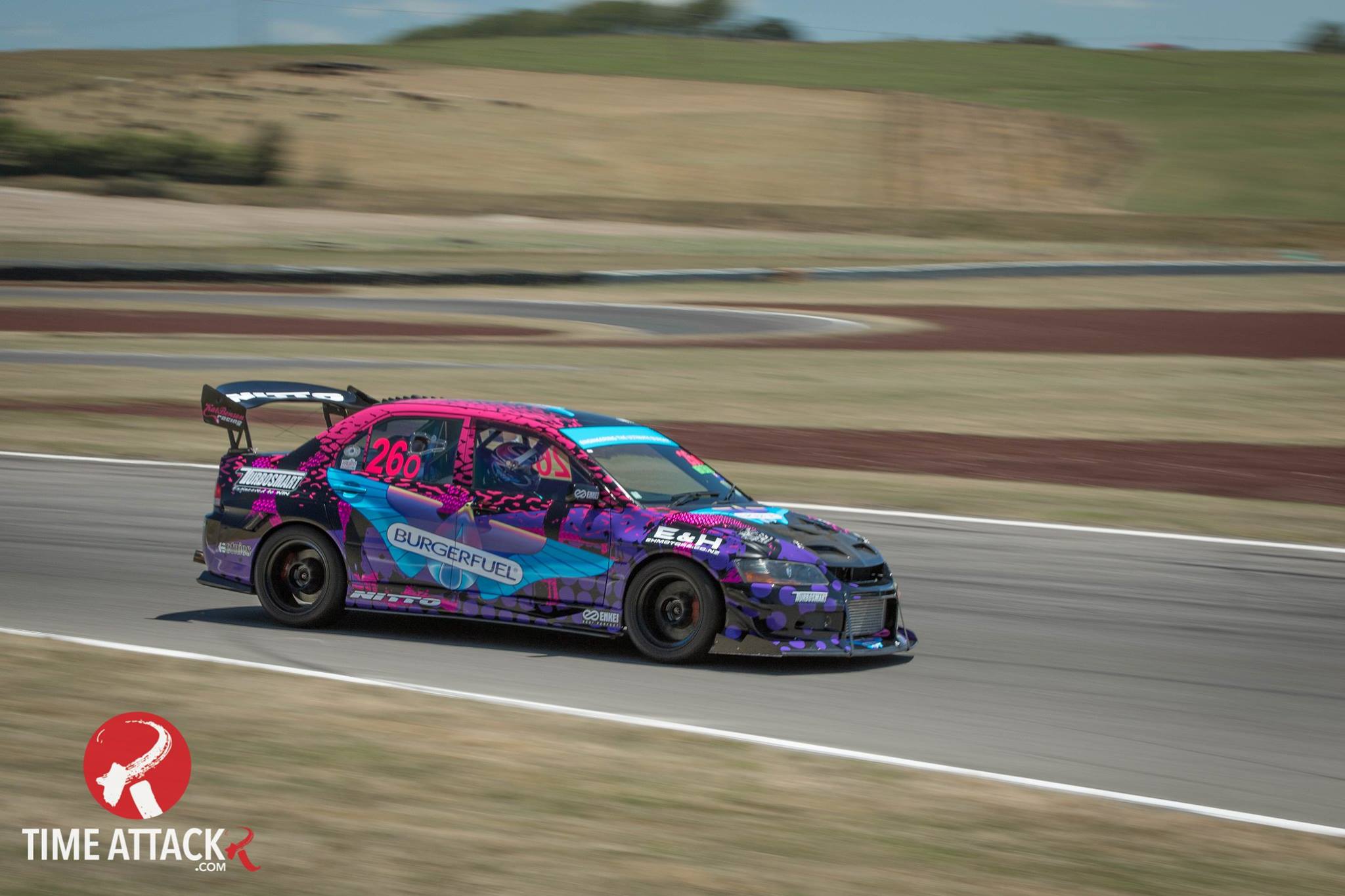 Championship Winning Driver Garth Walden
With three-time World Time Attack Championship winning driver Garth Walden was behind Team RevolutioNZ Evo 8. Scott Kreyl is finally starting to see some accurate results from this car, running remarkably consistent and out on track all weekend. Every lap posted was at least a second quicker than the previous track record that the team had set last season. Their best time of the weekend, quickly taking out the class, was a 1:28.487 — Garth is an absolute animal!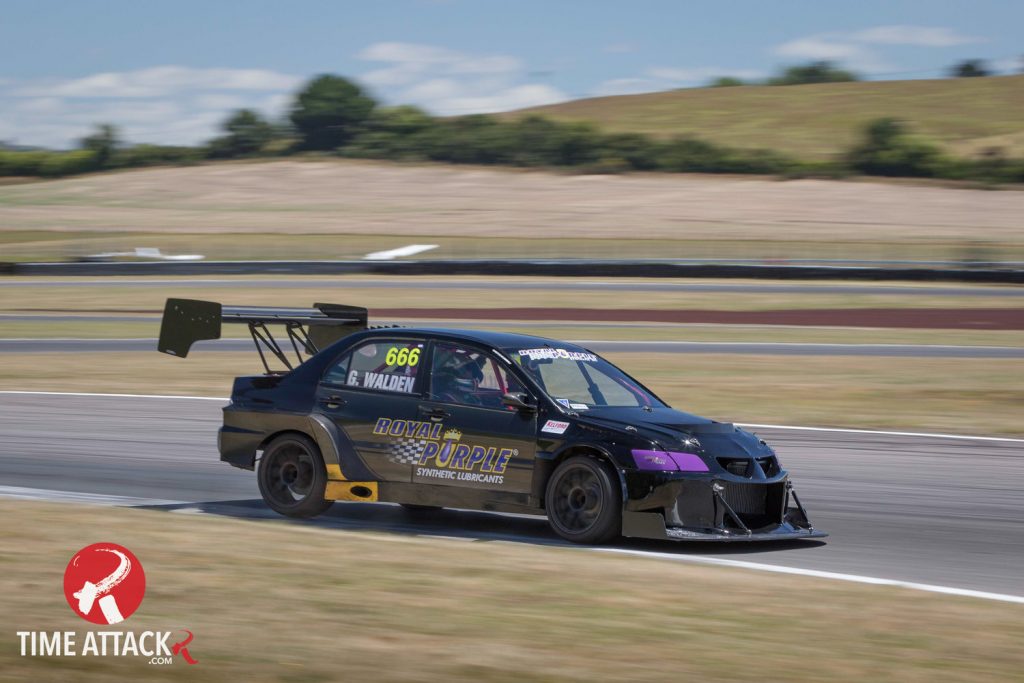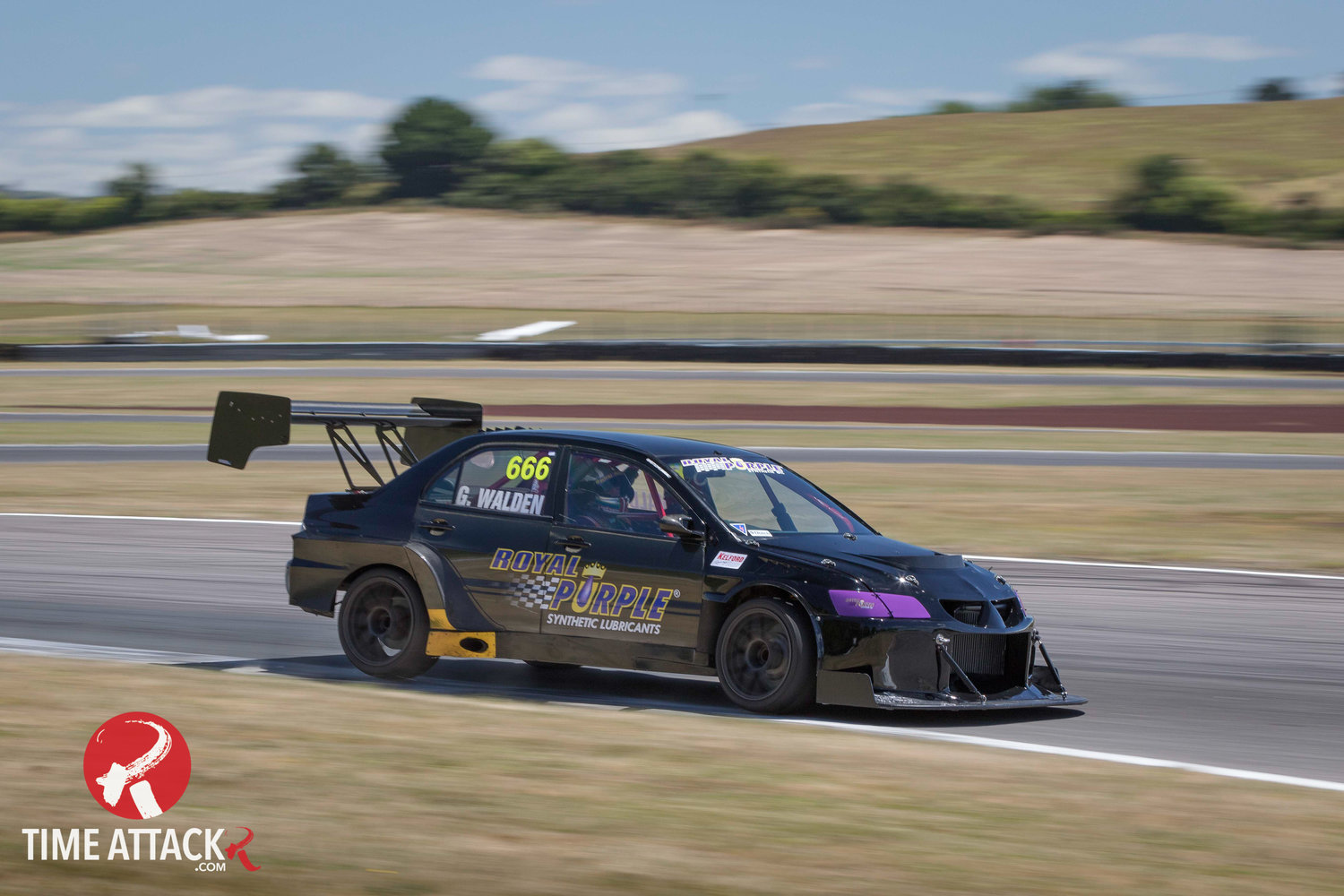 Hans Ruiterman Finished in Second Place
Second place went to Hans Ruiterman's Nissan Silvia S14. After doing some early testing laps on slicks, Hans switched over to an older set of semis to put down a 1:33.918 before heading home early to try and beat the holiday traffic.
This result also puts Hans into the second spot on the series leaderboard. All of this with minor head gasket issues!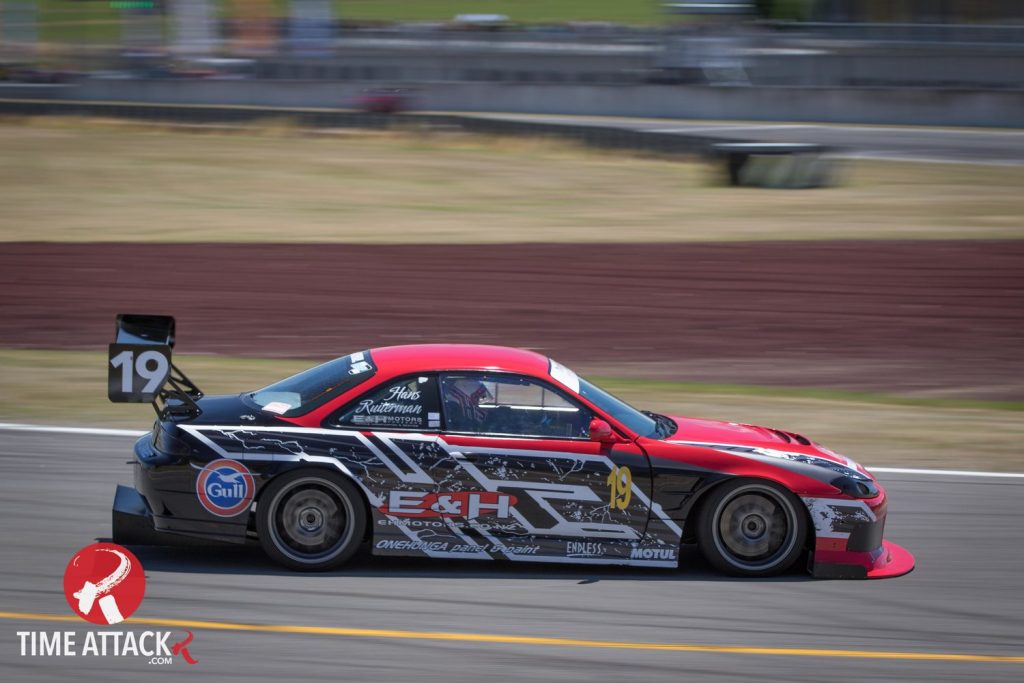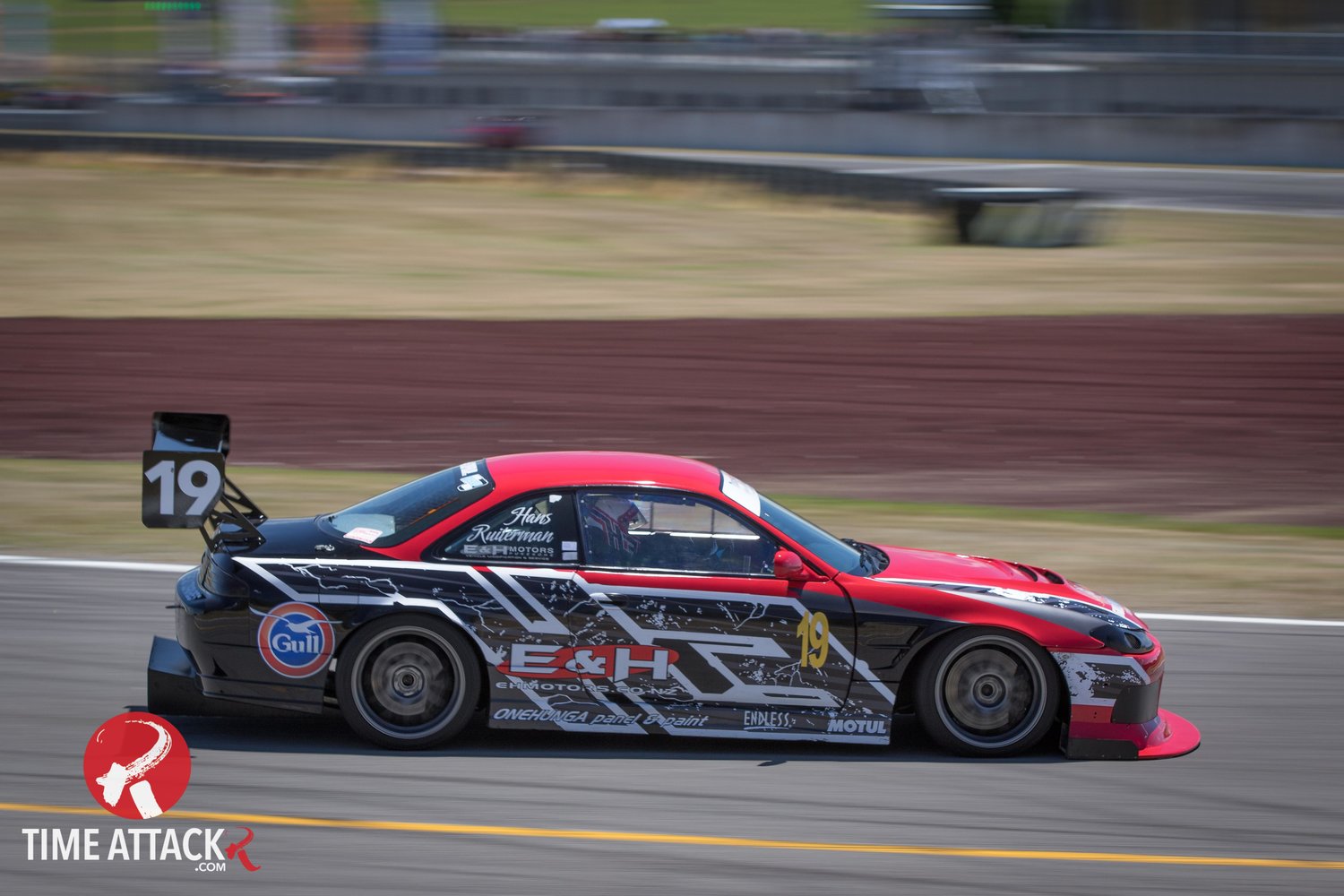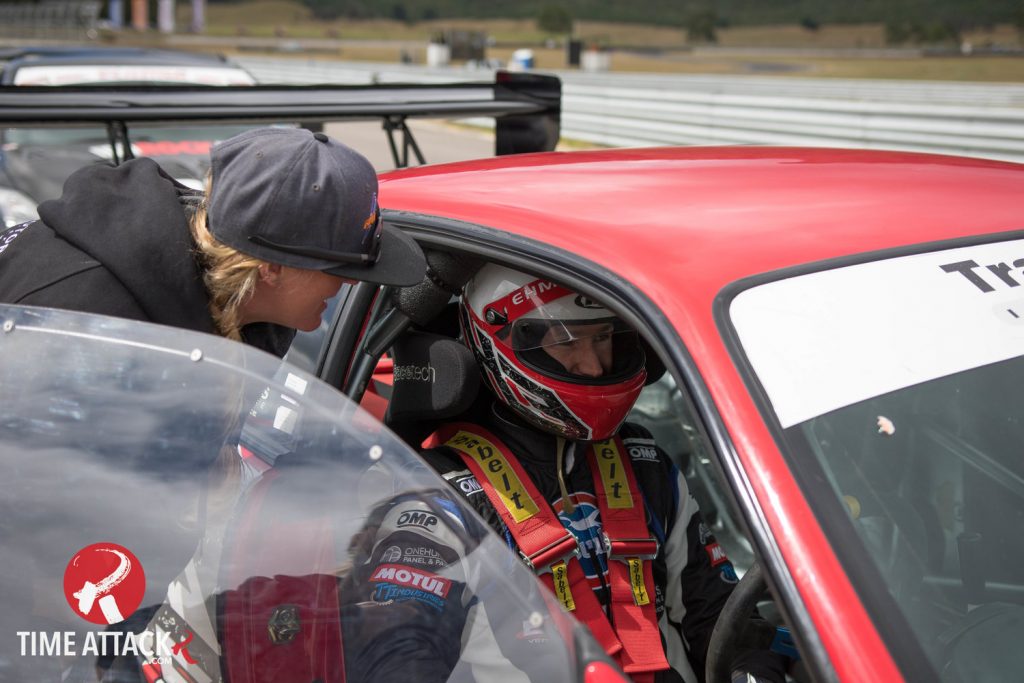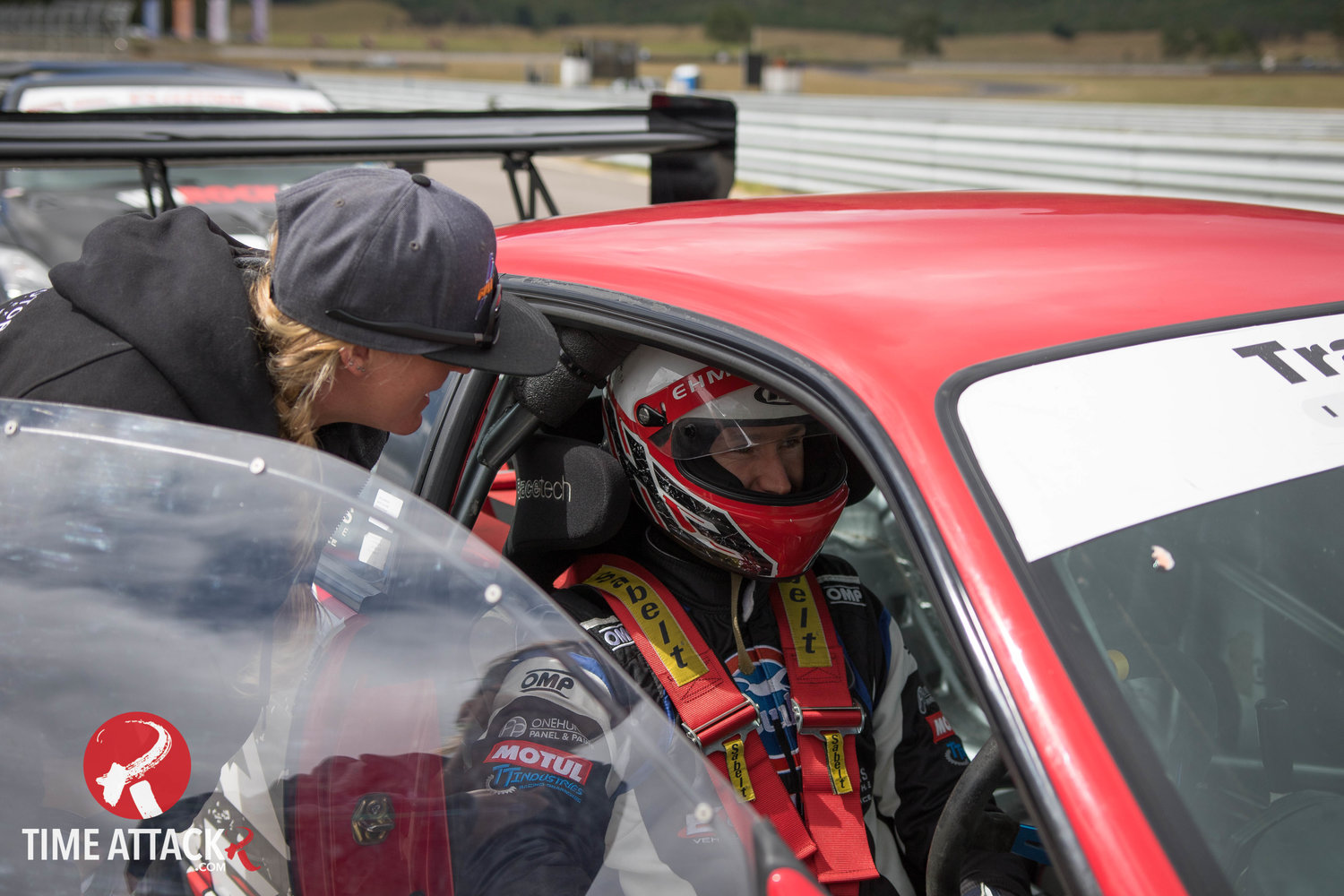 Rounding out the podium was Jason Shortt of Shortty Racing's Subaru WRX STI, looking much sharper after getting some paintwork sorted over the holiday period. Jason started the weekend well with a 1:41.171 but fell off a ripple strip in the second session resulting in a buckled wheel. Overnight repairs (read: large hammer and friendly Taupo garage) saw Kerri Mareeba take the wheel on Sunday morning for a slow test lap somewhere over the wrong side of 2 minutes, but enough to decide the car was safe enough to send Jason out again for some hot laps, however, he wasn't able to beat his Saturday time.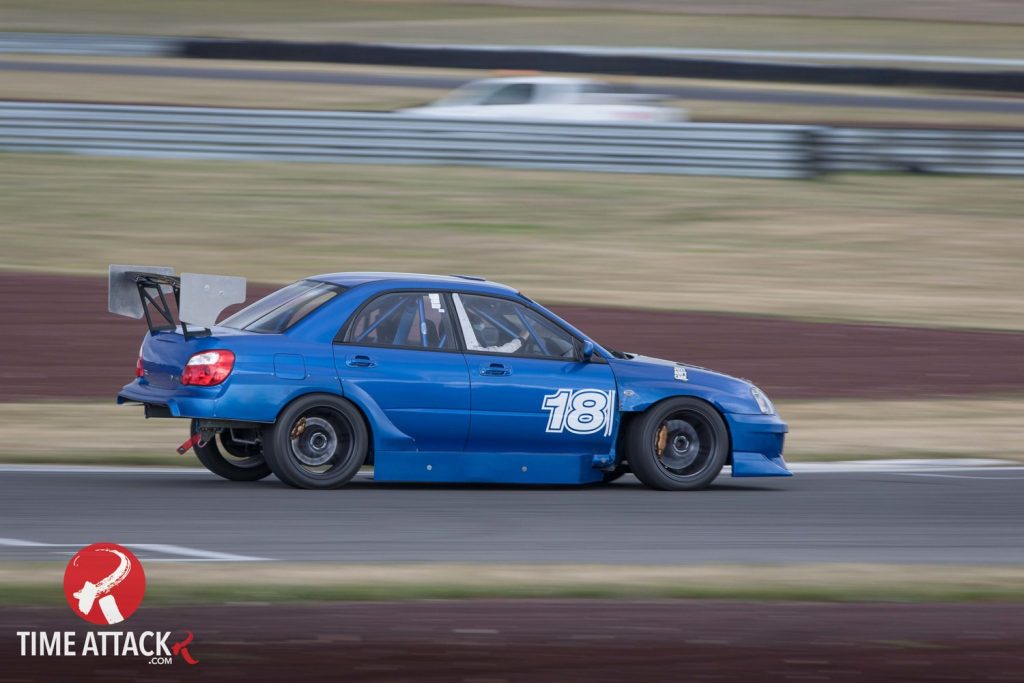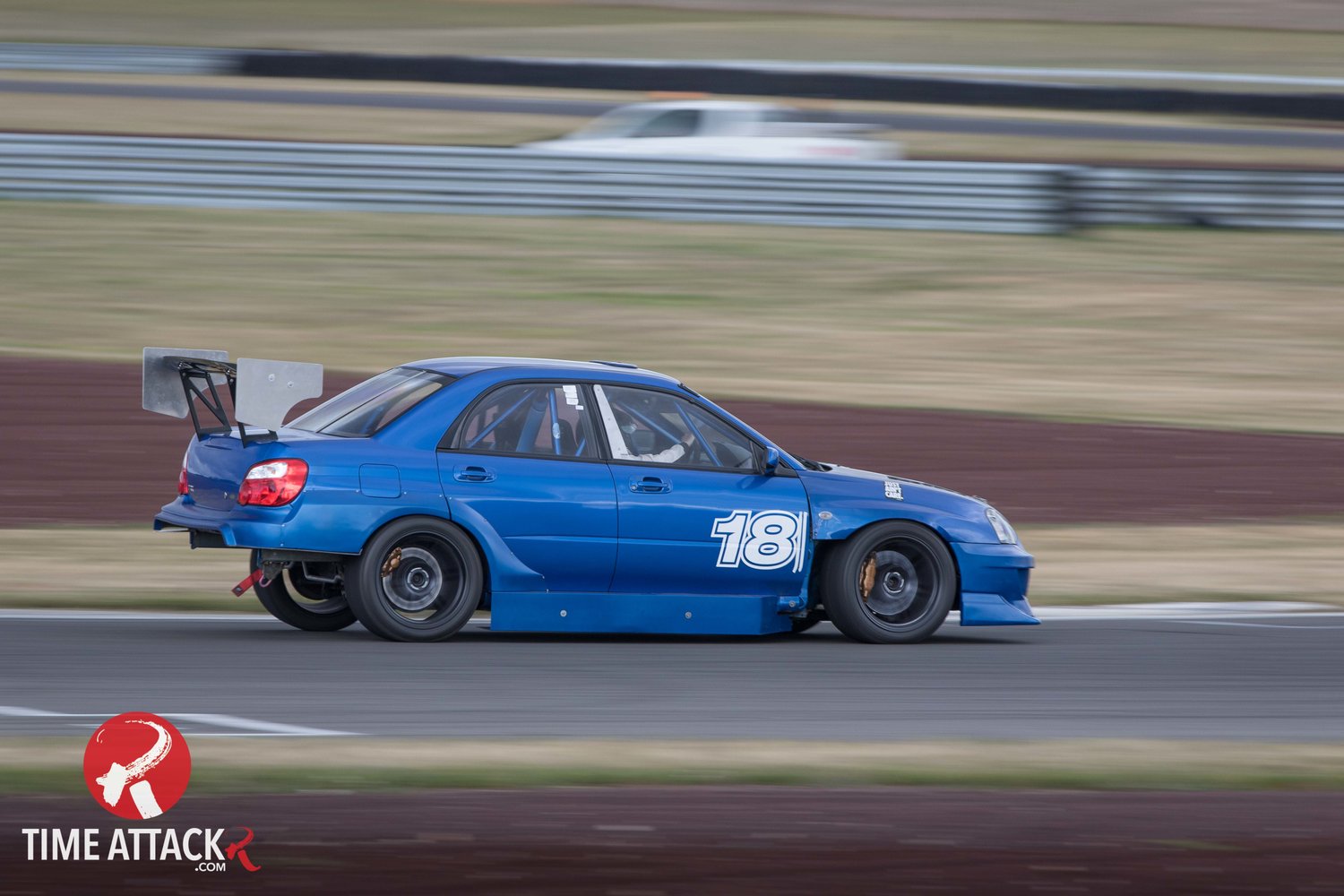 Fourth place in the Open class went to David Brew, who spent a chunk of the weekend trying to coax his Hybrid Nissan 200SX GT-R into going straight rather than sideways, which can be an effort at the best of times on the twisty Taupo track, let alone when you're driving a car that has been set up for drifting. David teamed up with David van der Haas (of Dave Science) to play with tyre pressures and other extraordinary wizardry cut times down to a solid 1:49.826.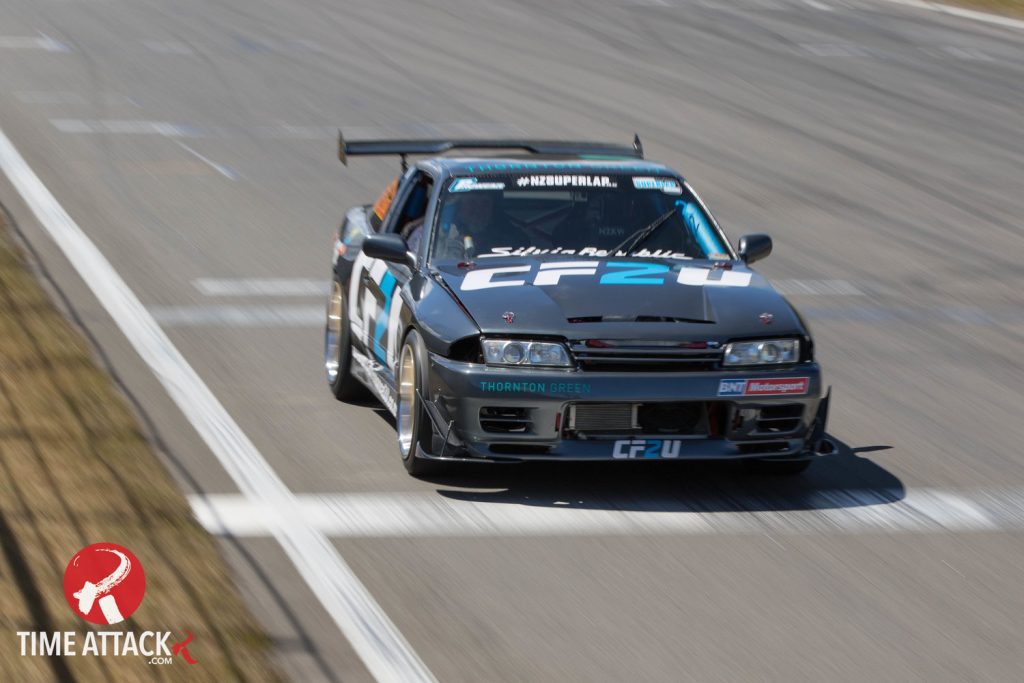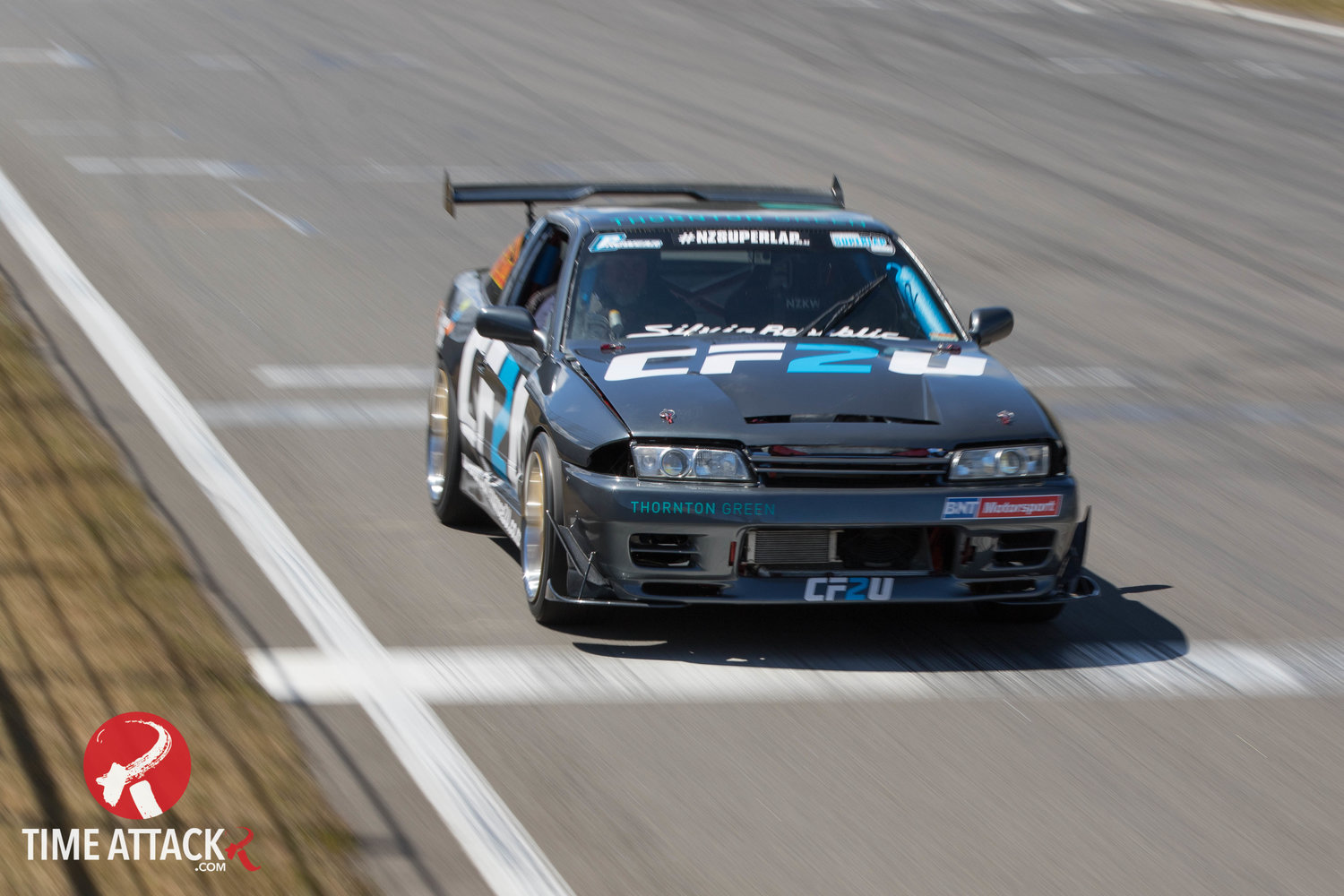 Pro Street All-Wheel Drive was a return of everyone's favourite battle of NZ's fastest street-driven GT-Rs. Andy Brooking's first session on track in his R32 was a 1:37.230 (beating the Pro Street record held by Barry Manon's mental Toyota Levin AE92 by 0.3 seconds).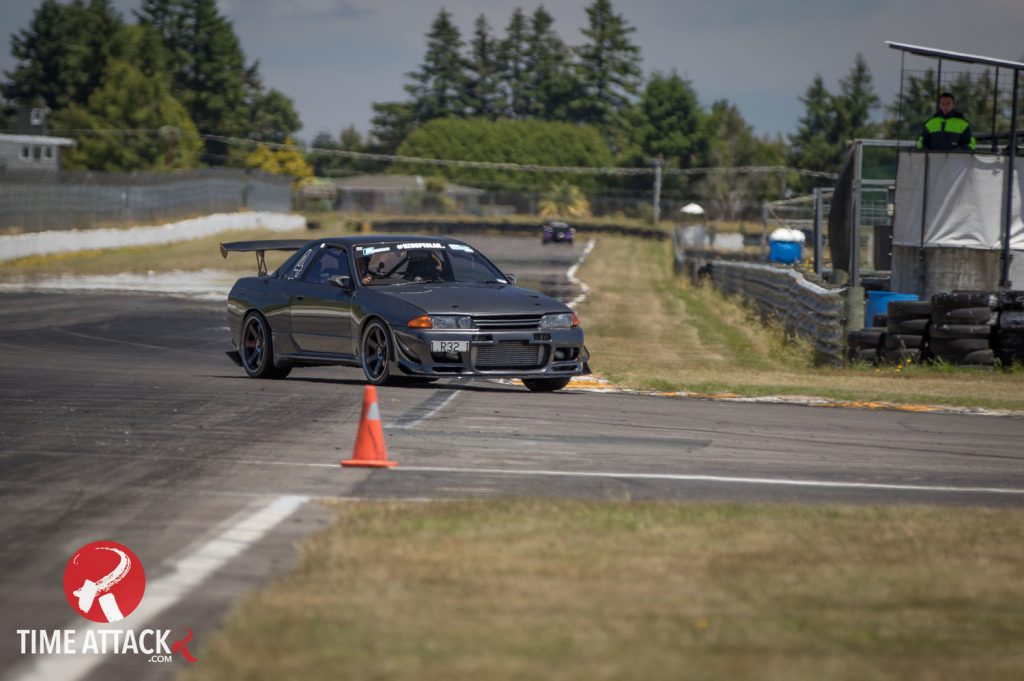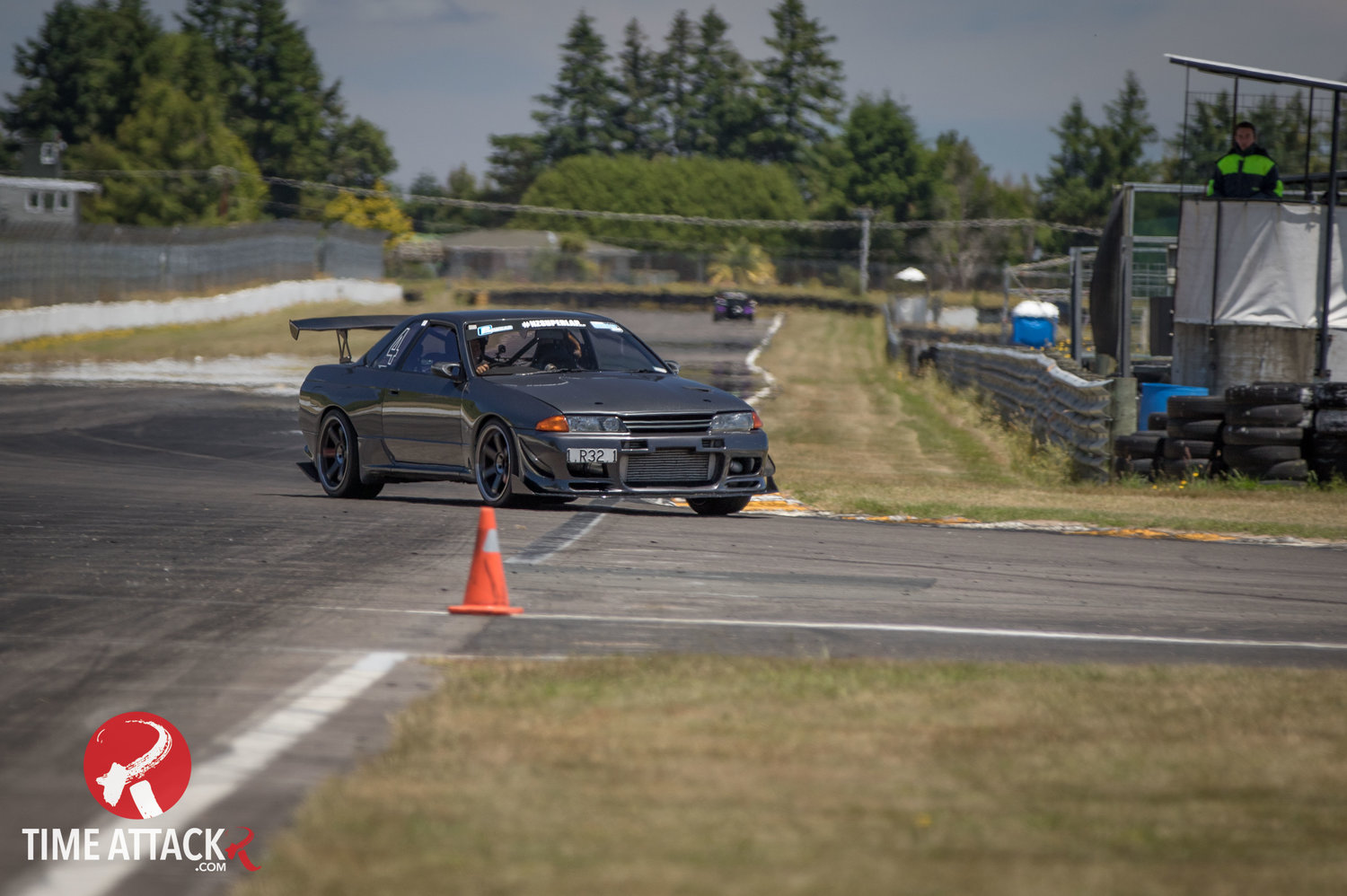 Iain Clegg was a second behind in his R35 but kept pushing through the weekend to get down to a 1:37.511 on Sunday morning. Iain's GPS lap timer was on the blink and showing quicker times, so Iain came out in the afternoon on slicks — using up his daily tyre change before realizing his official times hadn't quite matched Andy. Unfortunately for the ST HiTec team, but they still had a lot of fun in the shootout on full slicks for a new personal unofficial best.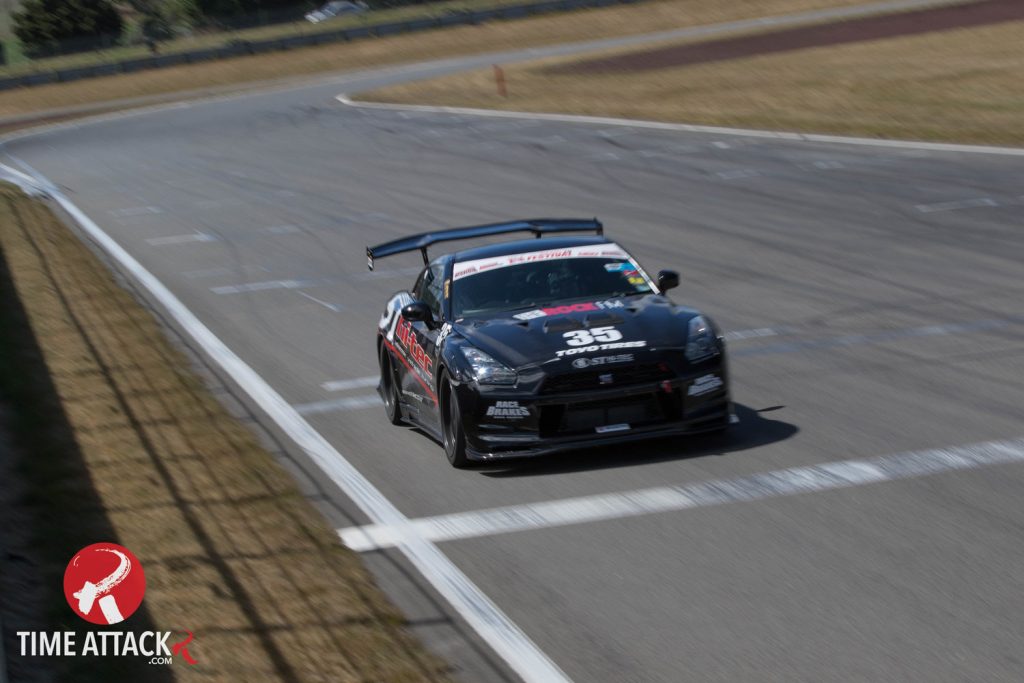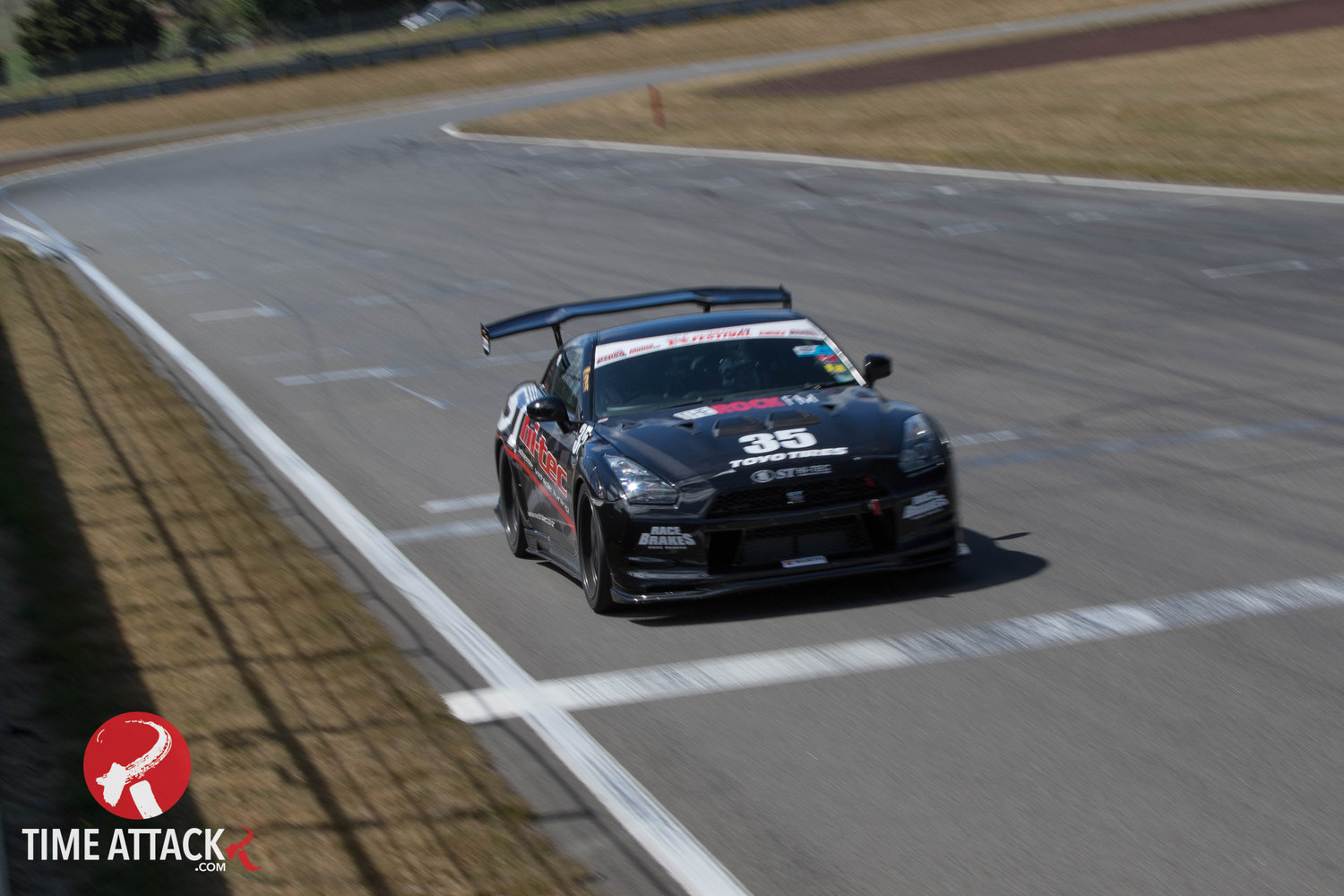 Third place went to Katherine Benson in the Burgerfuel Mitsubishi Evo VII. Kat missed out on the Taupo rounds last season, so she took a few laps to get back in the zone before punching back hard with a 1:38.208 as her best time of the weekend.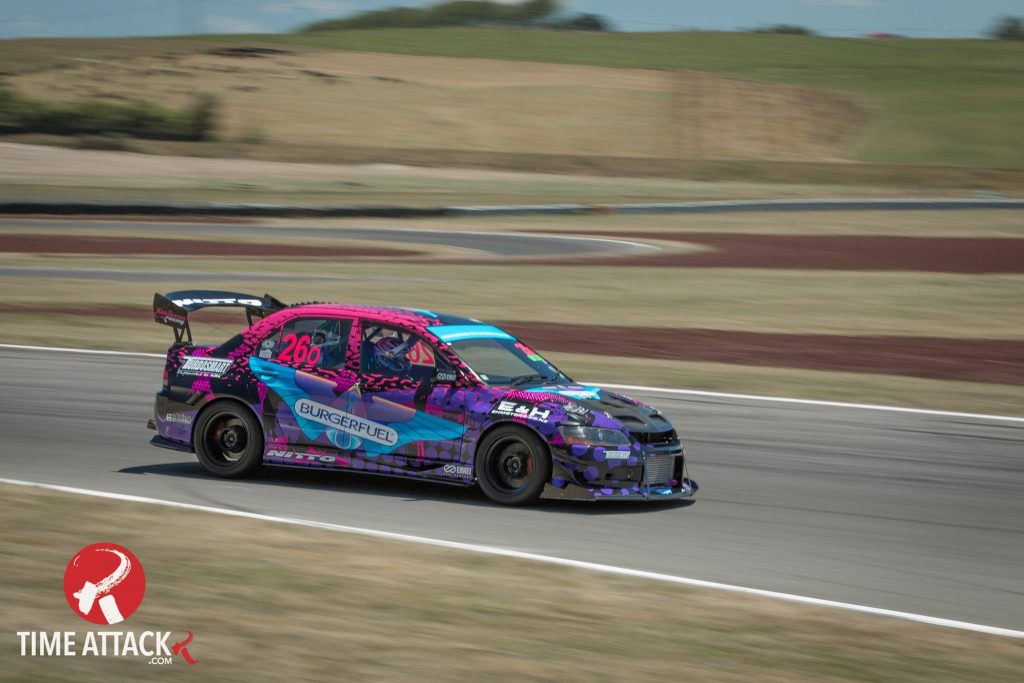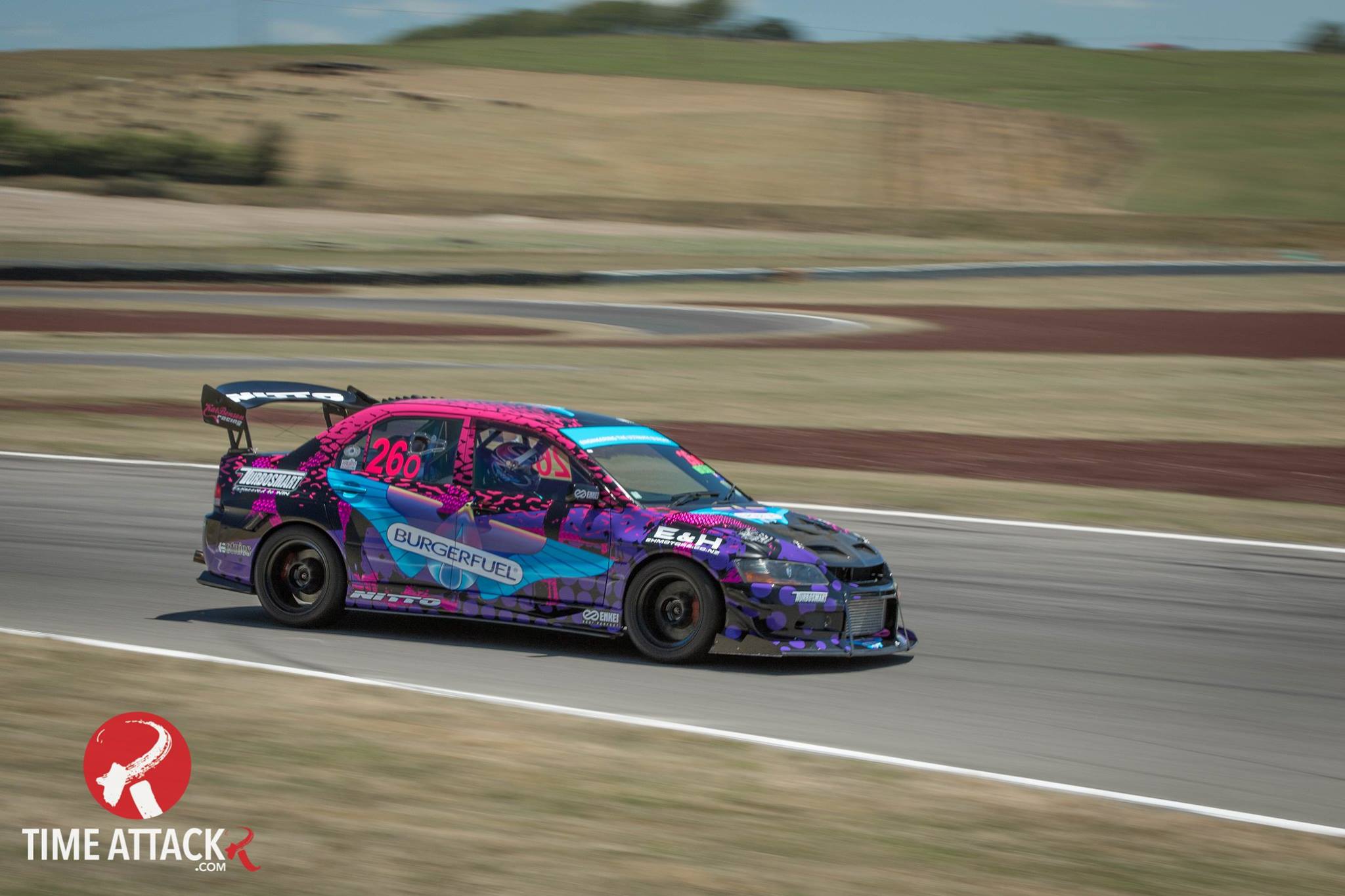 Morris Mustchin made the most of the top 10 shootouts late on Sunday to do his best lap of 1:46.714 in his Subaru WRX STI V7. You know you've got a versatile car when you can drive it to the track, race it, sleep in it, race it again, then drive it all the way back home without missing a beat. Sahil Bhopal didn't run on Saturday, so just had a few laps on Sunday to get his Mazda down to a 1:58.517.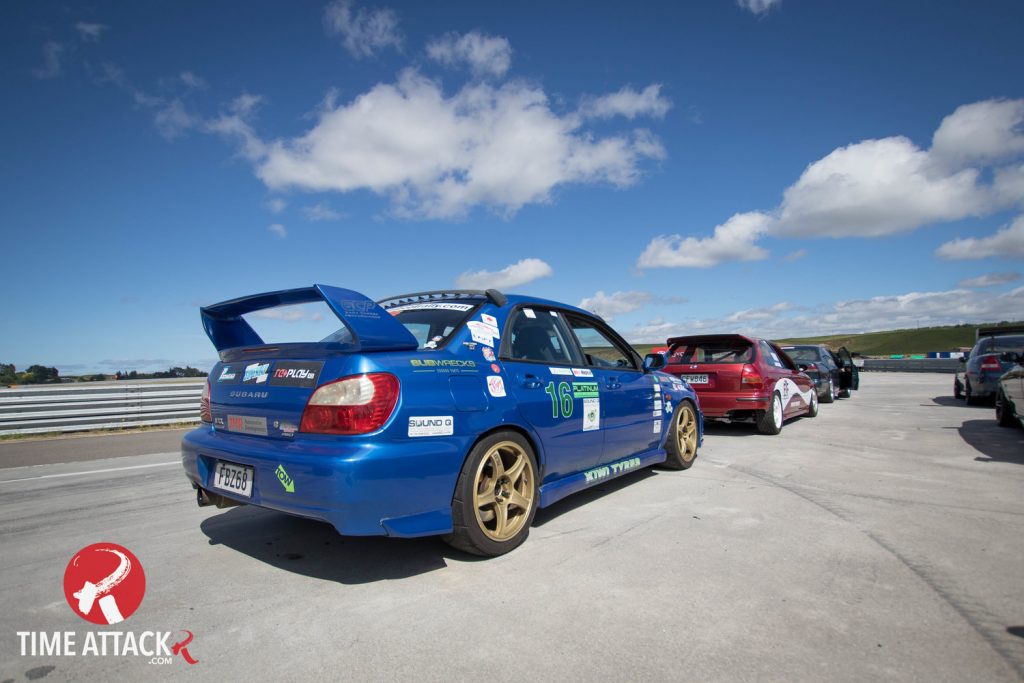 The Pro Street 2 Wheel drive class had a shakeup with the appearance of Dion Clerke we've seen Dion in Superlap before with his Nissan Skyline R32 GTS-T, but this weekend he had his Honda Integra at the track and was pushing it hard against Mark Collier's 'WEE 1' turbo MX5. There wasn't much in it, but Dion was able to take the class win with 1:46.857 while Mark slid into the second spot on 1:47.082.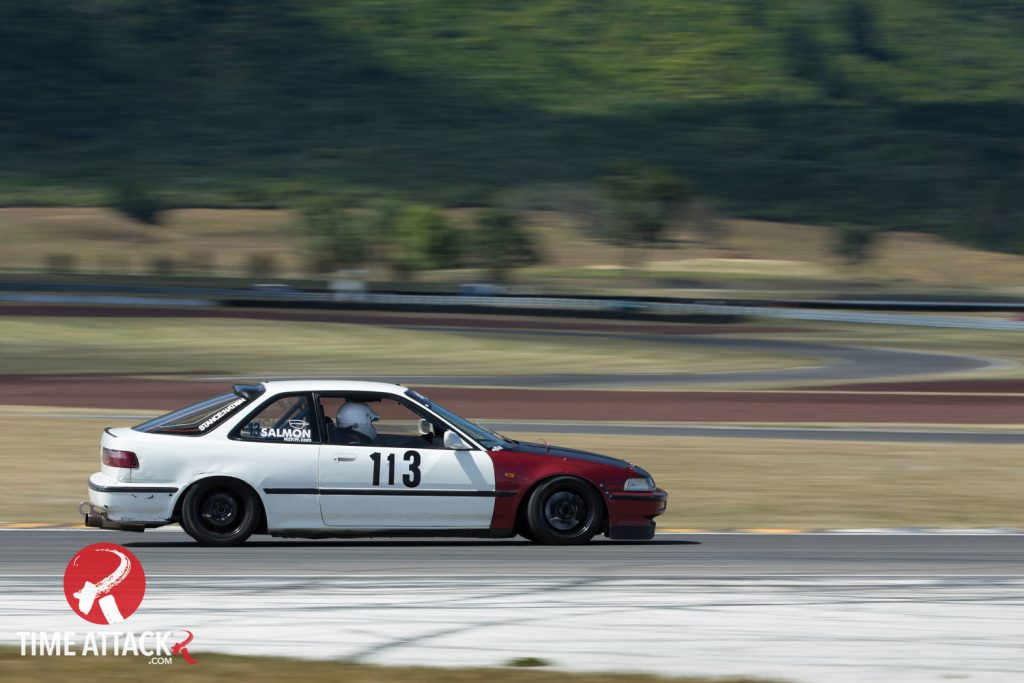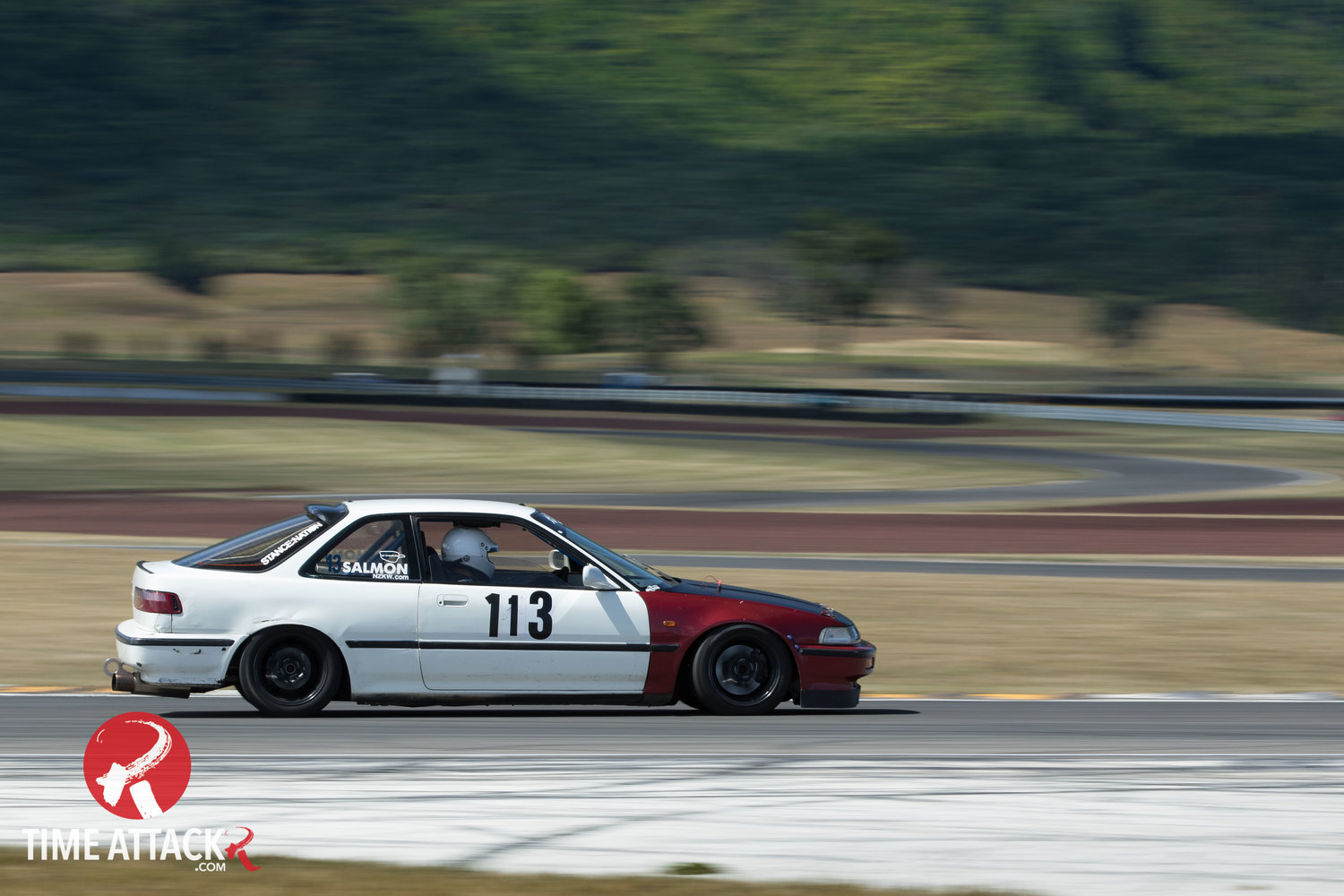 Brian Matchett spent the weekend chasing but wasn't able to better his first session time of 1:47.832. Team MacMorris Racing was up next, Jason in the black #333 Mazda MPS with a 1:47.912 (pulling double duty after coming directly from a holiday road trip) and Khan Mackesy in the red #77 Mazda MPS on 1:49.560.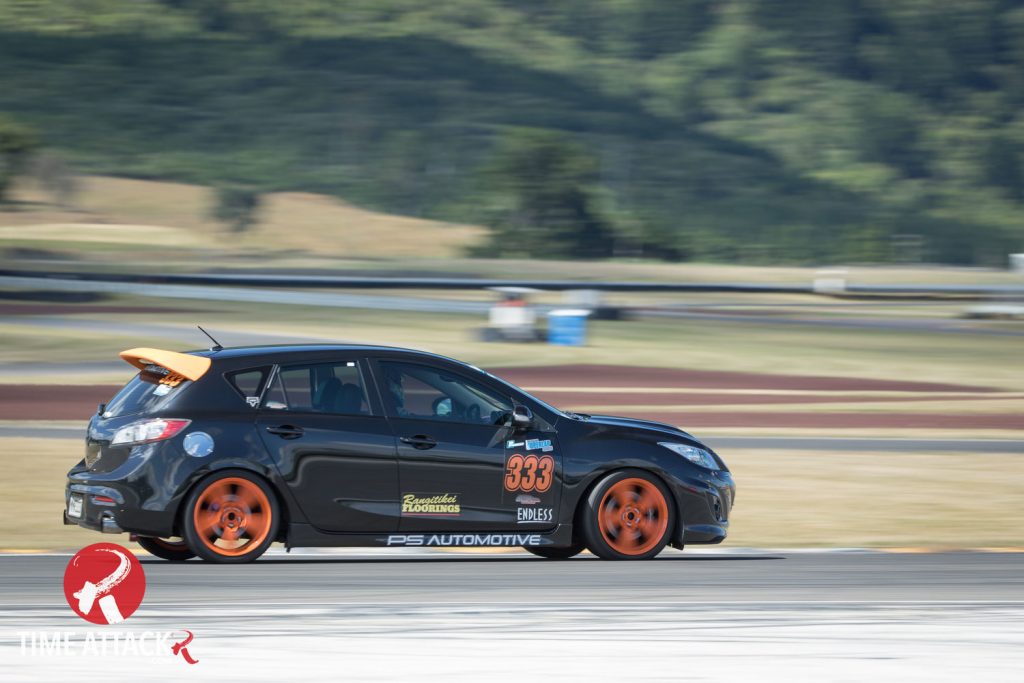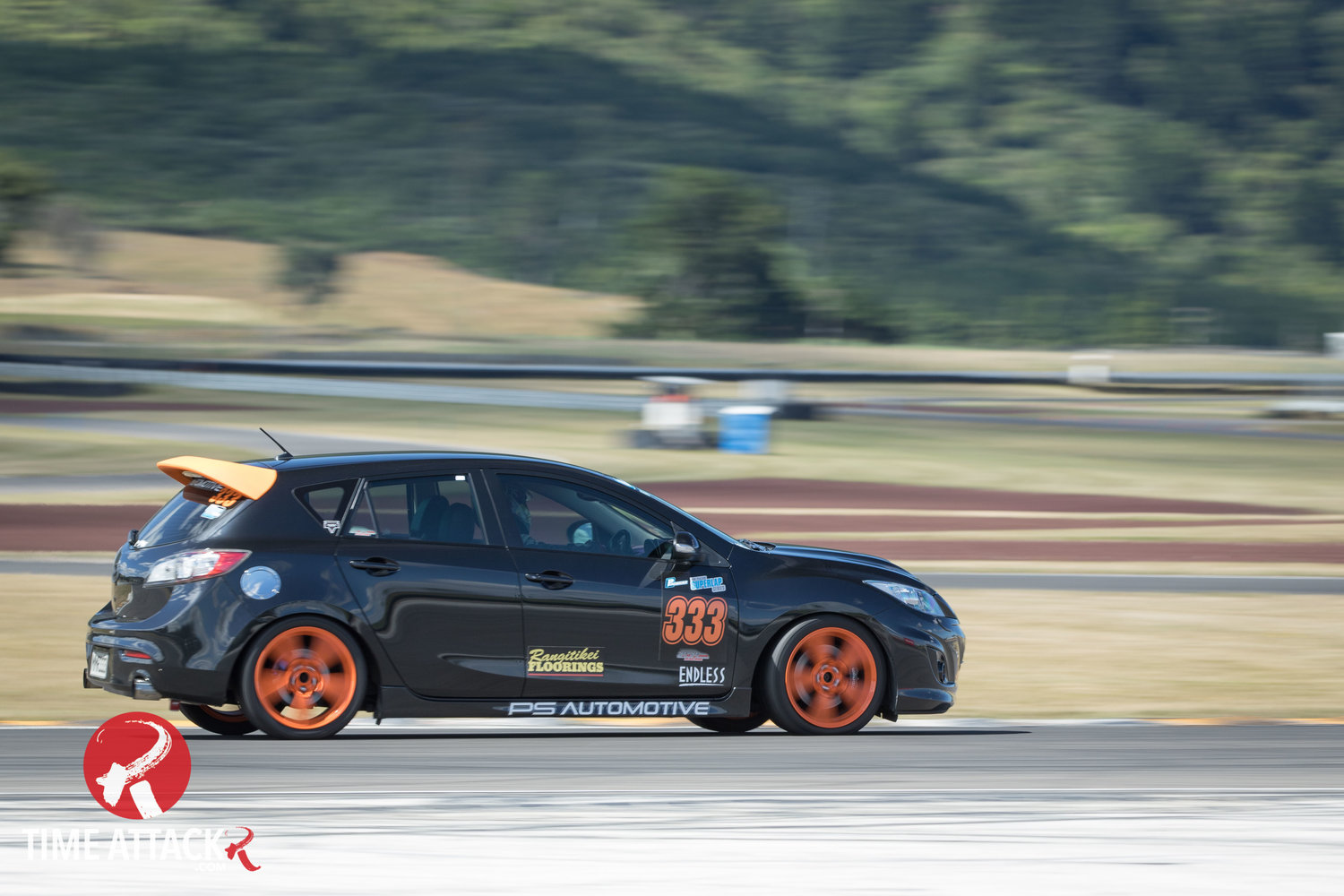 Brian Schofield's Commodore ran all weekend, including Friday for practice and driver training, without missing a beat for the best time of 1:51.257.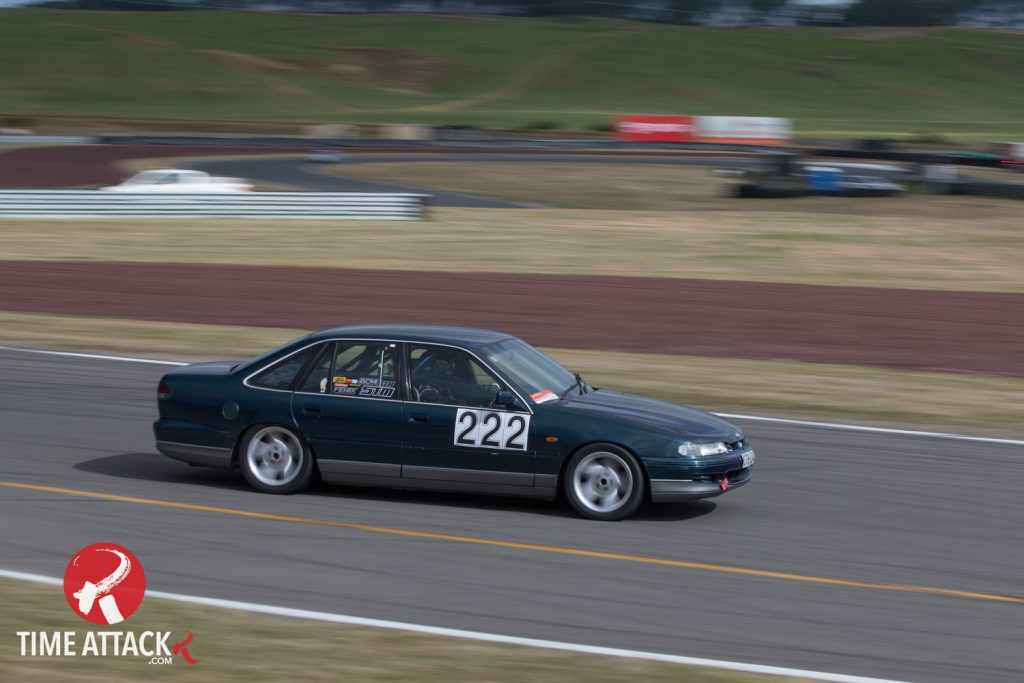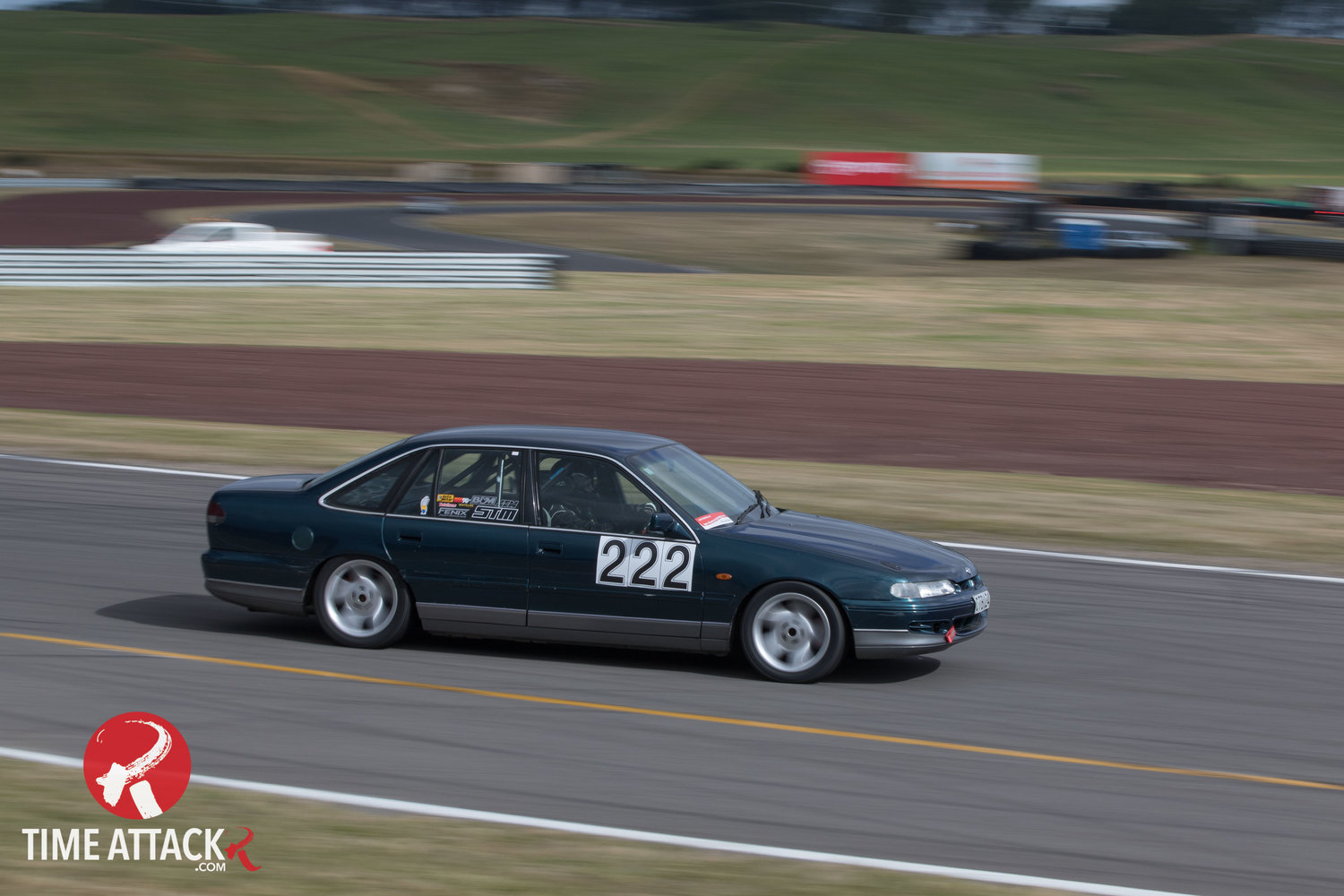 David Van Der Haas was another competitor who had taken the race car out for a holiday road trip vehicle followed by a side step to the track complete with all camping gear packed into the back of his 3SGE Beams-powered Toyota Carina. David laid down a 1:51.661 in between taking photos and researching car setup for about half the field. Barend Bootha had his first Superlap outing in his immaculately presented MX-5 for a 1:52.314 before alternator issues cut his weekend short.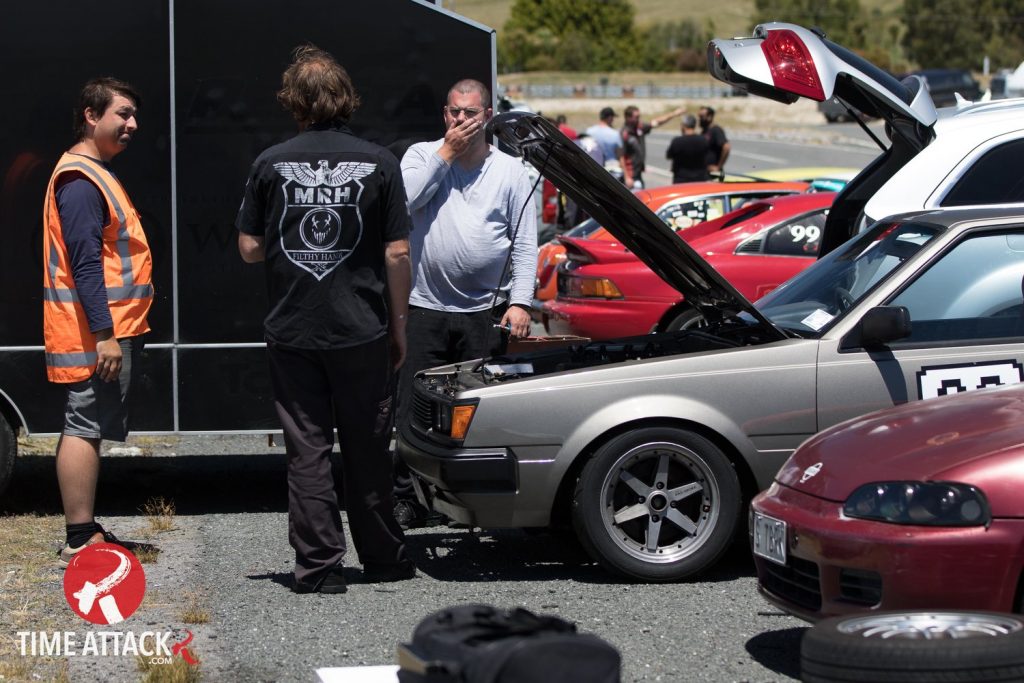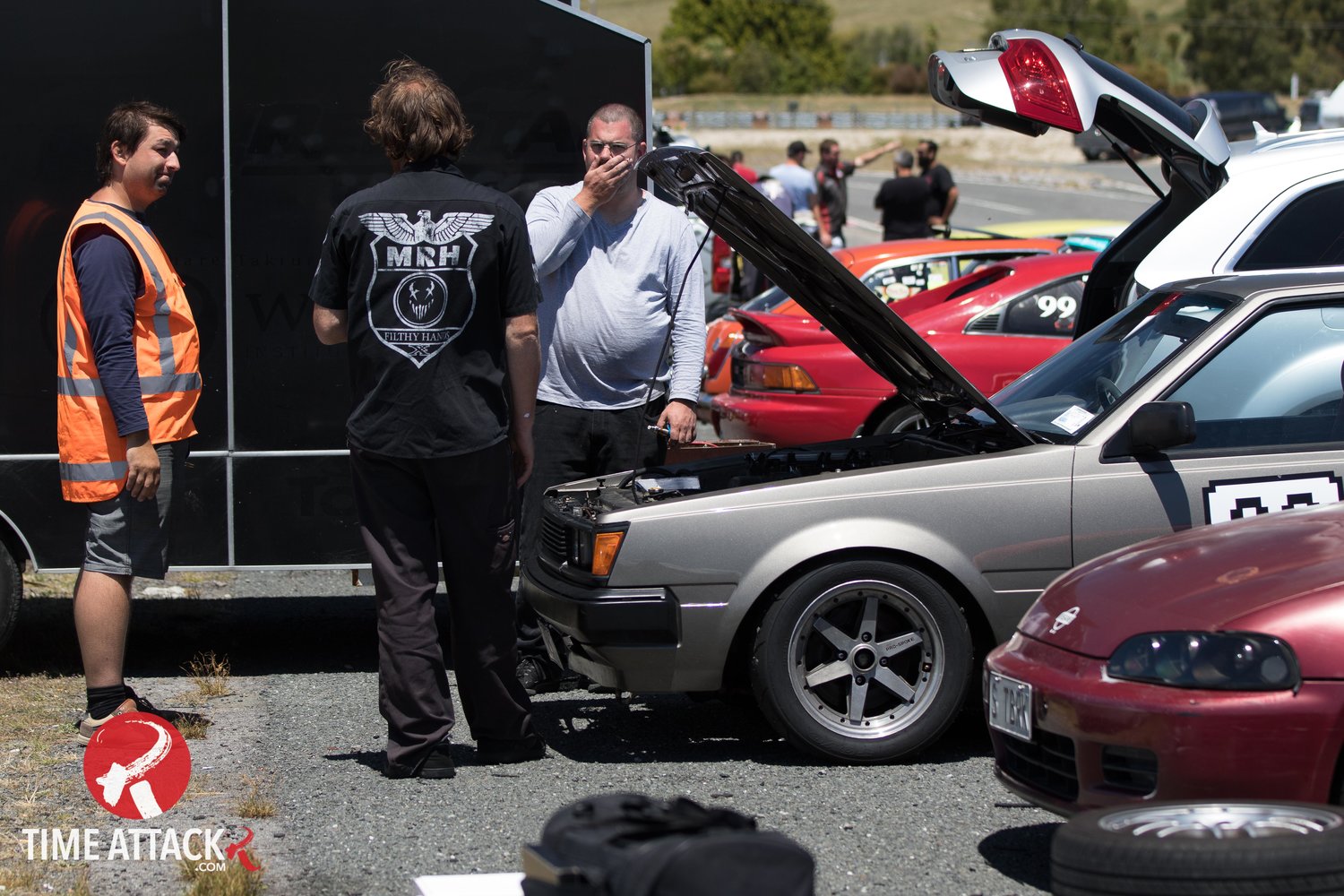 Rounding out the 2WD field was Bradley Haines in his Savage Performance Nissan Silvia S14, smashing out a new PB of 1:57.877 for the Taupo International circuit — not bad for an SR20DE!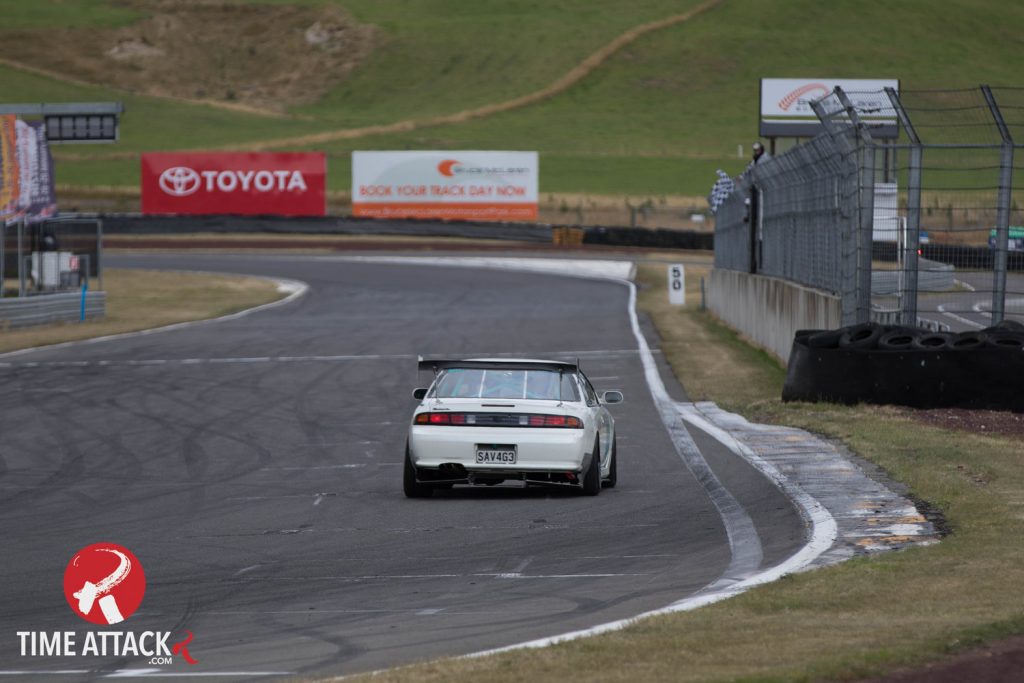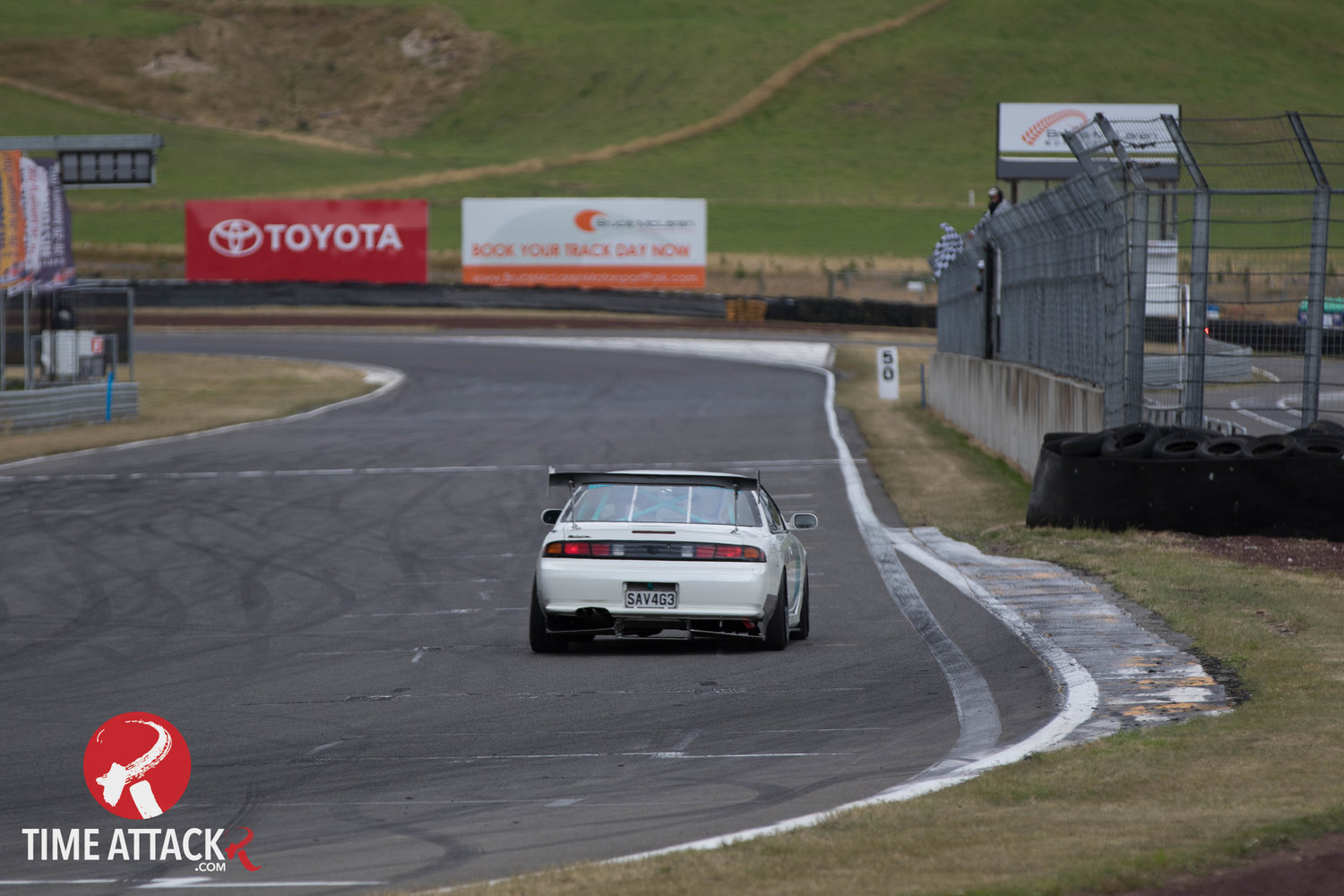 Street All-Wheel Drive was a small field, made even smaller by a ripple strip drop-off in the first session for Luke Wellacott's Evo X, cracking two rims and putting an end to racing for him before even getting to post a lap time.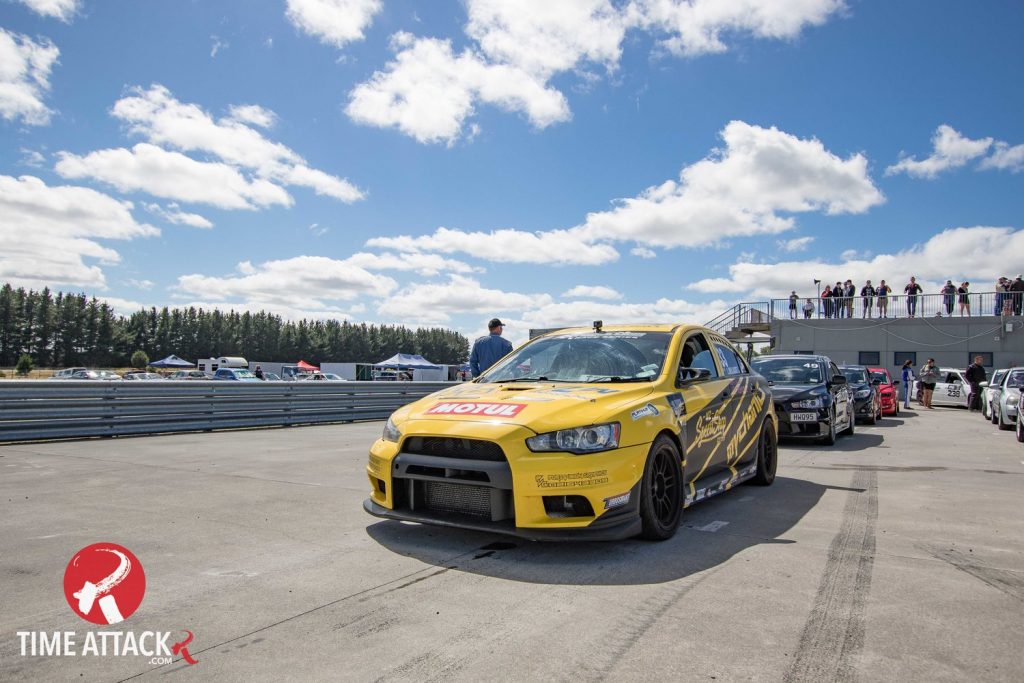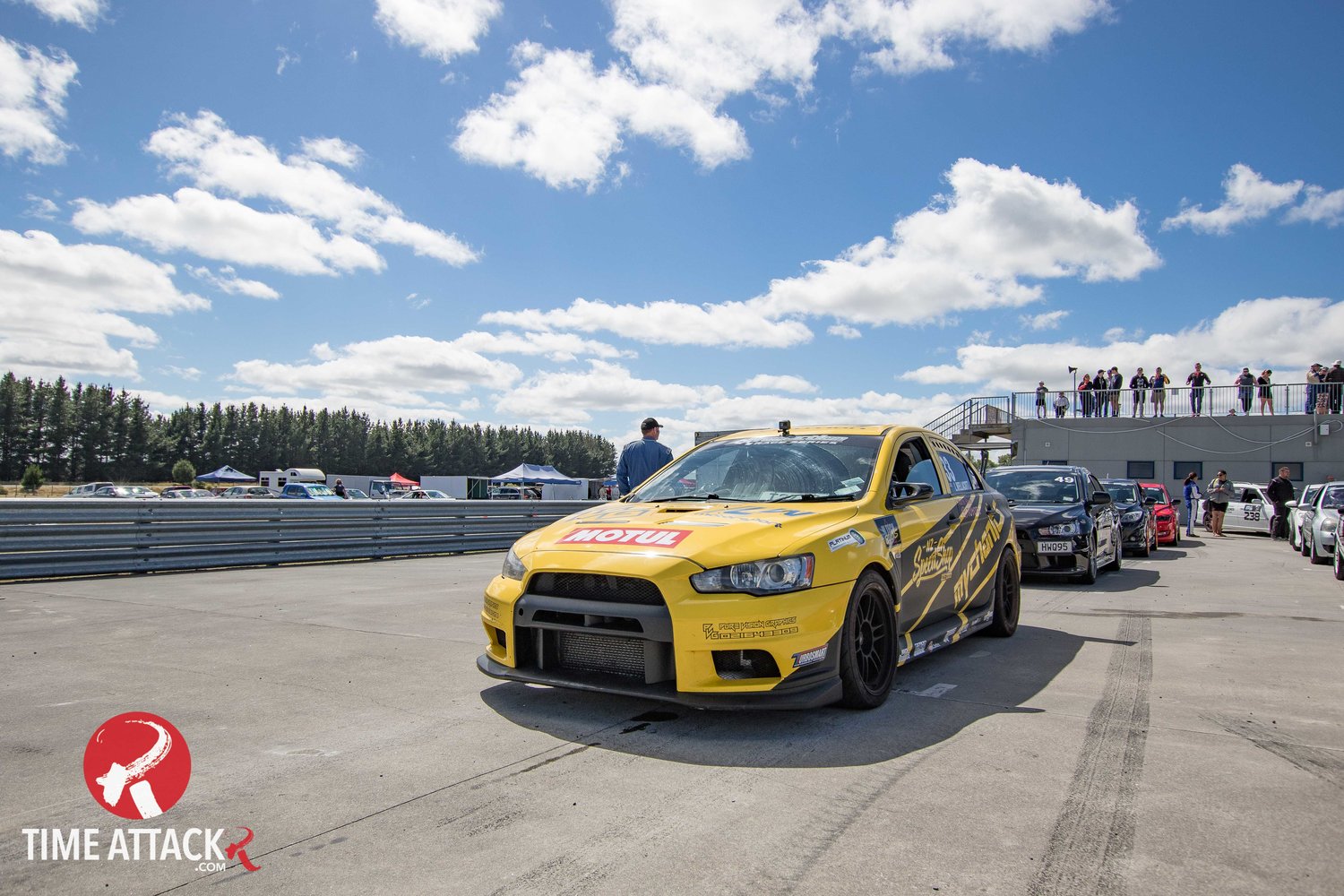 Team Evokits Owned by Simon Turner
The class win went to Team Evokits owned by Simon Turner. With Hans Ruiterman behind the wheel, they set a new Street class record of 1:41.023 (beating out the previous record of 1:42.175 set by Glenn Hodges' 300zx in the two-wheel-drive class last season).
The Evokits Evo then saw regular driver Simon Turner step back in and get behind the wheel for a 1:42.465. Second place went to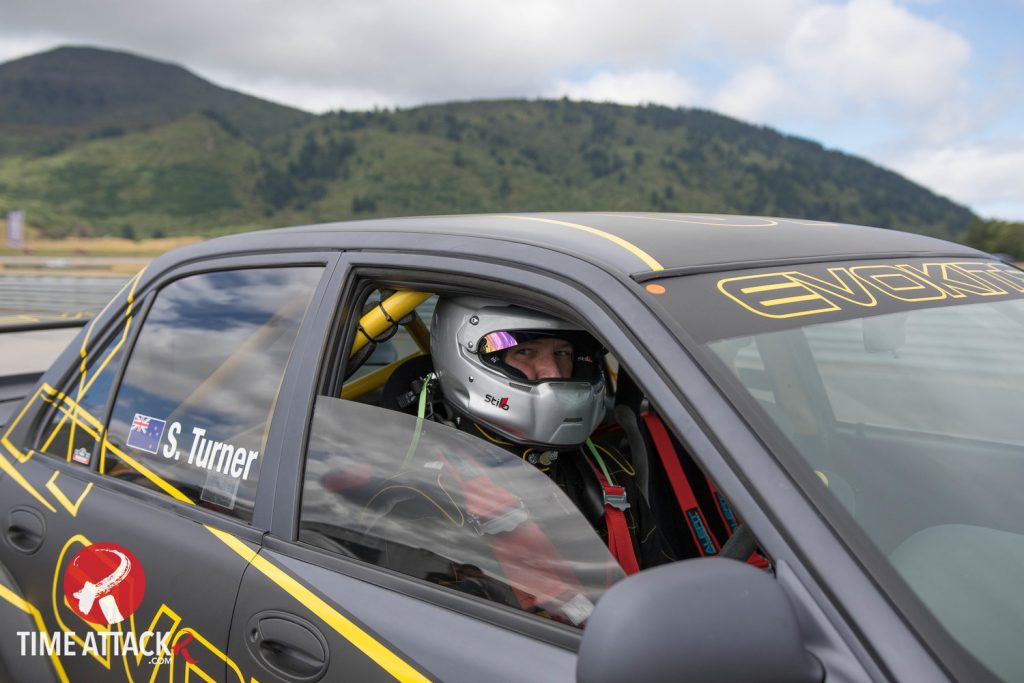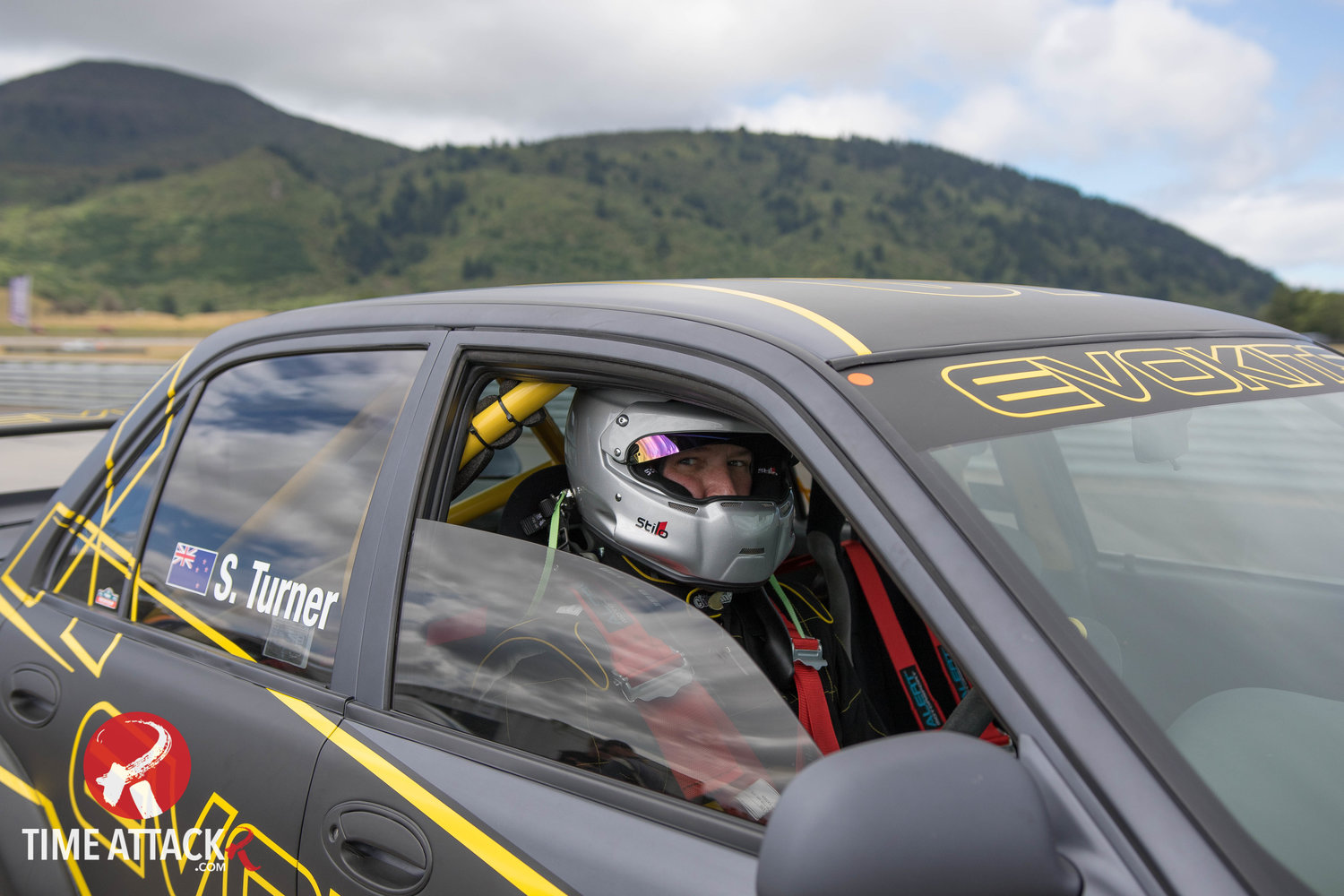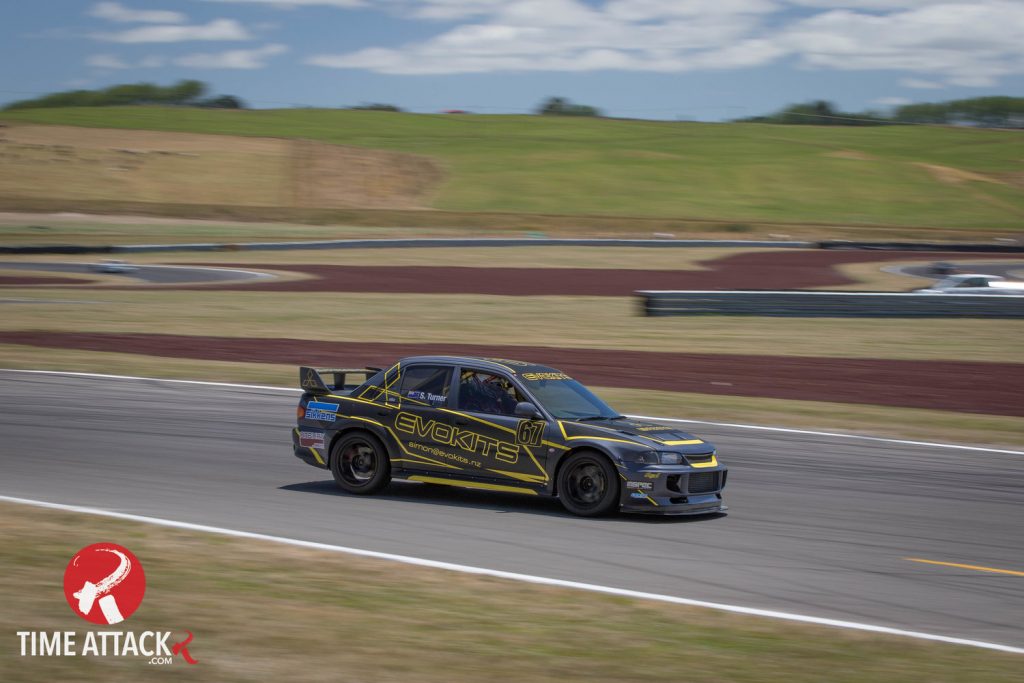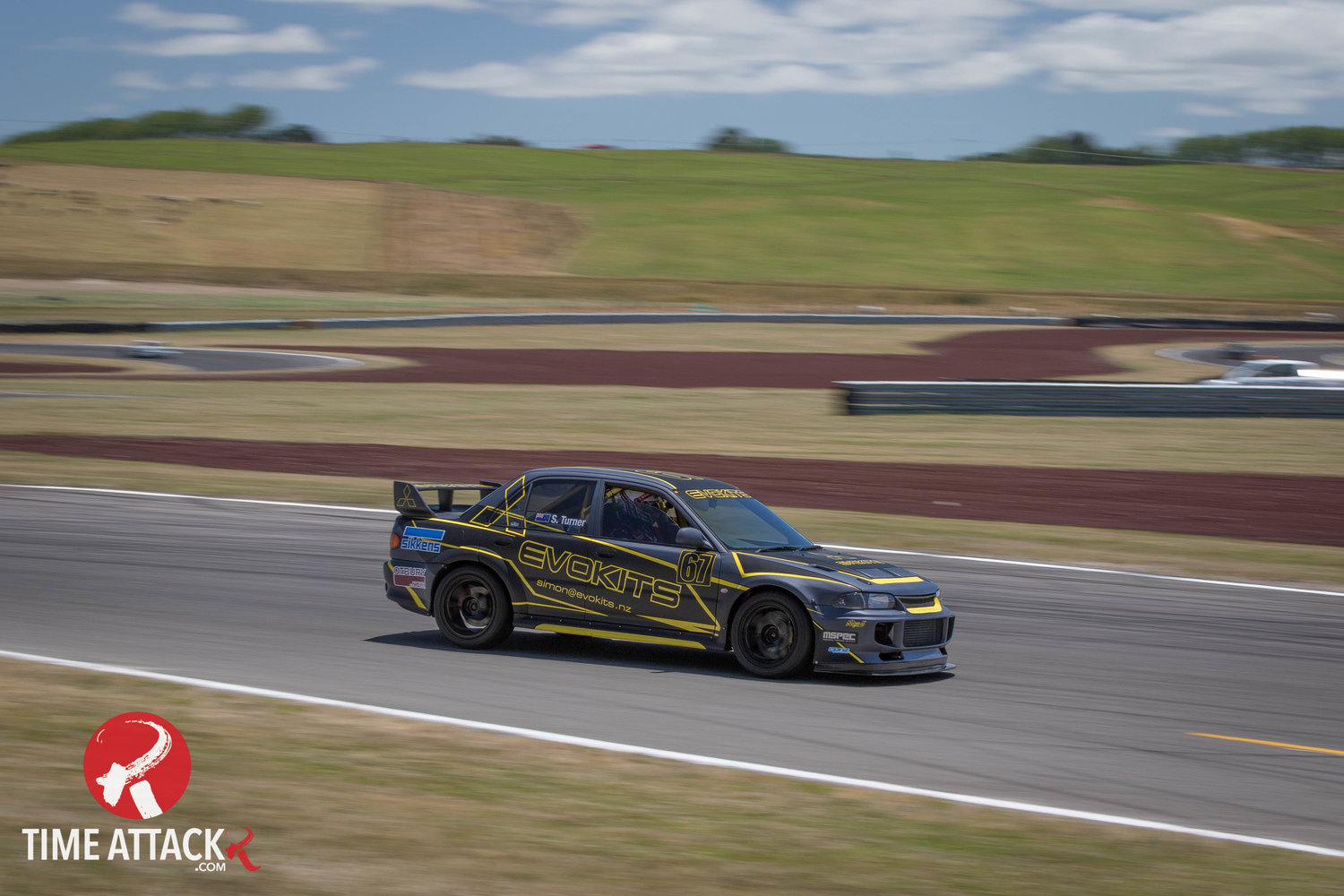 Luke Parker, who was also spotted in Taupo making use of the services of the friendly tyre guy at the 'Wheel Addiction' garage. Luke managed to get down from the mid 1:50's to a 1:46.379 over the course of the weekend. Michael Nealis had the Subaru wagon out for its last to run on the current engine, putting down a 1:53.080 to take out the final podium position.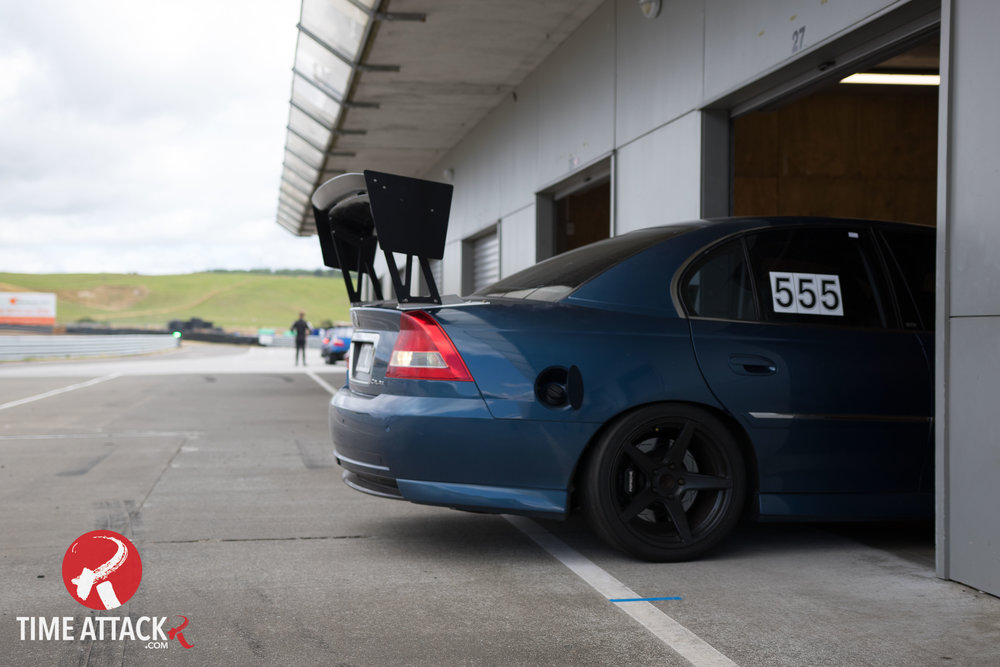 Our final class, Street two-wheel drive was taken out by Darren McDonald again, carefully sliding the big family car around the track for a 1:43.694. Matt Gray tried everything to keep up, including taking off the big wing from his Supra (and quickly putting it straight back on after noting it was three-seconds slower and a lot more sketchy without the aero assistance).
Matt also had some dramas with his heater hose going for a walk but was able to sort that out quickly and ended the weekend with a 1:44.242.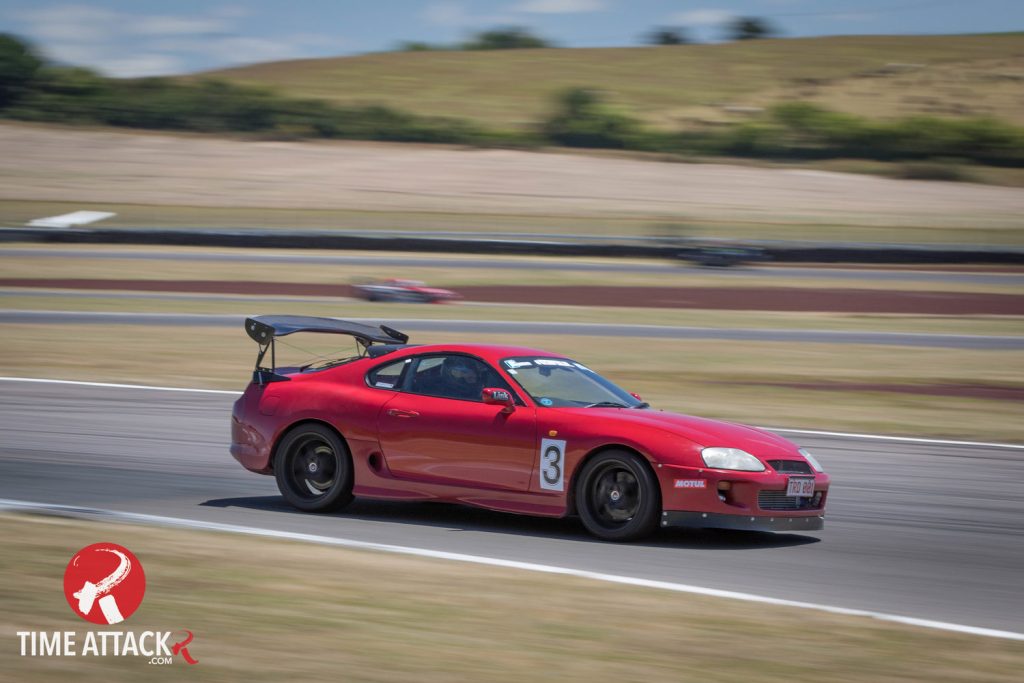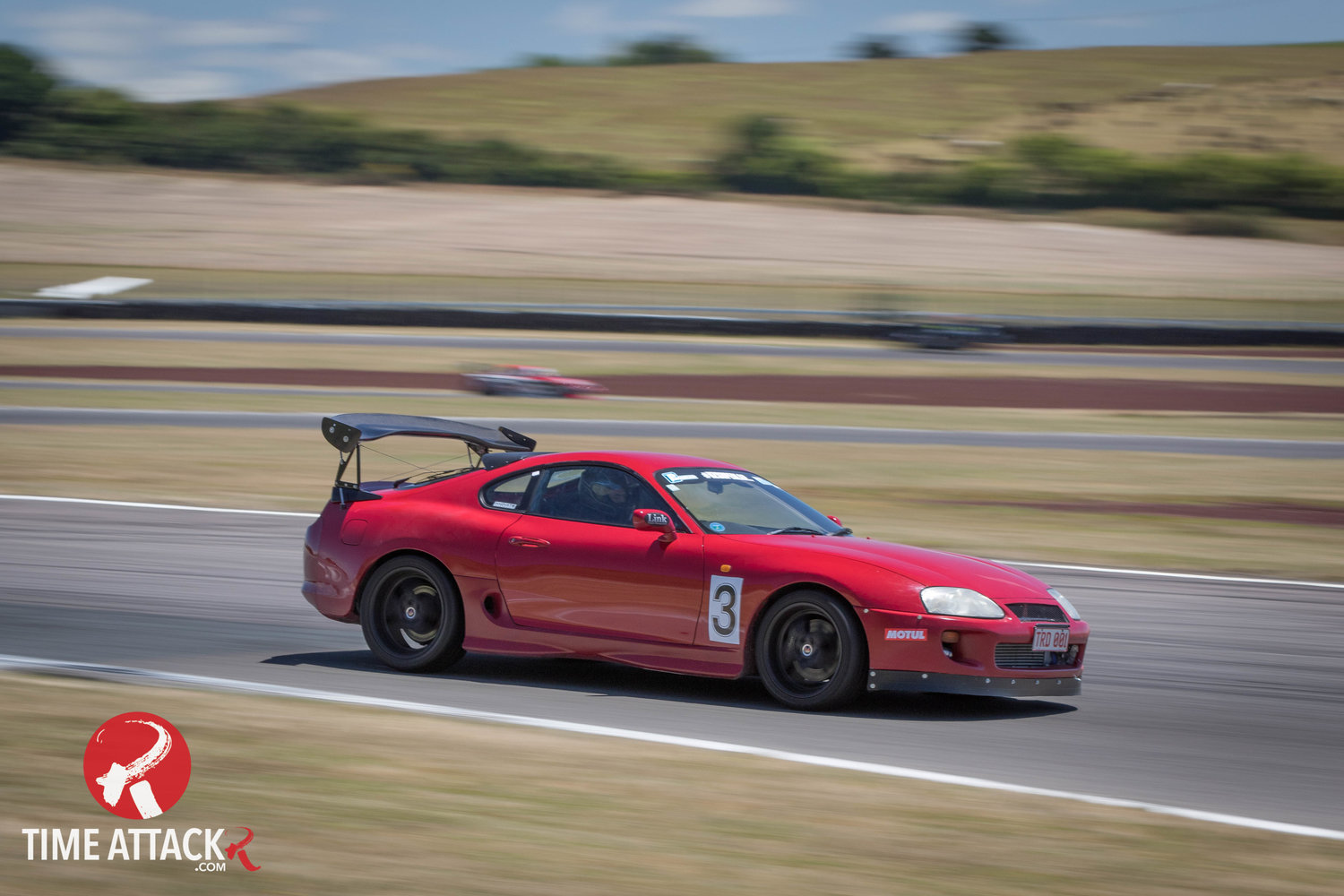 The Engineered to Feel husband and wife team took out third and fourth. In her black 'Coke Zero' K24-powered EK9 Civic Type R, Peach Ardagh managed a 1:49.193, while Joe Ardagh followed closely behind in the maroon B18CR-powered EK3 Civic with a new PB of 1:50.318.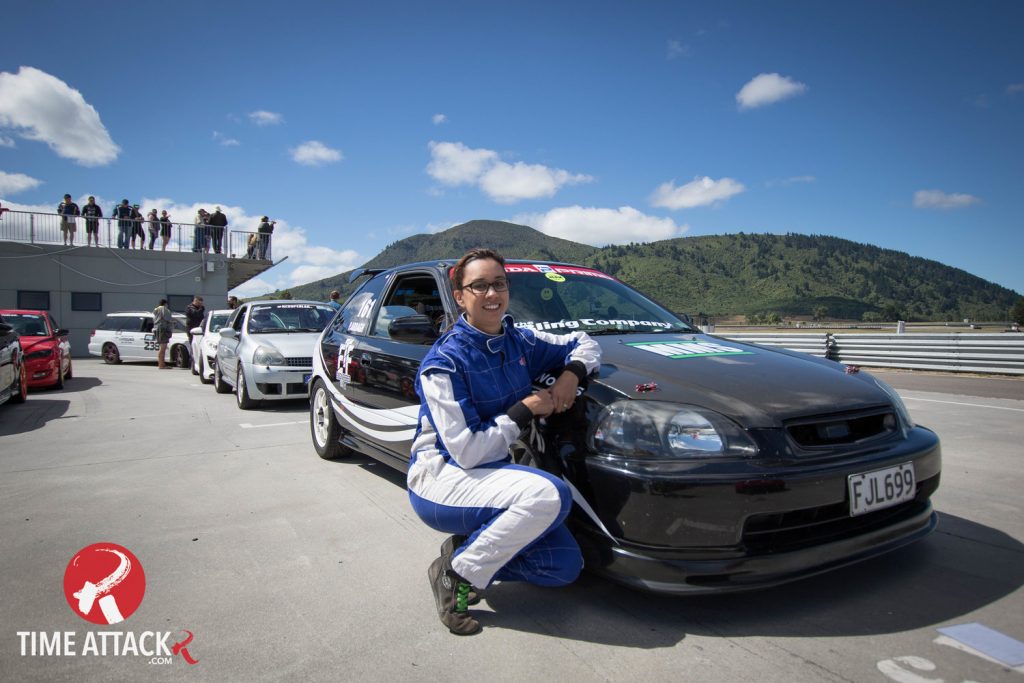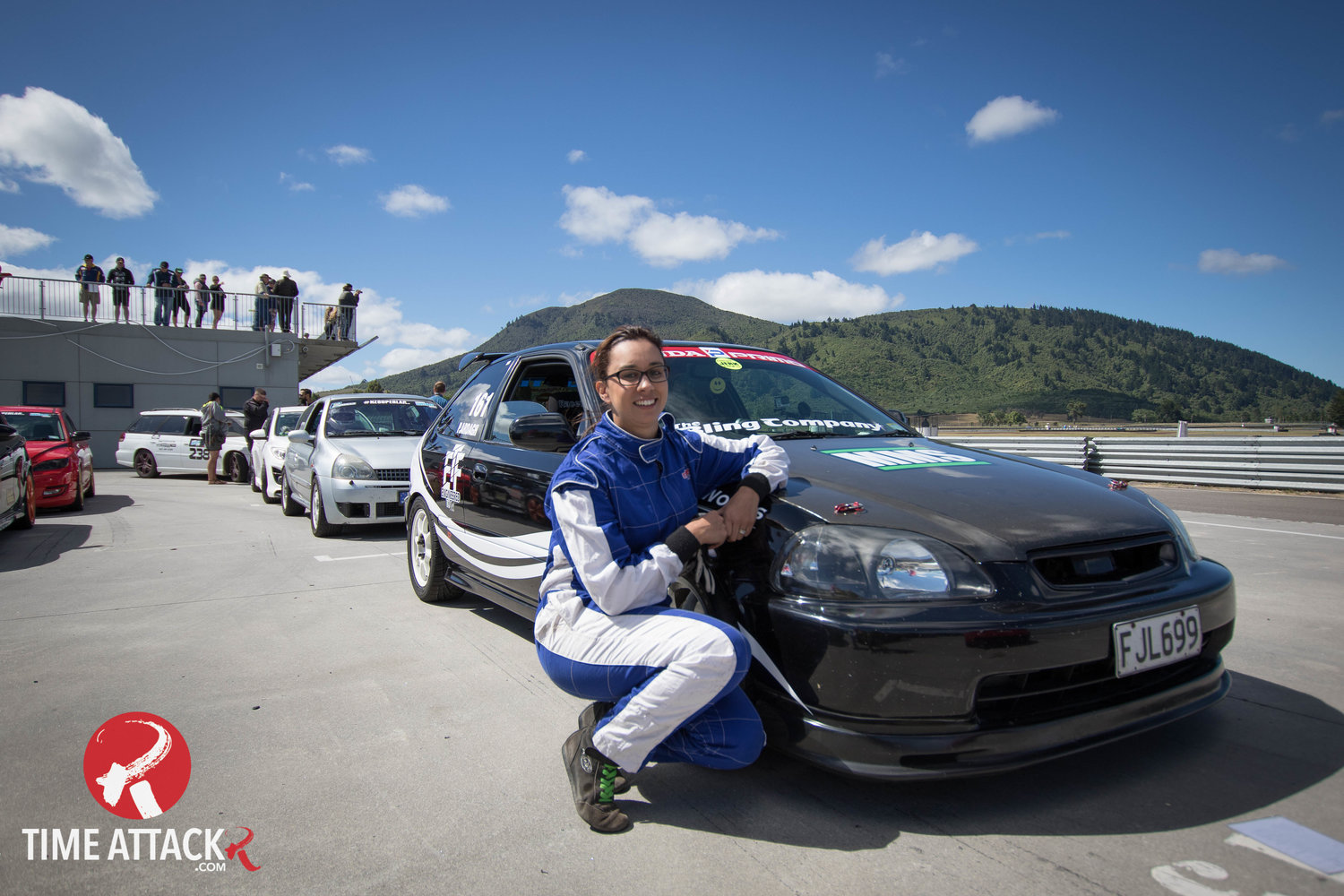 Joe appeared to have a few mechanical issues but was able to get them all fixed trackside and not miss out on any racing. Just three points separate Joe and Peach on the season leaderboard at this stage.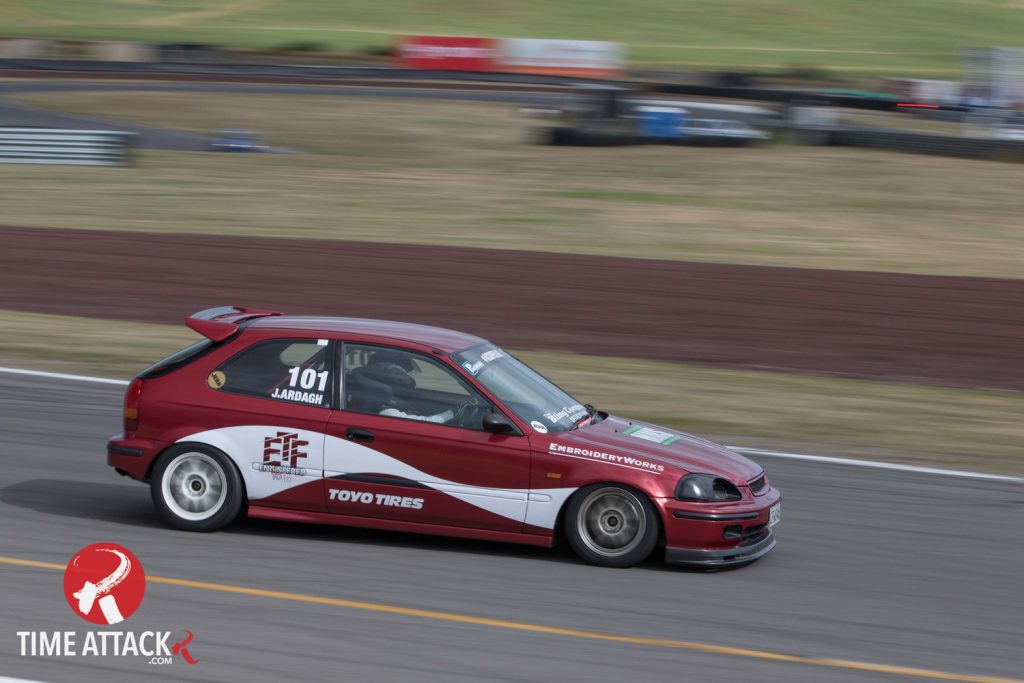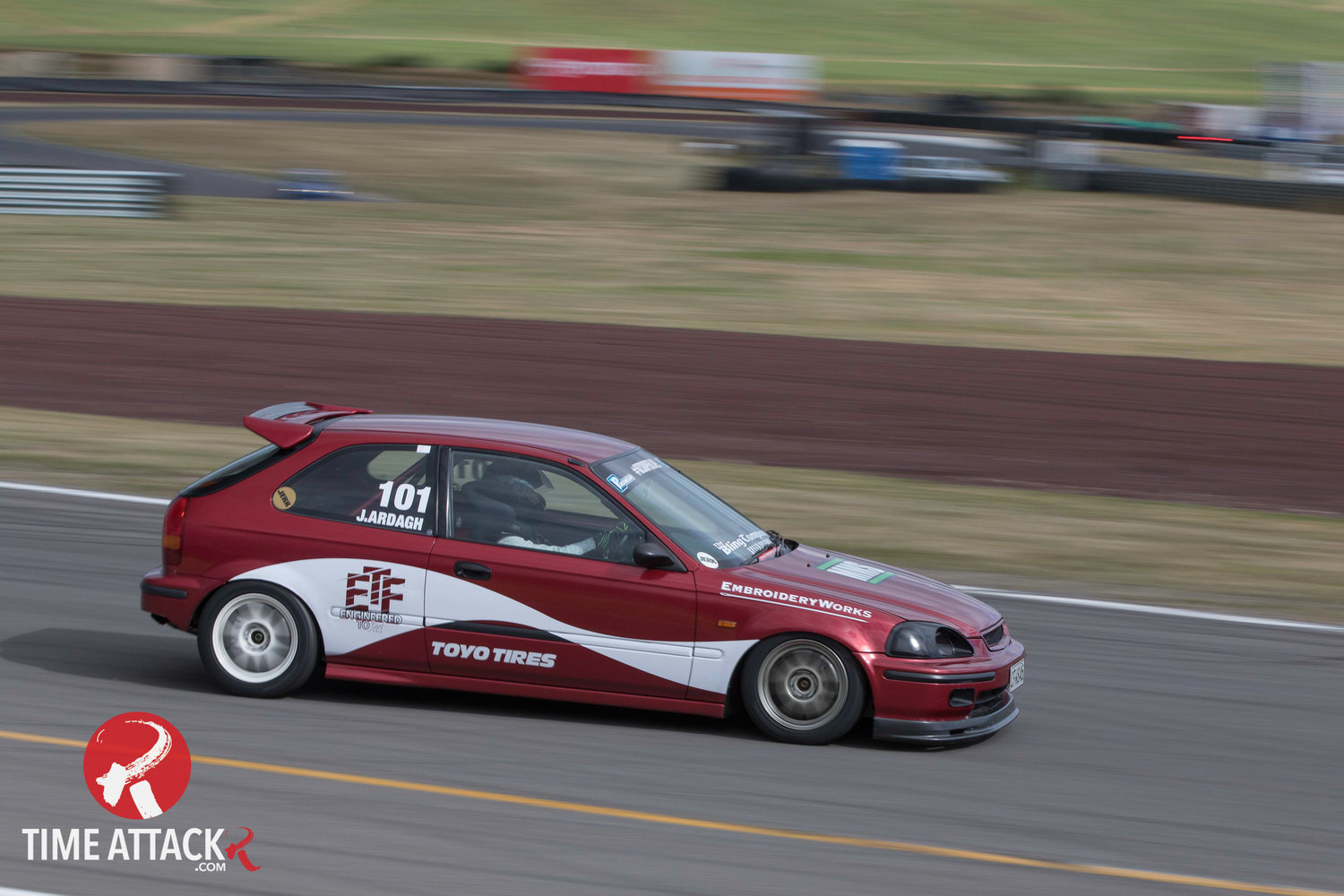 Jakke Haag's unlikely racer, a Renault Clio is deceptively quick and came home with a 1:50.848. Aaron Krinkel's MPS was consistent all weekend and set a best of 1:52.238 on Sunday morning. Texas Delaney's MX5 ran 1:53s for most of the weekend but was able to pull out a 1:52.973 early Sunday. Greg Hirst was back behind the wheel of his red MR2 (affectionately known as 'gutless') while his blue Pro Open MR2 is still out of action. 'Gutless' put up a good fight and came home with a respectable 1:56.403. Aaron Soole was on the wrong side of 2 minutes, achingly close to breaking the barrier until the very last session where he smashed it hard and ducked under for a great 1:58.979.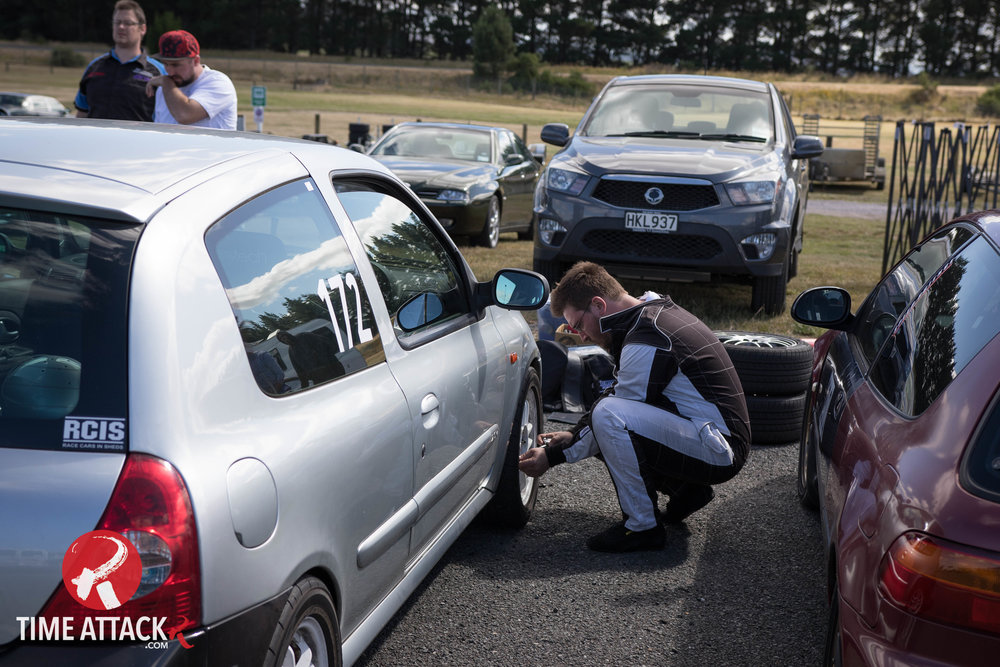 Series Coordinator Kaz Kostiuk Warren took the BMW E30 for a kick around and will have been happy with a 2:02.169 and a working car to get him home safely at the end of the weekend (next time out we hope to see his new car debut).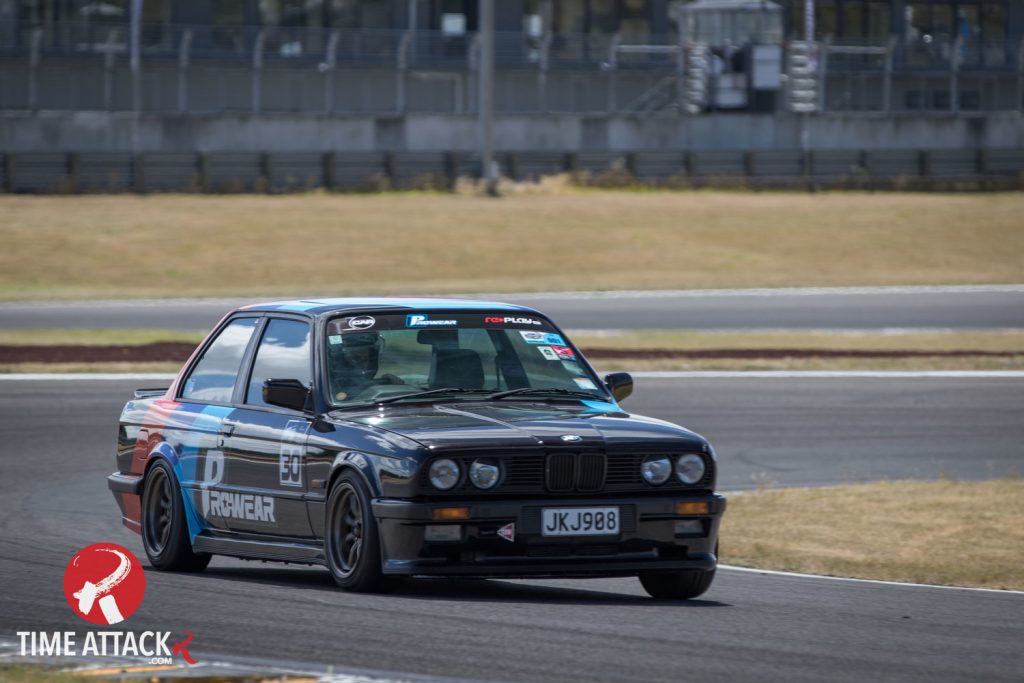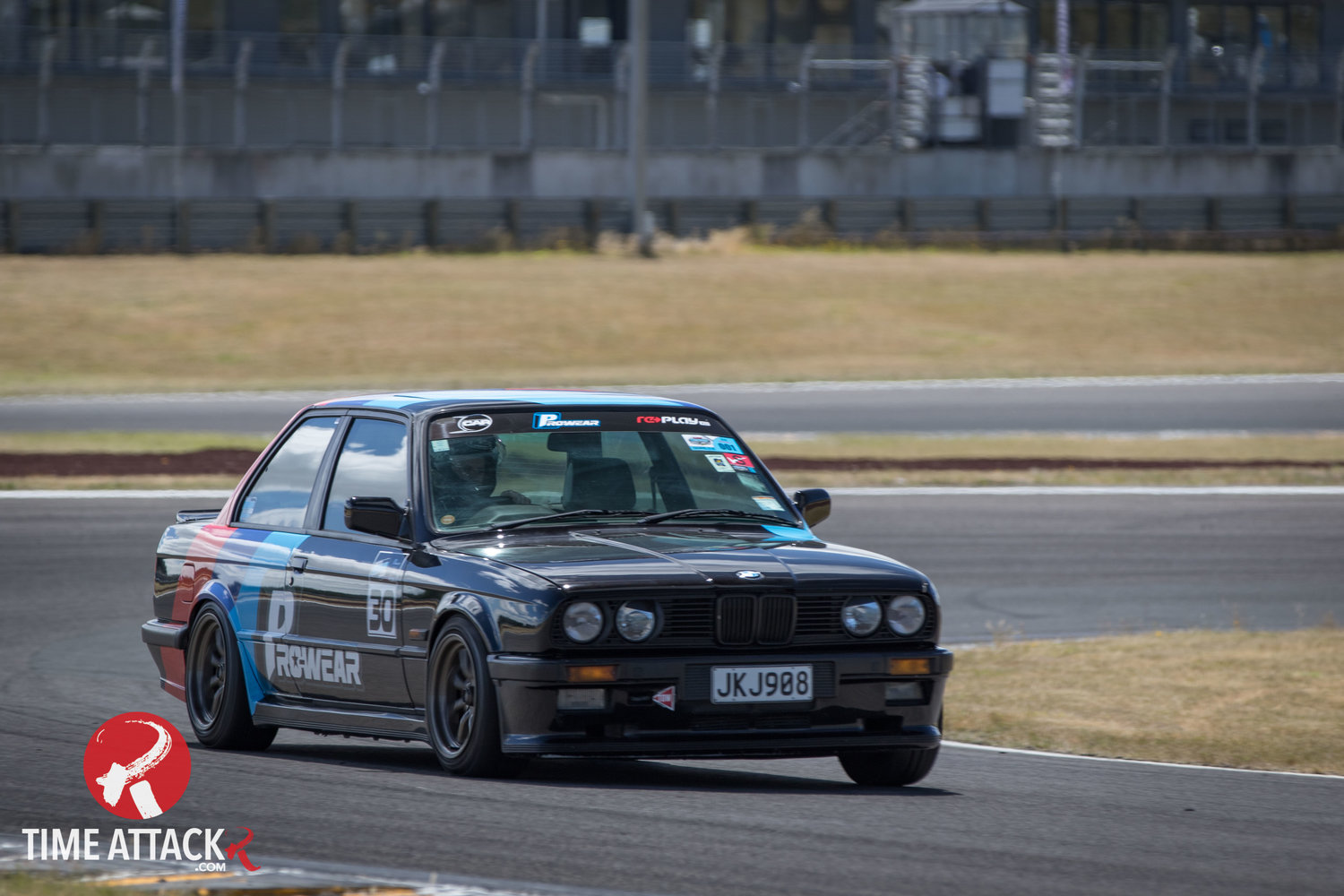 The next points round, 25th & 26th March at Manfeild Park (combined with the V 4&Rotary Jamboree).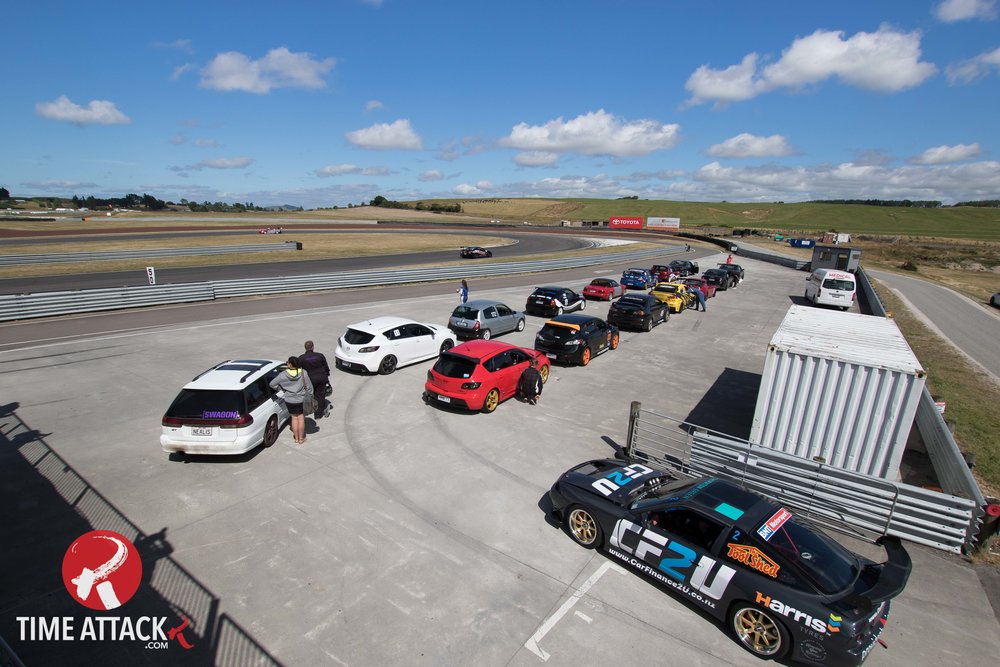 Here is a handy self-help guide to helping you with your Turbosmart install and answers to some of the most frequently asked questions we get here. Turbosmart recommends that you get your products fitted and tuned by a qualified technician. If you choose to install the product yourself, ensure you have all the necessary tools and technical knowledge to perform this task.
Thank you for picking up the latest Turbosmart catalogue. As we look back on 25 fantastic years of innovation and growth, we continue to look towards the future as we release some revolutionary new products that will cement our reputation as innovators and market leaders.
Please contact us here and fill out a quick form so that our team can efficiently help you!
Turbosmart is thrilled to announce the opening of our fourth global location in Poland, Europe. This new addition to our offices in Australia, the USA and the UK will enable us to improve service and value for customers, dealers and distributors throughout Europe. Our focus is ensuring the stock and support are where you need it & available to you in your timezone!
Global Time Attack Series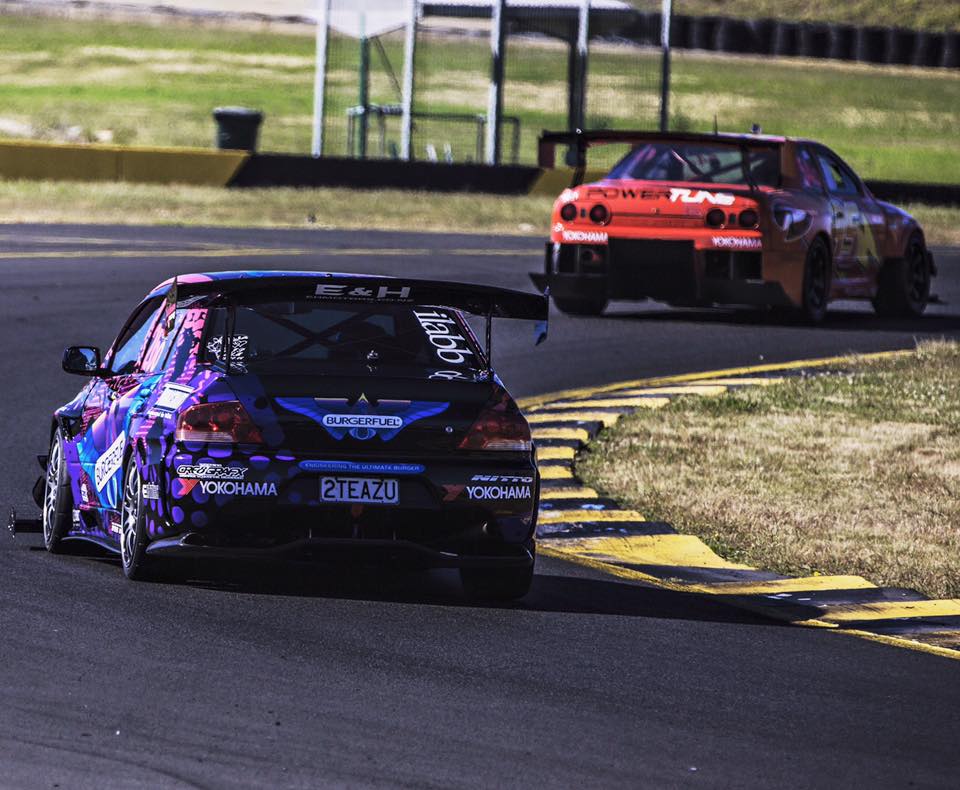 The Global Time Attack is comprised of a team of leaders in the tuner, time attack and traditional motorsports fields. There is no doubt that the dawn of time attack, in its purest form can be traced back to the Ibaraki Prefecture in the northeastern part of Japan's Kanto region; more specifically the rather non-descript 1.27-mile Tsukuba circuit. Read more about the History of Global Time Attack.
 To be a Team Turbosmart Ambassador. You must show that you can consistently promote Turbosmart in a positive light, to a large and relevant market.