Turbosmart Announce Pneumatic StraightGate50!
Turbosmart is excited to announce the expansion of the StraightGate50 Series External Wastegate to include Pneumatic control with both boost-based and vacuum-based covered! The Multiple Award Winning Electronic StraightGate50, launched at the SEMA show in 2021 to SEMA Best New Performance-Racing Product as well as Best New Engineered Product Awards, is now available with simple pneumatic with the Introduction of the pSG50 StraightGate50 and pSGV StraightGate50 (Vacuum) External Wastegates.
The Highest Flowing and most controllable External Wastegate on the market is now available with the simplicity of pneumatic control, expanding the ease of installation and setup. The zero-offset and self-balancing butterfly-style wastegate mean a greater tuning window with over five times base spring pressure achieved with external boost control and truly advanced strategies for the vacuum-based units, including the ability to mean and improve emissions compliance.
The StraightGate50 is the highest flowing wastegate on the market by its efficient butterfly-style valve and straight body, meaning the exhaust gas is no longer required to be turned 90 degrees like in the case of a traditional poppet-style gate.
The available actuators include the boost-based unit from the Turbosmart GenV IWG Internal Wastegate actuator series, which means the one unit can operate in single-port and twin-port configurations while utilising a huge range of spring options. The Vacuum-Based unit uses the vIWG Vacuum Internal Wastegate Actuator Series and relies on the Vacuum based architecture and is based on a 6inHG spring and includes a twin port option for advanced strategy, including the ability for boost-assist via the second chamber.
Stainless Steel Linkages and design technology limiting heat transfer ensure a long service life in even the most demanding environments! Available to Order now for December Delivery online or via your favourite Turbosmart Dealer, the most Awarded, Highest Flowing and Best Controlling Wastegate in the world just got simpler!
Frequently Asked Questions
Here is a handy self-help guide to helping you with your Turbosmart install and answers to some of the most frequently asked questions we get here. Turbosmart recommends that you get your products fitted and tuned by a qualified technician. If you choose to install the product yourself, ensure you have all the necessary tools and technical knowledge to perform this task.
Thank you for picking up the latest Turbosmart catalogue. As we look back on 25 fantastic years of innovation and growth, we continue to look towards the future as we release some revolutionary new products that will cement our reputation as innovators and market leaders.
Please contact us here and fill out a quick form so that our team can efficiently help you!
Find products to suit your car
Contact Turbosmart to see if we have products to suit your car on the way or other solutions to help! If you have a new car we don't cover, you can also request a new product.
Custom setup and need advice?
Try our Product Advisor! This tool is designed to help you choose the right product for your project & help you choose the right Wastegate, Blow off Valve and fuel Pressure Regulator.
Nearly 30 years ago, I embarked on this incredible journey of founding Turbosmart, and as we step into 2024, I've never been more proud of the Turbosmart team. We are on the verge of our most exciting chapter yet, as we unveil a monumental achievement—our new line of cutting-edge Turbochargers. Turbosmart is more than just a business; it's a community of enthusiasts dedicated to constant innovation in our products, support, and service. Thank you for being so supportive, and here's to another year of innovation and achievement with Turbosmart! #Engineered to Win!
2x Sema Award Winning Product 2021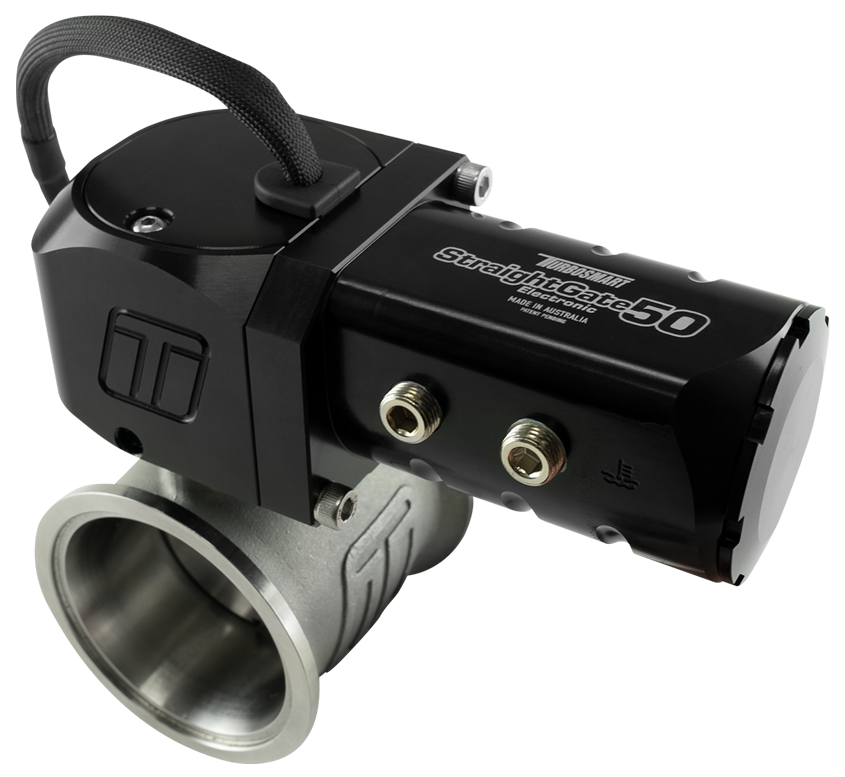 StraightGate50 by Turbosmart | Electronic Butterfly Valve Wastegate!
BlackBox by Turbosmart - Electronic Wastegate Controller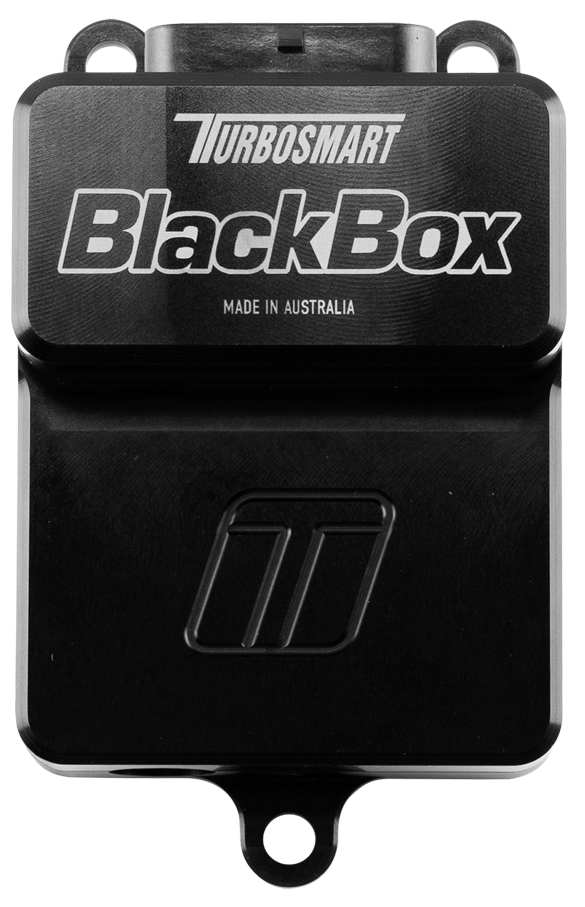 BlackBox by Turbosmart is a dedicated Electronic Wastegate Controller which can be used in cooperation with a range of Factory, Aftermarket and Motorsport ECU's. The BlackBox protects from the current demands and translation of basic as well as more advanced boost control strategies into a gate position and can be used on single, or twin electronic wastegate systems for the ultimate in boost control.