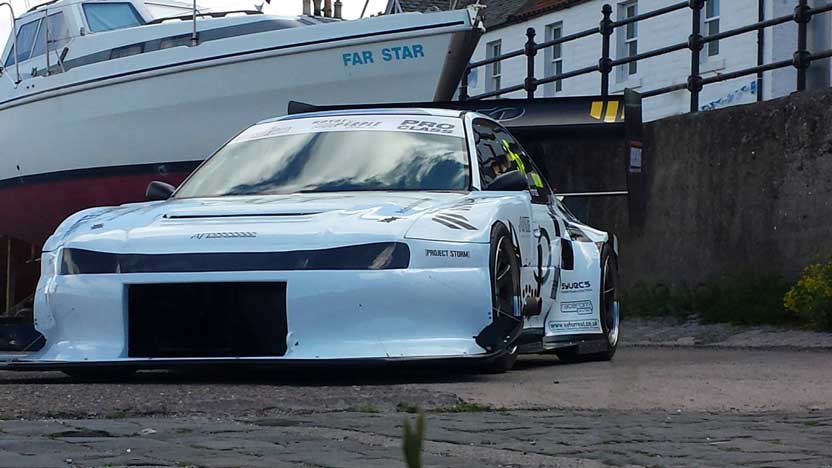 Andy Forrest has just finished a build that blew everyone's breath away. Built-in his shed in Scotland, he has a straightforward goal: to be the fastest time attack car in the world. We caught up with Andy as he plans to take on all comers to break the existing lap record of 1:22.19 and take the top Pro-Class spot in the process.
World Time Attack and the Stormtrooper
Andy, thanks so much for taking the time to do an interview with us. I guess first up, the most important question we like to ask is; Matchbox or Hot Wheels?
Oh, I am not going to lie. I've never really been into either; my childhood was spent taking boats apart to make them lighter and faster!
Everyone you talk to across the motorsport scene will have some loving memory of working on a car with someone close to them or a moment that they realised they wanted to do this for a living. Where does your love of motorsport come from? 
I never actually had anyone lead me into motorsport or even cars! Before I was driving age, I was tuning my boat. I think my love of motorsport came from racing my first car down my local coastal road, a road I still frequent for testing purposes.
Where does your love of motorsport come from?
I would probably credit my brother and mutual friends who helped spark the Motorsport bug within.  My love for the sport and community started to take shape when I was 17 and purchased my first Mitsubishi Evolution 2.  Coming from a competitive swimming background from a young age, I have always tended to be driven with a scope to always improve on my previous best – at that point in my childhood, I would probably say I looked up to and was influenced by NZ swimming greats – Trent Bray & Danyon Loader.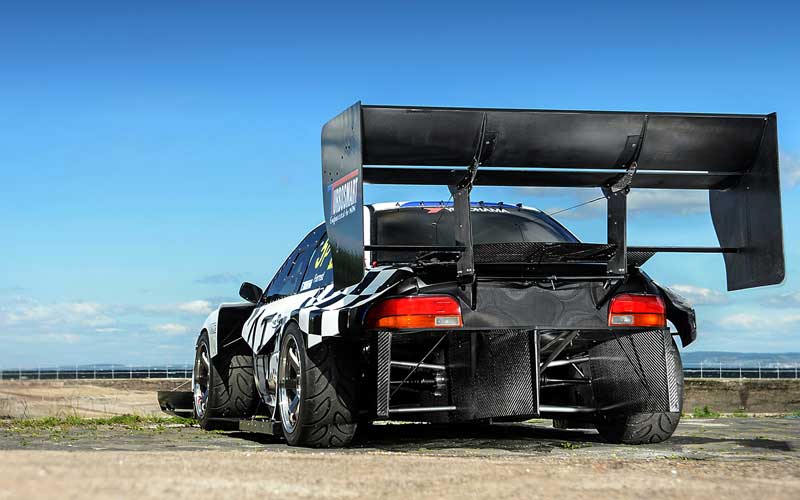 So you are coming over again to the Australian WTAC for 2017. Any reason for specifically targeting Australia, especially with the UK having their time attack?
The best and maddest cars from worldwide congregate at World Time Attack. It's a motorsport event like no other.
Currently, UK Time Attack has only one car in pro-extreme….where's the fun in that?
2015 saw some disappointment that forced you out of the competition early—brushing that aside, you have had a lot more time to prep for 2017. What goals have you set out to achieve for this year's WTAC?
Get on the timing screens! The car has undergone massive changes, some of which have never been tried in competitive motorsport, if at all!
This shows the world what can be done from in a shed if you put your mind to it …oh, and have a few screws loose!
You have indeed built some crazy stuff over your career, and 2017 is no exception. What fuels you to keep pushing the limits? Where do these radical ideas come from?
That is a question that I am asked all the time, and the answer is "I don't know". So many people look at what everyone else is doing and copy them! I find that boring and offers no mental stimulation. I am an engineer to trade so that age-old saying comes into play "adapt and overcome."
Not all of these radical ideas work!
A lot of us common folk have suffered the disappointment of the first car we ever wanted versus what we actually got. What's was your very first car and was it everything you hoped and dreamed for?
My first car was Vauxhall VX4/90, and it was slow. What I wanted back then was a 3.0 Capri, which just happened to be my second car!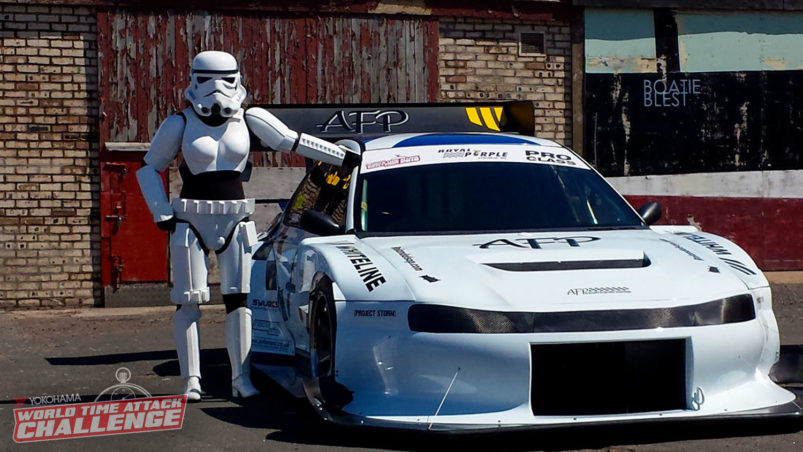 Favourite car movie of all time?
I wouldn't say I like car movies. I know that may be hard to believe, but I am always watching them like that car couldn't/can't do that, or even sound like that!
However, the way the cars are driven in James Bond movies during filming is pretty cool (pro driver in a cage, on the roof).
You have built a bit of an affinity with the Star Wars Stormtrooper. Can you give us a bit of an insight into this, and will the infamous Stormtrooper appear at this year's WTAC?
When we first released images of the front end on the car, many people on social media said it looked like a Stormtrooper, it grew arms and legs from there, and after contacting Jedi-Robe in London, we had a full-scale Stormtrooper armour in the garage!
Will the Stormtrooper be a WTAC…..you will have to attend and see ;). One thing is for sure, the E11 Blaster (Stormtrooper's weapon) will not be attending as I was told if I bring that, I would be invited to spend up to 10 years in an Aussie jail!
What do you get up to while you're not on the track?
At the moment, developing the car, we eat, sleep and breathe that car.
Personal and family time get sacrificed a lot, but I have an understanding partner and family! Beach holidays are high up on our to-do list, so we will be spending a few extra weeks in Australia to chill out after the event!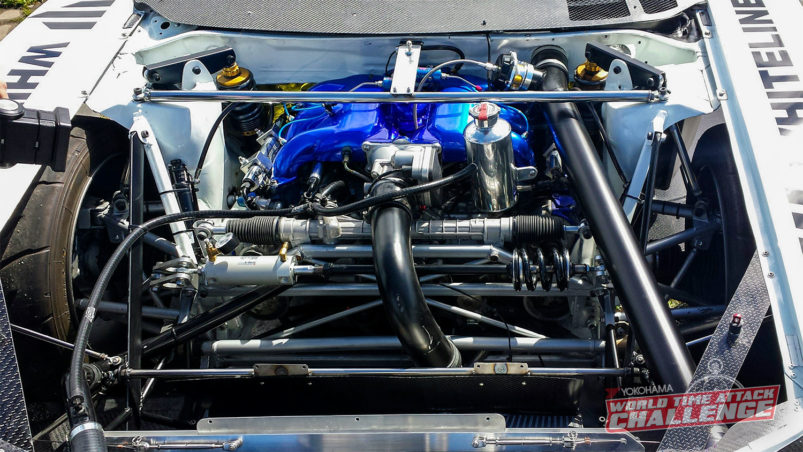 This opinion divides many people around the globe, and it is an essential question around the Turbosmart office. It will divide you into two people; The Simpsons or Family Guy?
We need a third category here, neither! If I watch cartoons, I may not think up some of these mad ideas!
What is your favourite thing about Turbosmart?
The relationship I have with Chris Milne and the rest of the Turbosmart team is excellent! I can usually find Chris attending most of the significant events in the UK,, so I can also have a chat face-to-face and get his expert opinion on various topics.
The Turbosmart product range and quality are second to none!
If you could go back 5 years in time, what advice would you give yourself?
Build something with a Chevy V8………….so much cheaper and sounds just as good, with turbos, of course.
Here is a handy self-help guide to helping you with your Turbosmart install and answers to some of the most frequently asked questions we get here. Turbosmart recommends that you get your products fitted and tuned by a qualified technician. If you choose to install the product yourself, ensure you have all the necessary tools and technical knowledge to perform this task.
Thank you for picking up the latest Turbosmart catalogue. As we look back on 25 fantastic years of innovation and growth, we continue to look towards the future as we release some revolutionary new products that will cement our reputation as innovators and market leaders.
Please contact us here and fill out a quick form so that our team can efficiently help you!
Custom setup and need advice?
Try our Product Advisor! This tool is designed to help you choose the right product for your project & help you choose the right Wastegate, Blow off Valve and fuel Pressure Regulator.
Find products to suit your car
Contact Turbosmart to see if we have products to suit your car on the way or other solutions to help! If you have a new car we don't cover, you can also request a new product.
Turbosmart is thrilled to announce the opening of our fourth global location in Poland, Europe. This new addition to our offices in Australia, the USA and the UK will enable us to improve service and value for customers, dealers and distributors throughout Europe. Our focus is ensuring the stock and support are where you need it & available to you in your timezone!
Global Time Attack Series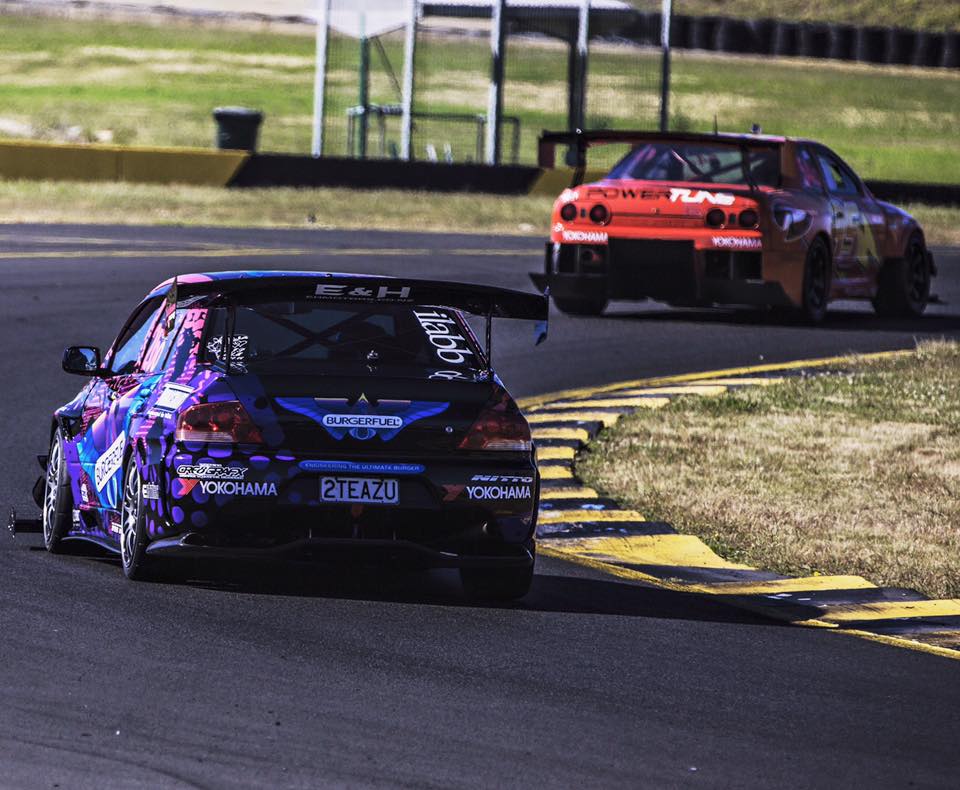 The Global Time Attack is comprised of a team of leaders in the tuner, time attack and traditional motorsports fields. There is no doubt that the dawn of time attack, in its purest form can be traced back to the Ibaraki Prefecture in the northeastern part of Japan's Kanto region; more specifically the rather non-descript 1.27-mile Tsukuba circuit. Read more about the History of Global Time Attack.
 To be a Team Turbosmart Ambassador. You must show that you can consistently promote Turbosmart in a positive light, to a large and relevant market.