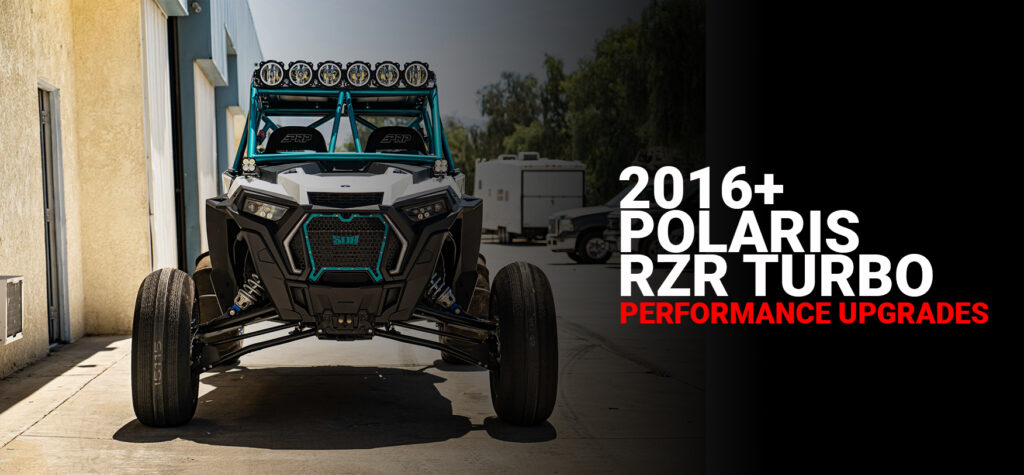 NEW Performance Upgrades for the 2016+ Polaris RZR Turbo & Turbo S UTVs
Introducing NEW Turbosmart performance upgrades for the 2016+ Polaris RZR Turbo and Turbo S UTVs! Available upgrades include the Turbosmart IWG75 Internal Wastegate Actuator and Kompact Series Dual Port Blow-off Valve! Proudly engineered and manufactured in Australia and shipping globally NOW! 
About the Polaris RZR Turbo
For those who are new to the world of off-road recreation, the Polaris RZR is a UTV (Utility-Terrain Vehicle), commonly known as a 'Side-by-Side', and sometimes referred to as ATV (All-Terrain Vehicle) in some markets. These fun and agile vehicles are produced by an American manufacturer Polaris, who are also well known for their motorcycles, snowmobiles and ATV's. The RZR Turbo was introduced in 2016 with a 925cc, 168HP 4 Stroke DOHC engine that is mated to a switchable 2WD / 4WD driveline for maximum off-road capability! 
Polaris RZR Turbo IWG75 Upgrade
Regulating boost levels is crucial to ensure the best of both driveability and longevity in any turbocharged engine! The Turbosmart IWG75 Internal Wastegate Actuator is a direct-fit performance upgrade for your turbocharged RZR Turbo! The IWG75 is a significant upgrade over the factory actuator that vastly improves boost handling and torque delivery, putting your RZR on boost sooner while keeping boost levels linear throughout the RPM range! For those looking to turn up the boost, Turbosmart IWG75 actuators share their DNA with our motorsports proven GenV line of external wastegates! 
Polaris RZR Turbo Kompact BOV Upgrade
In harsh off-road environments, your RZR needs to be running at peak performance! Don't trust the plastic factory bypass valve to reliably regulate boost pressure! The Turbosmart Kompact series Blow-off Valve features billet aluminium construction ensuring bullet-proof reliability and performance for the long haul. Turbosmart Kompact valves feature a high-flow 28mm piston that prevents compressor surge, improves boost handling, and optimizes overall response. This is achieved through our boost-balance piston technology for superior response and a tight seal! 
Kompact BOV Dual-Port Configuration
Available in our "Dual-Port" configuration (50% Recirculation/50% Vent-to-atmosphere) to give you optimal flow and blow-off sound!
Kompact Dual Port Blow-off Valve features include:
Both the Kompact Dual Port blow-off valve and IWG75 Internal Wastegate Actuator are direct replacements for the factory parts, with no customization required and are fully reversible.
Frequently Asked Questions?
Here is a handy self-help guide to helping you with your Turbosmart install and answers to some of the most frequently asked questions we get here. Turbosmart recommends that you get your products fitted and tuned by a qualified technician. If you choose to install the product yourself, ensure you have all the necessary tools and technical knowledge required to perform this task.
Thank you for picking up the latest Turbosmart catalogue. As we look back on 22 fantastic years of innovation and growth, we continue to look towards the future as we release some revolutionary new products that will cement our reputation as an innovator and market leaders.
Please contact us here and fill out a quick form so that our team can efficiently help you!
The last few years have been a little crazy for everyone, and we're not immune - but we have managed to expand our product range as well as our manufacturing and distribution footprint. We've continued to innovate and keep our team and their families safe in uncertain times.

Turbosmart products are all manufactured in-house in our Sydney, Australia Head Office. We've been able to support our customers throughout these challenging times seamlessly. Despite the challenges of distance, we always continued to keep the demands and expectations of our customers our top priority, making sure our solutions are in stock & well supported where & when our customers need them!
Turbosmart Upgraded Wastegate Actuators have been developed to provide maximum possible boost response for your factory frame turbocharger.
Turbosmart Kompact EM BOV
Suitable for Polaris RZR Turbo and Turbo S vehicles from 2016-2021. Please look up the vehicle application guide for more detail.
This tool was designed to remove the mystery of choosing the right Wastegate, Blow-off Valve and Fuel Pressure Regulator for your project.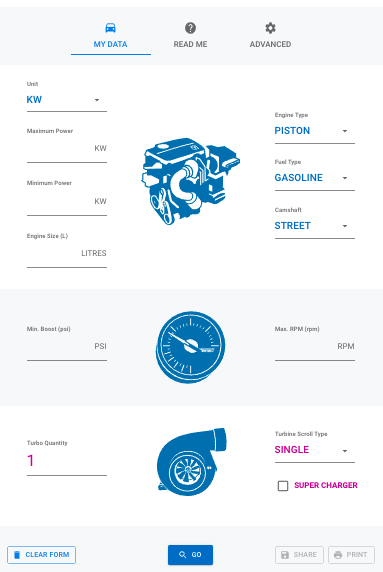 The Turbosmart range of Actuators benefit from years of external wastegate control development and provide better control for a wider tuning window & greater accuracy.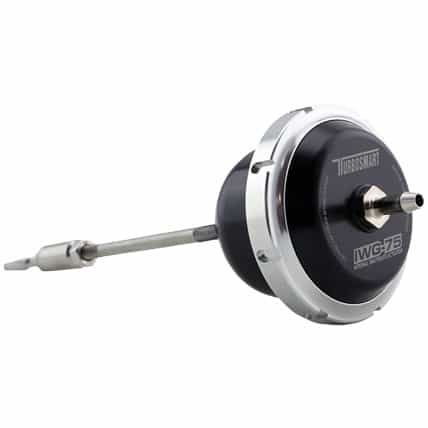 Please, Share Post Here!!!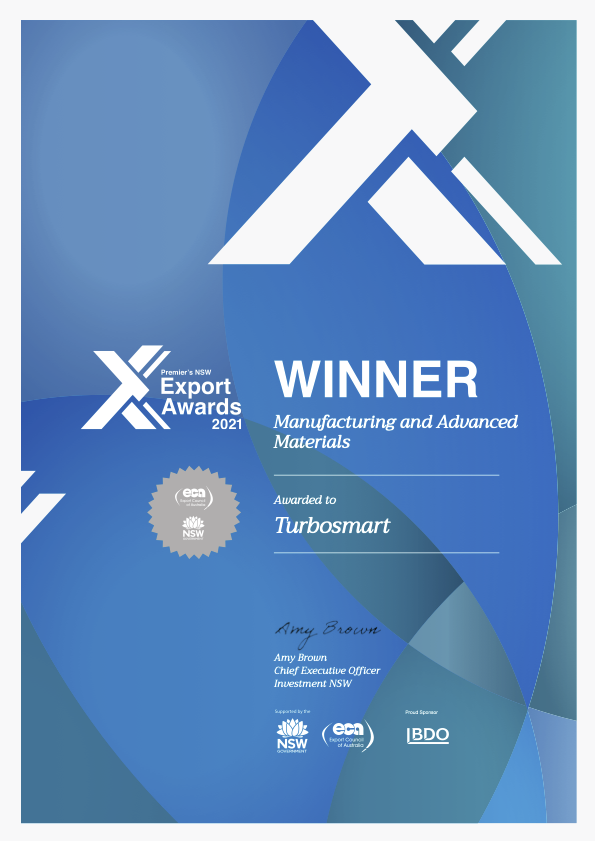 Turbosmart has been awarded the Premier's NSW Export Awards for Manufacturing and Advanced Materials, in a virtual event held on September 24th of 2021.
Read More »
Turbosmart has continued the development and range expansion to include both upgraded diverter valves and wastegate actuators for the GM LTG driveline.
Read More »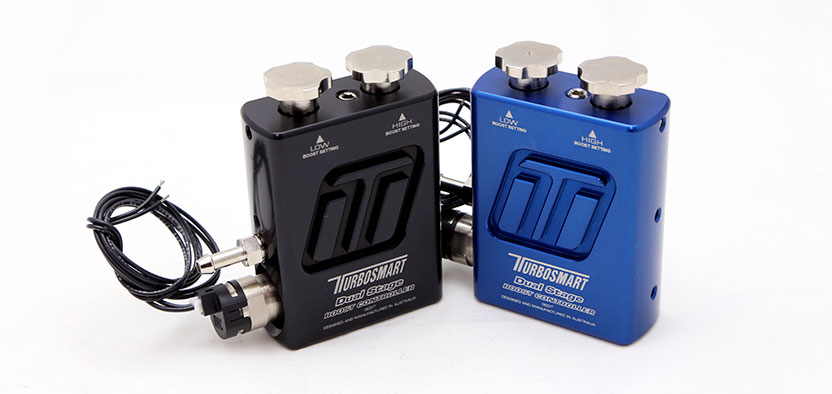 Available Now!!! PRE ORDER Dual Stage Boost Controller V2 Turbosmart has released a new and updated version of the dual stage boost controller. It features
Read More »