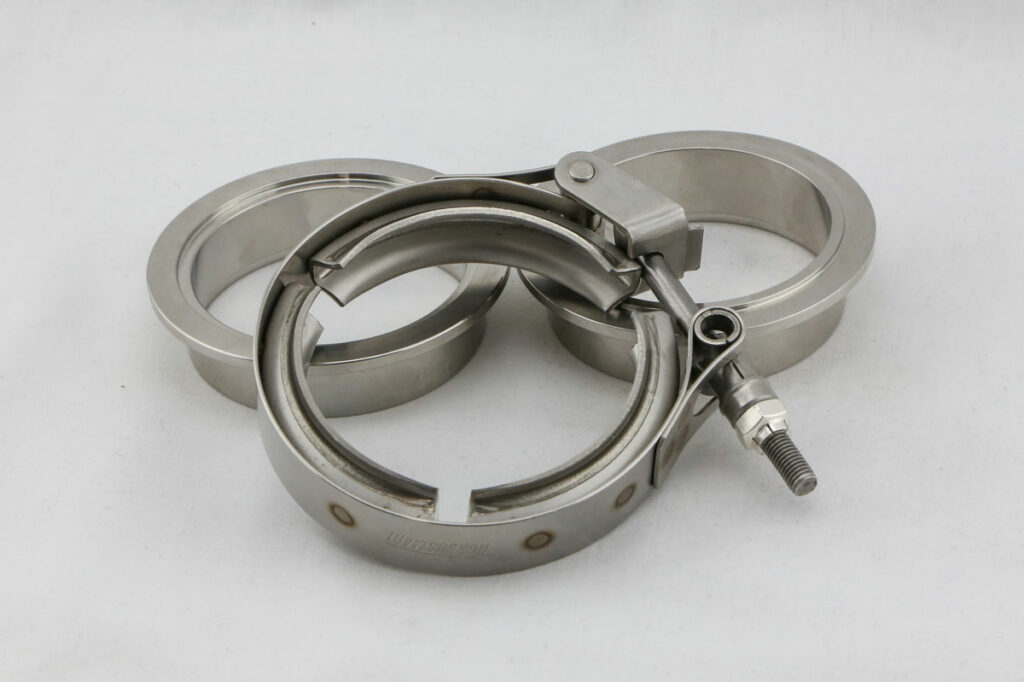 Turbosmart has produced their own Stainless Steel V-Band Coupling Kits.
Turbosmart V-Band Coupling Kits are made from 304 grade stainless Steel & include a reusable aerospace-grade locking nut for extended service life & reliability. The kits are designed to facilitate the fitment of their range of External Wastegate products, however, there are wider uses given the range of sizes, right across the enthusiast, performance and motorsport scenes.
Universal products from Turbosmart such as External Wastegates and Blow Off Valves require custom fitment and in some instances fabrication – to that end, Turbosmart is expanding their catalogue with the components and accessories needed to do just that. Any system is only as good as the weakest link and with that in mind, Turbosmart want to ensure all their customers have access to quality gear needed to get the job done!
Turbosmart V-Band Coupling Kits Feature
These features are a result of industry feedback and bringing design features and end-user needs together. Welding is required, as with most custom & fabricated solutions, made from high-quality stainless steel ensures the welds are easy, consistent and painless. The Aerospace grade stainless reusable nut also ensures a long service life, even in the most demanding environments.
Availability: Early 2020
In a range of sizes from 38mm (1.5″) up to 101.5mm (4.0″).
Price:
Find a Dealer
, or please speak to your Distributor for local pricing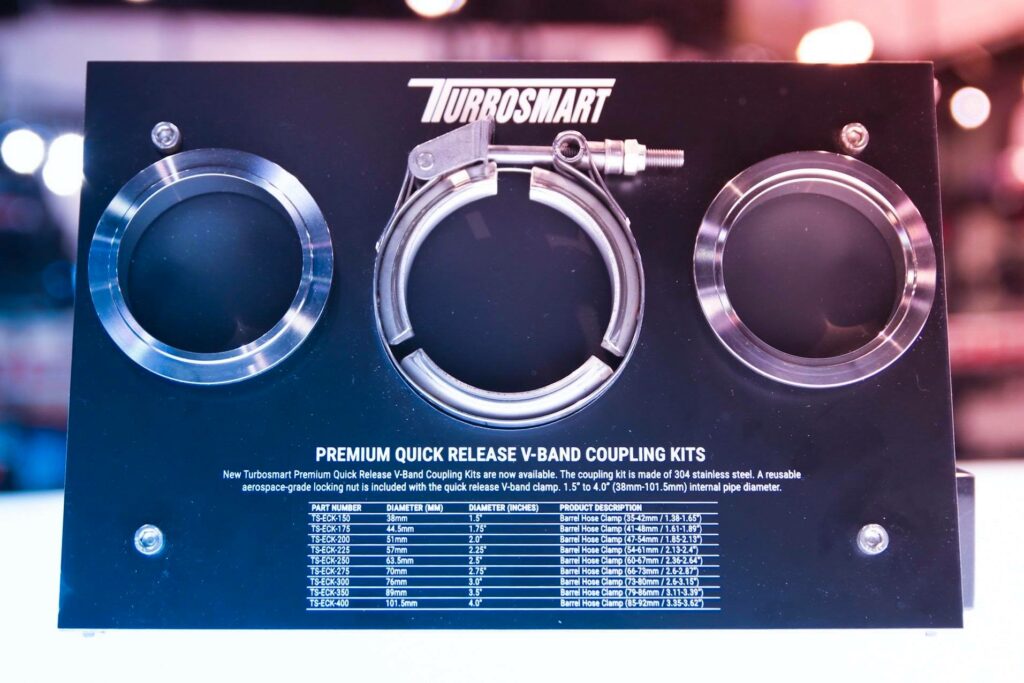 FAQs
Can Turbosmart V-Band Coupling Kits be used for any exhaust join?
Basically, yes. The Turbosmart V-Band Coupling Kits are available up to 4.0 inches, so as long as your exhaust is between 1.5 and 4.0 inches, these v-band kits are ideal.
A

r

e they easy to Weld?
Yes. Turbosmart V-Band Coupling Kits are a high-quality solution made from premium 304-grade stainless steel. Ask any fabricator and they'll tell you, not all steels are the same – These won't disappoint.
Where can I get them?
Wherever Turbosmart products can be found. Turbosmart has an office in 3 countries (Australia, USA and UK) and Export to a further 50 countries worldwide.