BOLDLY GO THE ECO-BOOST FORD RANGER RAPTOR WITH A TURBOSMART KOMPACT EM VALVE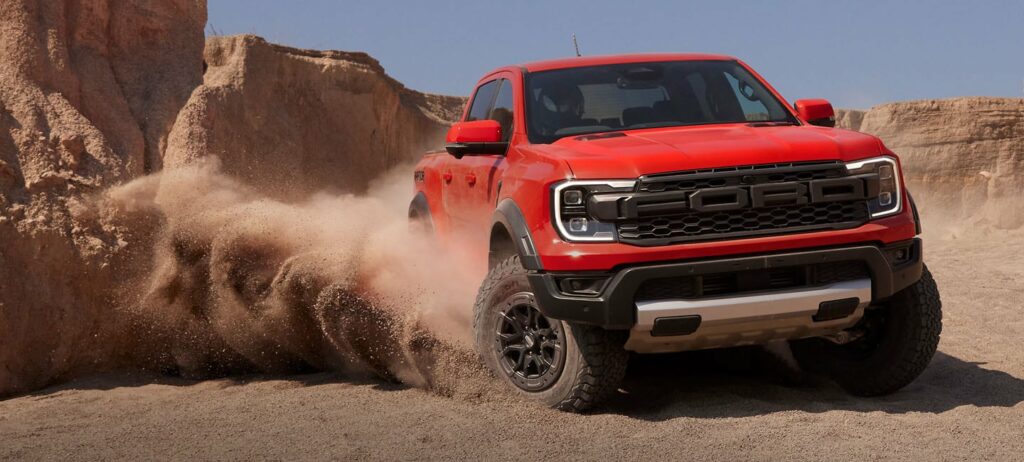 The automotive industry is constantly innovating to bring better and faster cars to the market. One of the coolest changes to the new car landscape in the last year was arguably the Next Gen Ranger Raptor by Ford, powered by the V6 Ecoboost engine. This all new platform combines a dakar or baha like suspension setup with a trade friendly pickup, tidy interior and a load of V6 EcoBoost Power!
With a great boost however, comes great responsibility! Factory fitted with an electronic and plastic diverter valve Turbosmart were quick on the case to add some high tech, billet goodness with the Kompact EM Upgraded Diverter Valve and Blow-Off Valve. Read on to find out why it's a must-have upgrade for your Ford Ranger Raptor.
Turbocharged engines rely on compressed air generated by the turbocharger to deliver more power. However, turbochargers can also pose issues such as turbo lag – the delay in throttle response when the driver pushes down on the accelerator pedal. When the driver reaches the desired speed, the turbocharger continues to generate compressed air, but the diverter valve is required to release the excess pressure. This is where the Turbosmart Kompact EM Blow-Off Valve comes in with its Boost-Balance Technology. This feature seals the valve even better as the boost increases, ensuring the exact amount of pressure is used, preventing over-pressurization and enhancing overall throttle response.
Award-Winning and Patented EM Technology
Another feature of the Turbosmart Kompact EM Blow-Off Valve is the incorporation of the award-winning and patented EM technology. This technology combines and translates the OE electronic control strategy with a motorsport-proven billet, positive-sealing piston valve. This means that the valve responds to the original equipment control strategy, allowing for seamless integration. The EM technology ensures that the valve is working accurately and consistently, even under harsh conditions. Think of it as OE Plus!
As a car ages, wear and tear will affect the performance of its components. Upgrading your diverter valve to Turbosmart Kompact EM Blow-Off Valve can significantly improve boost holding over the life of your vehicle and will be a perfect compliment once you increase the performance and tune! This component can improve the reliability of your engine and can even prevent issues such as compressor surge due to an increase in overall flow.
Tuning and Modifying Your Vehicle
If you're planning to tune or modify your vehicle, you're going to need a sturdy diverter valve that can hold up to the increased boost pressures. You don't want a valve that can't handle your chosen tuning plan because it will lead to a host of problems such as knocking engine, engine failure, and poor performance. Turbosmart Kompact EM Blow-Off Valve is designed to handle all the boost you can make and is motorsport proven and engineered to withstand even the most extreme conditions.
What are you waiting for?
If you're one of the lucky owners of a Ford Ranger Raptor with the V6 Ecoboost engine, upgrading your diverter valve is vital to ensure your car is performing to its highest possible level. The Turbosmart Kompact EM Blow-Off Valve is a reliable and robust component that can help your car meet its potential. Its features such as Boost-Balance Technology and Award-Winning and Patented EM Technology can benefit your vehicle in the long run. In addition, it can handle all your tuning needs, providing peace of mind that your upgrade won't lead to any adverse effects. Get yours today and see the difference in your car's performance – Available from your near Turbosmart dealer, or online now!
BOV Kompact EM Dual Port VR19
Kompact EM Plumb BackValve (Diverter Valve) VR19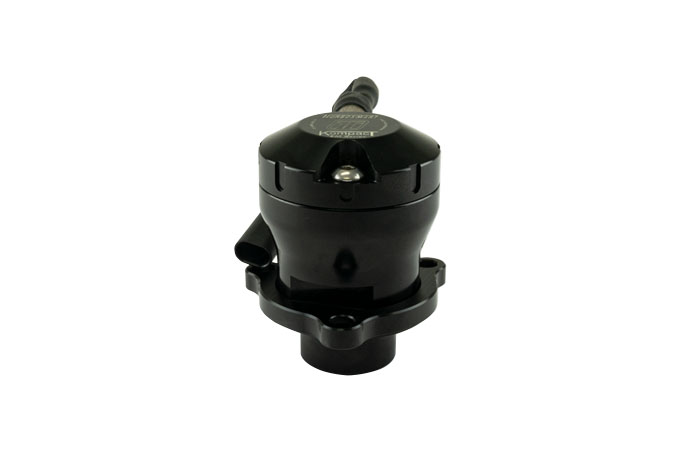 Here is a handy self-help guide to helping you with your Turbosmart install and answers to some of the most frequently asked questions we get here. Turbosmart recommends that you get your products fitted and tuned by a qualified technician. If you choose to install the product yourself, ensure you have all the necessary tools and technical knowledge to perform this task.
Thank you for picking up the latest Turbosmart catalogue. As we look back on 25 fantastic years of innovation and growth, we continue to look towards the future as we release some revolutionary new products that will cement our reputation as innovators and market leaders.
Please contact us here and fill out a quick form so that our team can efficiently help you!
Find products to suit your car
Contact Turbosmart to see if we have products to suit your car on the way or other solutions to help! If you have a new car we don't cover, you can also request a new product.
Custom setup and need advice?
Try our Product Advisor! This tool is designed to help you choose the right product for your project & help you choose the right Wastegate, Blow off Valve and fuel Pressure Regulator.
Turbosmart is thrilled to announce the opening of our fourth global location in Poland, Europe. This new addition to our offices in Australia, the USA and the UK will enable us to improve service and value for customers, dealers and distributors throughout Europe. Our focus is ensuring the stock and support are where you need it & available to you in your timezone!
BOV INSTALL: FORD RAPTOR Blow-Off Valve EM Dual Port (P/N TS-0223-1082)
The Kompact Series is designed to focus on quality materials, design, and integration. The Kompact range by Turbosmart gives vehicles the high-performance edge in boost-handling capacity, reliability & response. With bullet-proof, billet construction, the Kompact series is a direct replacement & Upgrade for OEM parts.