Turbosmart's All-New Boost Tee is a facelift on the tried and tested Boost Tee you've come to love. Now featuring a 33% smaller and more ergonomic design, the All-New Boost Tee incorporates the same functionality that makes it a crowd favourite, including our unique Gate Feature for maximum boost response and anti-tamper locking feature and easy use.
The Boost Tee is a pneumatic bleed valve that allows an increase in boost on turbocharger systems where boost-based actuators are used and are suitable for use on both internal and external wastegate systems. An increase in boost over and above the base spring pressure can be achieved by manipulating the reference signal to an internal wastegate actuator or external wastegate. It is common to reach 100 – 200% increases in boost over the base spring pressure.
Using our proven detent system, the controller can increase boost in defined steps, and the locking mechanism allows the boost level to be set & secure from tampering.
Manufactured in Australia from High-Grade Brass and Billet Aluminum, the All-New Boost Tee by Turbosmart is a simple, elegant and robust solution that can be relied on for simple boost control & maximum response. No doubt, the All-New Boost Tee is the best value upgrade for your Turbocharged engine!
Proven Detent System for simple & defined control

Unique Gate Feature for Maximum Boost Response

Elegant, Small & Light Design

Design Patent (Pending)
The Boost Tee is Available In
Frequently Asked Questions
Here is a handy self-help guide to helping you with your Turbosmart install and answers to some of the most frequently asked questions we get here. Turbosmart recommends that you get your products fitted and tuned by a qualified technician. If you choose to install the product yourself, ensure you have all the necessary tools and technical knowledge to perform this task.
Thank you for picking up the latest Turbosmart catalogue. As we look back on 25 fantastic years of innovation and growth, we continue to look towards the future as we release some revolutionary new products that will cement our reputation as innovators and market leaders.
Please contact us here and fill out a quick form so that our team can efficiently help you!
Custom setup and need advice?
Try our Product Advisor! This tool is designed to help you choose the right product for your project & help you choose the right Wastegate, Blow off Valve and fuel Pressure Regulator.
Find products to suit your car
Contact Turbosmart to see if we have products to suit your car on the way or other solutions to help! If you have a new car we don't cover, you can also request a new product.
Turbosmart is thrilled to announce the opening of our fourth global location in Poland, Europe. This new addition to our offices in Australia, the USA and the UK will enable us to improve service and value for customers, dealers and distributors throughout Europe. Our focus is ensuring the stock and support are where you need it & available to you in your timezone!
Award-Winning
Turbo Technology
View the entire Turbosmart Boost Control Range.
Turbosmart Boost Control Range
Turbosmart prides itself in providing customers with the absolute pinnacle in boost control management.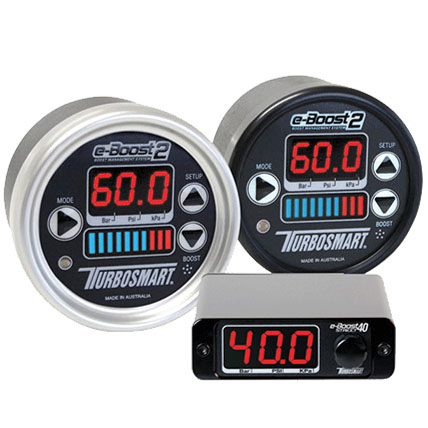 How Does A Boost Controller Work?
Turbosmart prides itself in providing customers with the absolute pinnacle in boost control management.