Built For Excitement with the all-new Turbosmart Kompact EM Upgraded Diverter Valves and Blow Off Valves, for the 2022 Nissan Z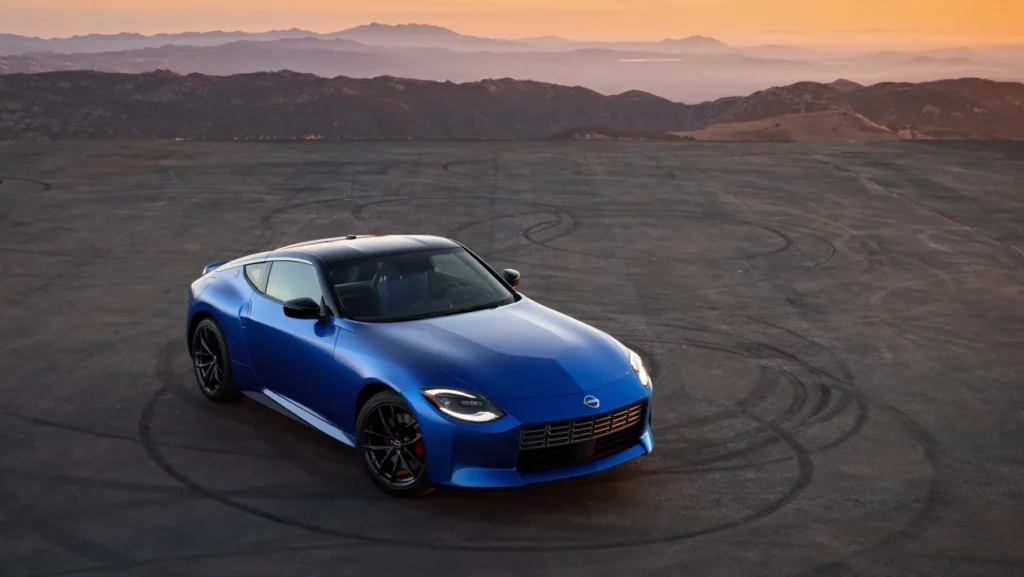 Turbosmart expands the Kompact EM diverter and blow off valve range to include the all-new Nissan Z. This bolt-on performance upgrade replaces the factory plastic bypass valves with billet aluminium valves using Turbosmart's motorsport-proven piston technology and OE integration for more reliability, throttle response and boost holding capacity over the life of the car!
New for the 2022 Nissan Z
Nissan is now delivering the much-anticipated Z Car! Also known as the Fairlady Z in Japan, the new sports car is a modern take on the classic performance coupes of Nissan's back catalogue. It promises to be a head-turner with its sleek design & enthusiast level spec. Built on the Nissan FM Z34 platform and powered by a 298 KW (399 HP) and 475 Nm (350 ft lb) Direct Injected 3.0 Litre V6 Twin Turbo Engine (VR30DDTT), the Nissan Z is likely to be a favourite with performance enthusiasts & Nissan fans alike.
The Kompact EM Valve Range
The Kompact EM Range is a Patented Technology enabling the proven boost-holding, reliability and throttle response advantages of a billet mechanical valve with full O.E. level plug-in integration for vehicles fitted from the factory with an electronic diverter valve. Using a 28mm, positive sealing piston and Turbosmart's 'Boost-Balance' system resulting in virtually unlimited boost holding characteristics, the Kompact EM's patented air-flow control strategy uses a proprietary high-speed bullet valve to control valve position with options to both recirculate and vent-to-atmosphere. Both offer the same performance & reliability advantages, so the choice is yours!
Kompact EM Award-Winning Technology
The Kompact EM Upgrade Diverter Valves and Blow Off Valves and Available in both Plumback / Recirculating for OE style quiet operation (TS-0223-1297) as well as Dual Port (TS-0223-1097) for some Vent to noisy atmosphere fun between gears – Both provide the same performance and reliability benefit, so the choice is yours!
Kompact RM Dual Port & Plumb Back Valve's to Suit Nissan Z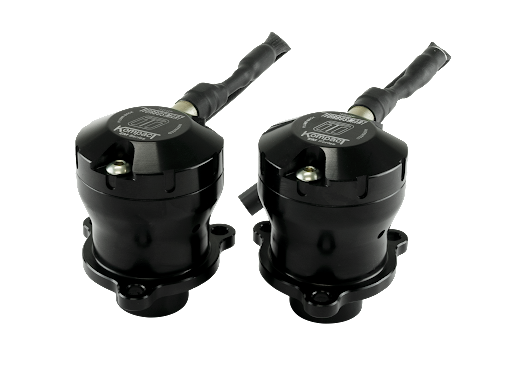 Kompact EM VR25 Plumb Back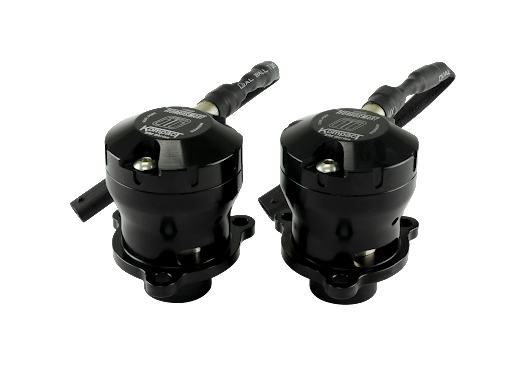 Kompact EM VR25 Dual Port
Here is a handy self-help guide to helping you with your Turbosmart install and answers to some of the most frequently asked questions we get here. Turbosmart recommends that you get your products fitted and tuned by a qualified technician. If you choose to install the product yourself, ensure you have all the necessary tools and technical knowledge to perform this task.
Thank you for picking up the latest Turbosmart catalogue. As we look back on 25 fantastic years of innovation and growth, we continue to look towards the future as we release some revolutionary new products that will cement our reputation as innovators and market leaders.
Please contact us here and fill out a quick form so that our team can efficiently help you!
Find products to suit your car
Contact Turbosmart to see if we have products to suit your car on the way or other solutions to help! If you have a new car we don't cover, you can also request a new product.
Custom setup and need advice?
Try our Product Advisor! This tool is designed to help you choose the right product for your project & help you choose the right Wastegate, Blow off Valve and fuel Pressure Regulator.
Turbosmart is thrilled to announce the opening of our fourth global location in Poland, Europe. This new addition to our offices in Australia, the USA and the UK will enable us to improve service and value for customers, dealers and distributors throughout Europe. Our focus is ensuring the stock and support are where you need it & available to you in your timezone!
Testing New BOVs on the Nissan Z - Turbosmart Kompact EM - Motive Garage
In this episode of Motive Garage, presented by Sparexbox, we team up with Turbosmart to upgrade the electronic BOVs to their Kompact EM range on our Nissan Z Proto.
The All-new Nissan 2022 Z
The all-new Nissan Z is a sports car built with the passion of enthusiasts for drivers who love excitement.
The Kompact Series is designed to focus on quality materials, design, and integration. The Kompact range by Turbosmart gives vehicles the high-performance edge in boost-handling capacity, reliability & response. With bullet-proof, billet construction, the Kompact series is a direct replacement & Upgrade for OEM parts.