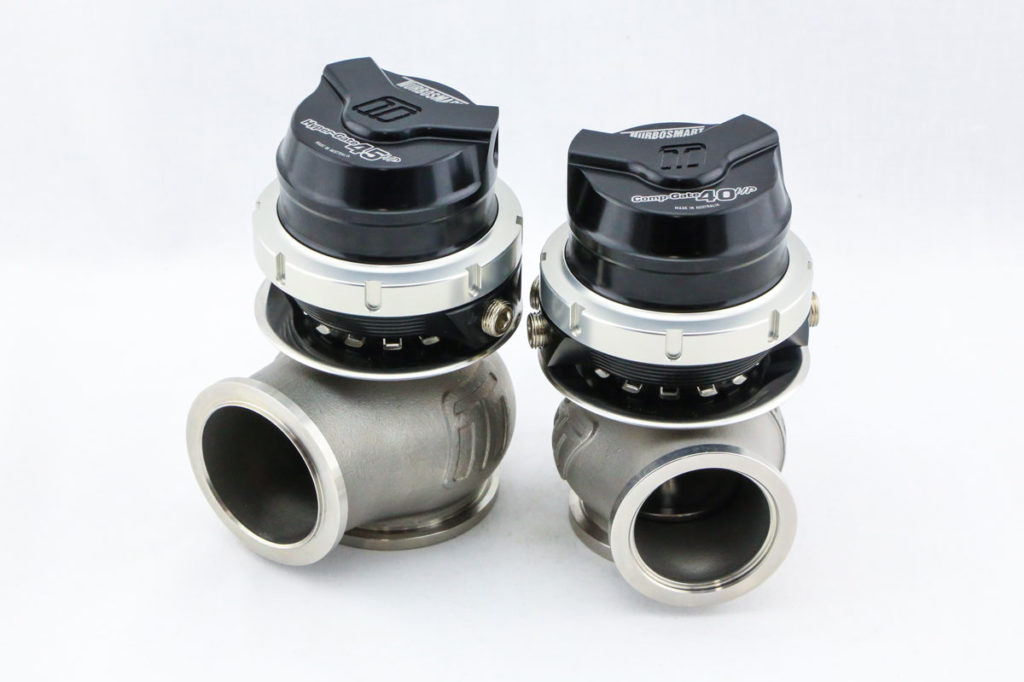 Gen-V High Pressure External Wastegates:
New Unique Appearance, Gen-V architecture, more options and more Boost!
Turbosmart continues to roll out the Gen-V Range overhaul, with their High Pressure (HP) Range updated and upgraded with the Gen-V modularity, improved thermal management, water cooling options and even more gate flow than ever before.
Releasing the hugely popular HP External Wastegate Range back in 2013, Turbosmart answered the needs of the diesel tuning community. The HP range found its place in a number of engine bays, even outside of the diesel scene cementing its place in the ever-growing Turbosmart catalogue where high base levels of boost is required.
The New Gen-V HP range from Turbosmart takes all the advances in design and engineering from the Gen-V External Wastegate range such as option water cooling, rotating housing, improved thermal management & industry-leading gate flow and ⅛ NPT reference ports and takes it all to new heights. The New Gen-V HP springs options mean as much as 50psi of base spring pressure!
Included in the box is the new Gen-V HP Wastegate with 35psi worth of pre-loaded springs (10psi Inner + 25psi outer), all inlet & outlet weld flanges, valve seat and clamps & the basic reference port fittings needed to get set up and running.
A full range of spares, accessories, extra springs & reference port fitting options, as well as supporting products such as the Eboost HP, can be found on www.turbosmart.com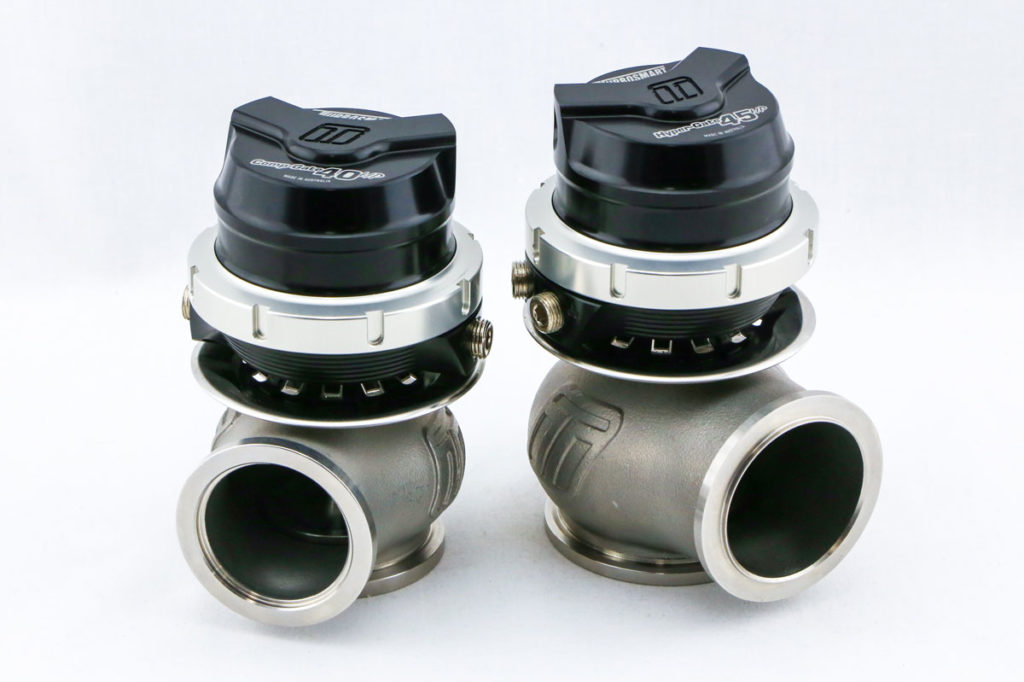 Availability: January 2020
Price: Find a Dealer, or Please Speak to your Distributor for local pricing
Spring / Combination Options: 10psi, 25psi, 35psi, 40psi, 50psi
PART NUMBERS

TS-0552-1312 – Gen-V WG40HP Comp-Gate40 35psi Black
TS-0553-1312 – Gen-V WG45HP Hyper-Gate45 35psi Black
TS-0550-3112 – Gen-V WG40/45HP 40psi Spring (Black/Red)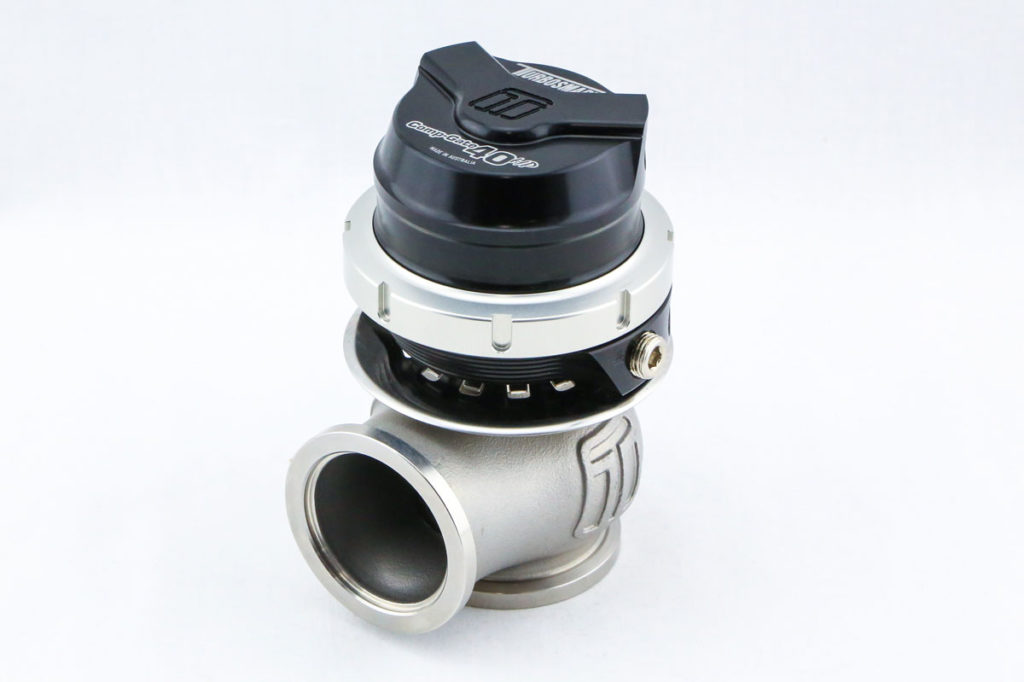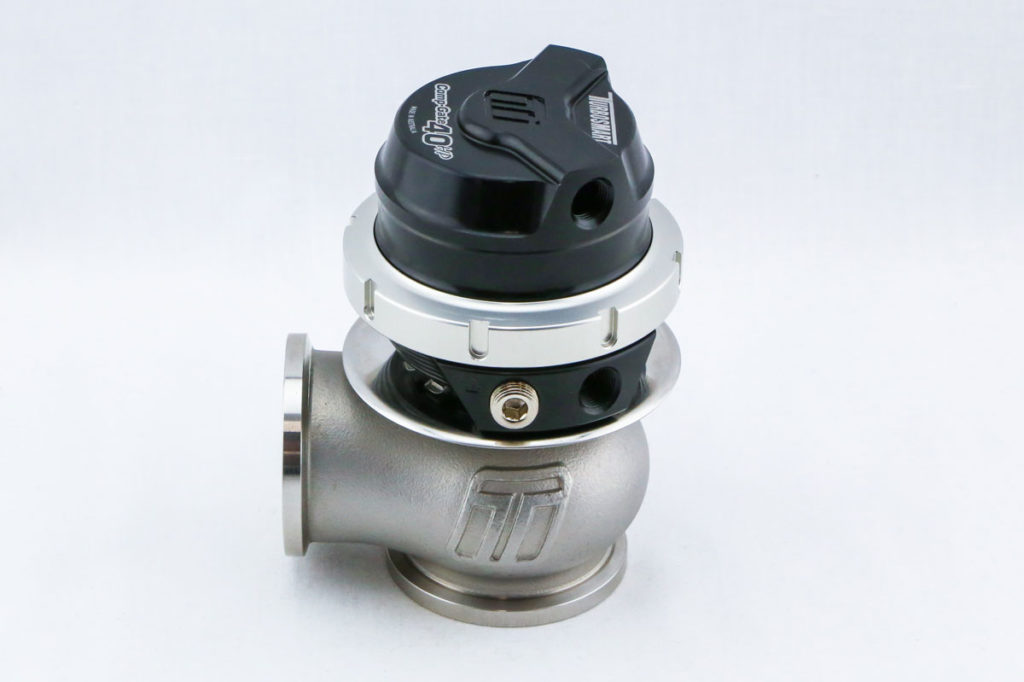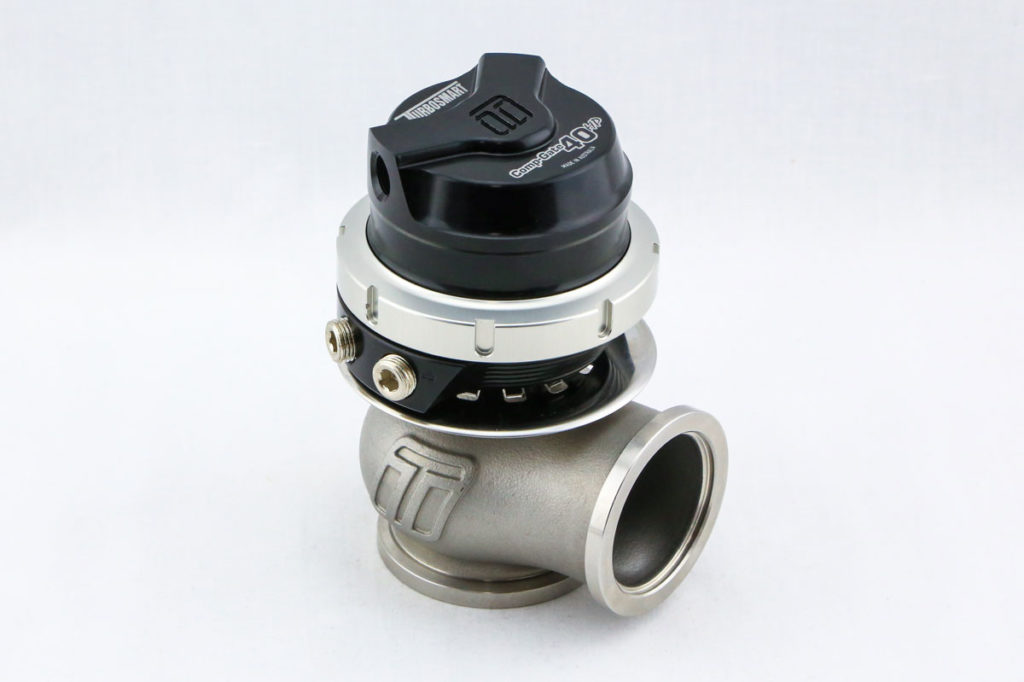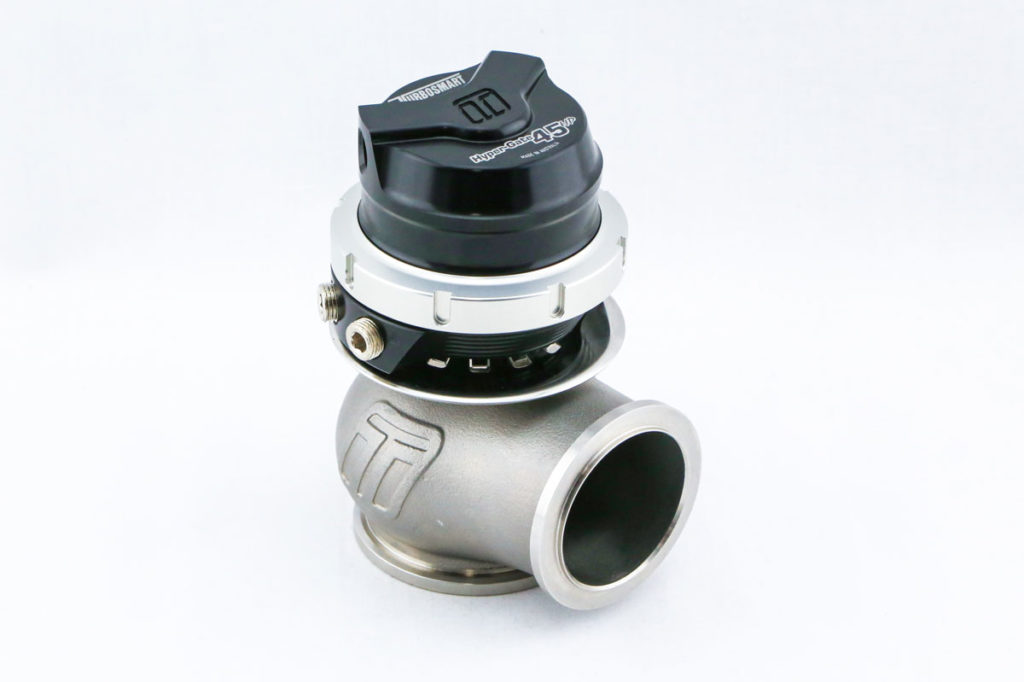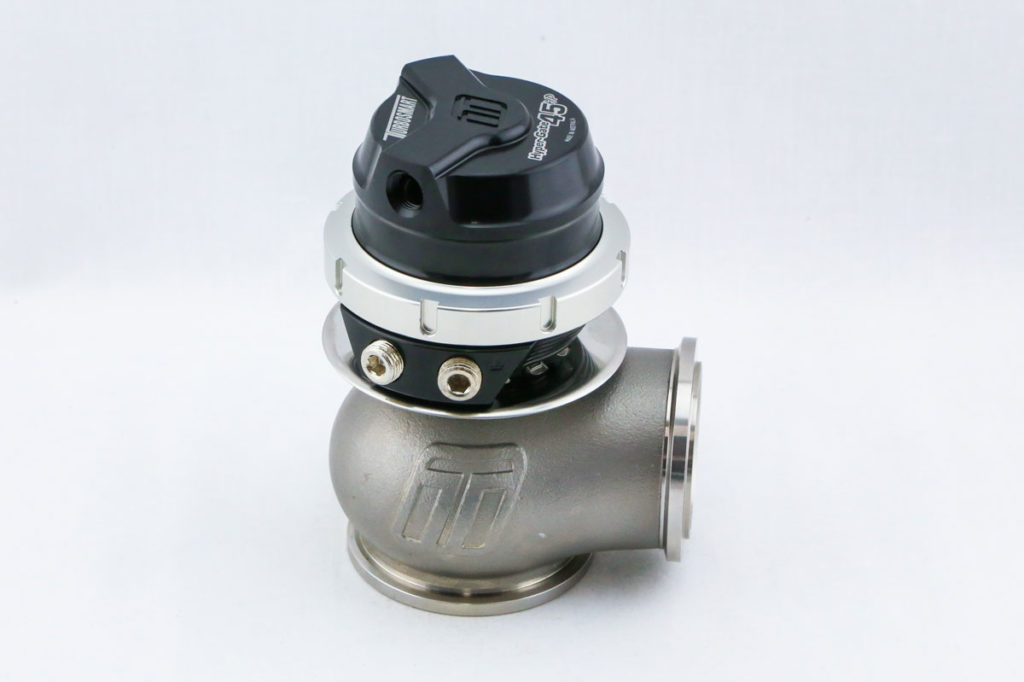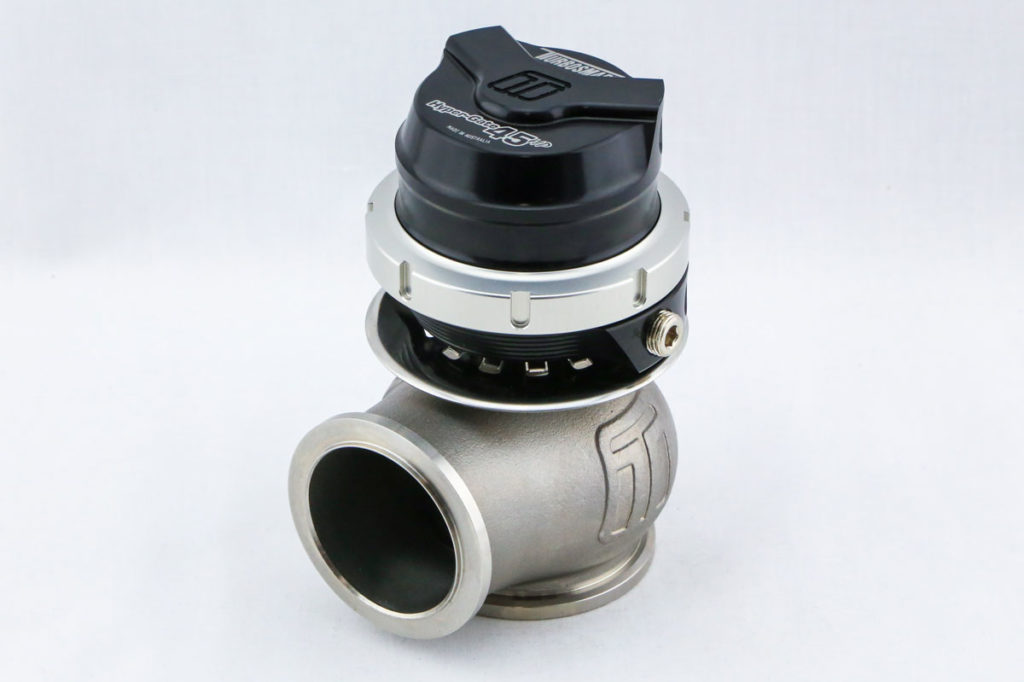 Image Pack available for Download here 
FAQ's
Can I upgrade my existing Gen-V 40 or 45mm Wastegate to HP specification?
Yes. The part number TS-0550-3109 does just that, allowing you to upgrade either a CompGate40 or HyperGate45 to HP spec. The only limitation is we're only making the HP option in Black, so while it will physically fit on any colour, the top cap will have to be black if you're after HP features.
Can I upgrade an earlier generation Wastegate to HP?
Unfortunately No. The Gen-V architecture is unique as it was a ground-up development and has no parts in common with the previous version.
What spring(s) come with the conversion part number, TS-0550-3109?
You will get a 10psi inner spring and a 25 psi outer spring. This is the same combination when buying a full HP product off the shelf.
 What spring options does the Gen-V HP range have?
You effectively have 5 options; 10psi, 25psi, 35psi, 40psi & 50psi with the use and combination of just 3 springs. And remember, this is just base mechanical spring pressure. Much higher levels of boost can be achieved with some type of boost control or reference manipulation.
Are all the springs in the box?
Almost – While the 10psi & 25psi come pre-fitted in the gate, there is an optional 40psi spring (TS-0550-3112) available as an accessory.
How much boost can the Gen-V HP Gates handle?
How much you got? All setups are different and to answer this question, it's best to acknowledge how much exhaust back pressure impacts boost control. On an efficient setup, you should be able to achieve between 2 and 3 times the base mechanical spring pressure. However, if you're really working a turbo, efficiency tends to drop off and back-pressure rises making things a lot harder. It really does come down to your combination.
Do I need to use the Water Cooling?
Not necessarily. The Water cooling feature is there simply as an option. The Gen-V architecture provides class-leading thermal management so it's our experience most users will never need it. Its there in case you're one of the chosen few finding the limits though.