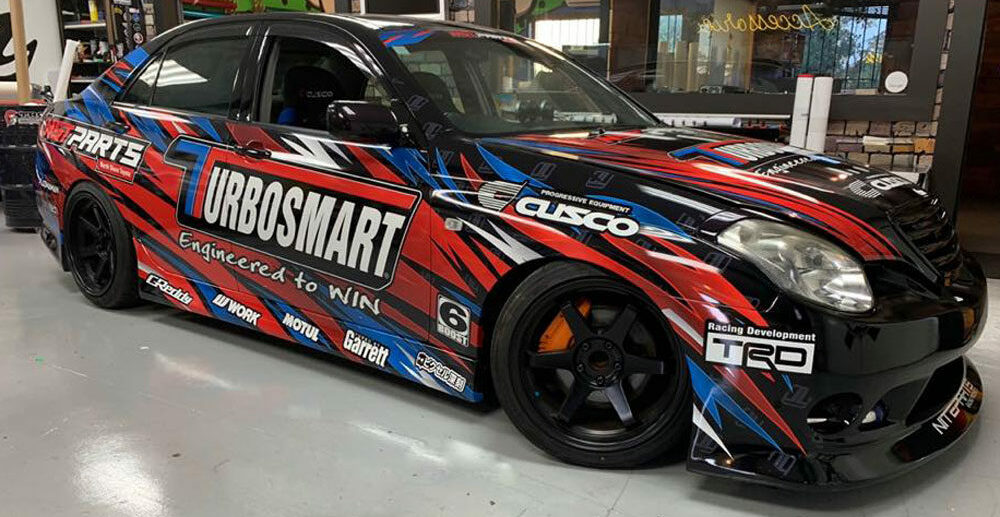 This article aims to clarify any misconceptions about the sponsorship process. Also, answer any questions you might have about applying for Turbosmart Sponsorship. Every day, performance parts manufacturers get tons of mail requesting various sponsorship levels. Unfortunately, most applicants end up in the "rejected" basket. Turbosmart's Marketing Manager sheds some light on the sponsorship issue and offers valuable insights and advice for potential applicants.
Sadly, that's the main message of a large percentage of, consequently rejected, sponsorship enquiries, as every business-savvy person will tell you that there's no such thing as a "freebie", and a Sponsorship is no exception. Like any other business agreement, Sponsorship has to benefit both parties.
Three Magic Letters – ROI
Every manager in charge of sponsorships will have to, at some point, account for every sponsorship dollar spent, be it in the form of a product or cash. The amount of publicity/branding/interest the sponsorship has generated has to be reflected in sales – the value of these sales over the initial sponsorship value is what we call Return On Investment or ROI.
This is the most important yet often overlooked aspect of any sponsorship deal. The principle of "something-for-something" is a simple one, and once understood and applied, will go a long way towards securing a sponsorship deal.
How Does Sponsorship Work?
A sponsor provides the sponsored driver with goods/money. A sponsored driver, in turn, provides his services to the value of the goods/money received. The benefits from exposure/publicity are shared between the sponsored driver and the sponsor.
Think of it as a loan from a bank. Since you know the bank will provide you with the funds, you need to achieve your goals. You must repay the loan, plus any interest accrued, over a specified period.
Your Sponsor is Like the Bank
They invest in you and your goals. You have to repay that loan in services that you provide – Which is why we ask you for things like:
Signage on your car.

Signage in your pit area.

Listings on your website.

Credits in the magazines.

Mentions and endorsements during race meet and shows.

Being available for product launches.

Monthly updates with photos, etc.
The best part of the deal is that the interest accrued that you would normally have to pay to the Bank is actually a profit shared between the sponsor and yourself. That profit is publicity that you receive from winning races, shows, being featured in magazines etc. By increasing your profile, you also increase the brand awareness of your sponsor's products – hence, both parties share the benefits.
At this point, some of you might think that my application followed all those rules, but it was still unsuccessful. There might be a good reason for that, and one that can be easily avoided with a little bit of homework. Before submitting your application, do some research. Find out what companies are active in your type of motorsport, who they sponsor, and their expectations.
Every Company Wants to Sponsor Winners
It's because they have the highest profiles, get the most publicity etc. But sponsoring someone who is No.1 is difficult – they're already sponsored and expensive – the best demand the highest rates. So smart sponsors seek out, and coming drivers with the potential to be future champions and secure the deal before they reach that No.1 spot. It is essential to consider this when applying for sponsorship. For example, approaching a company that is a major sponsor of a current champion will most likely end up in disappointment simply because there's nothing you can offer them that they are not already getting from their champion. A much smarter move would be to approach a competing company and offer them a chance to be a part of the team that might knock the reigning champion off his perch within a season or two.
Here is a Quick List of Things That can make OR break a Successful Sponsorship Deal
Remember, it's a two-way street, and both parties must benefit from the relationship.
ALWAYS

 address it to the right person – marketing, sponsorship or pr manager; otherwise, your application might end up in the short-term disposable filing system (rubbish bin).

DO

 submit a professional-looking proposal outlining all the benefits to the sponsor.

PLEASE

 specify where and how you want to display the sponsor's logos and signage.

DO

 mention any past projects you've completed or raced. It gives the sponsor an idea as to your commitment and success ratio.

MAKE SURE 

to

 

provide references from other sponsors.

DO

 provide a detailed plan of the vehicle build-up and race/show attendance, but…

NEVER

 make it too long. Nobody is going to read a proposal that's more than ten pages long.

DO NOT

 approach two competing companies for sponsorship on the same car.

PLEASE DON'T

 promise things you can't deliver. If you promise to attend all the race meetings in a given season and your car is not ready at the beginning of the season, you've effectively defaulted on the deal.
During Your Sponsorship Period
DO

 fulfil all your obligations. Whenever you're in the public eye, you're representing your sponsors as well as yourself.

ENSURE 

all your team members and pit crew are aware of the sponsorship requirements.

It's IMPORTANT; 

you

 provide your sponsors with all your race results, images, video footage and media articles regularly. They need these to use in their advertising, promotions etc.

ALWAYS

 keep in contact with your sponsors during the season. You might get introduced to other potential sponsors but….

DON'T

 approach a company for sponsorship while their competitor sponsors you.

DO NOT

 change/move your sponsors' signage without their prior knowledge.

DON'T

 try to renegotiate your deal half-season just because you've won a couple of races.
NEVER bad-mouth your sponsors publicly. If you have a problem, sort it out with the sponsor directly. Remember, other potential sponsors, are watching your actions and will base their future sponsorship decisions on what they see.
To sum up, I hope the above clears up some confusion and misconceptions about the sponsorship process. Also, I hope we have addressed any questions you may have had about Turbosmart Sponsorship.
If you are interested in Turbosmart Sponsorship, APPLY HERE!
Here is a handy self-help guide to helping you with your Turbosmart install and answers to some of the most frequently asked questions we get here. Turbosmart recommends that you get your products fitted and tuned by a qualified technician. If you choose to install the product yourself, ensure you have all the necessary tools and technical knowledge to perform this task.
Thank you for picking up the latest Turbosmart catalogue. As we look back on 25 fantastic years of innovation and growth, we continue to look towards the future as we release some revolutionary new products that will cement our reputation as innovators and market leaders.
Please contact us here and fill out a quick form so that our team can efficiently help you!
Custom setup and need advice?
Try our Product Advisor! This tool is designed to help you choose the right product for your project & help you choose the right Wastegate, Blow off Valve and fuel Pressure Regulator.
Find products to suit your car
Contact Turbosmart to see if we have products to suit your car on the way or other solutions to help! If you have a new car we don't cover, you can also request a new product.
Nearly 30 years ago, I embarked on this incredible journey of founding Turbosmart, and as we step into 2024, I've never been more proud of the Turbosmart team. We are on the verge of our most exciting chapter yet, as we unveil a monumental achievement—our new line of cutting-edge Turbochargers. Turbosmart is more than just a business; it's a community of enthusiasts dedicated to constant innovation in our products, support, and service. Thank you for being so supportive, and here's to another year of innovation and achievement with Turbosmart! #Engineered to Win!
Become a Turbosmart Ambassador
At Turbosmart, we don't just sponsor cars. We make sure to support our Team Turbosmart Ambassadors.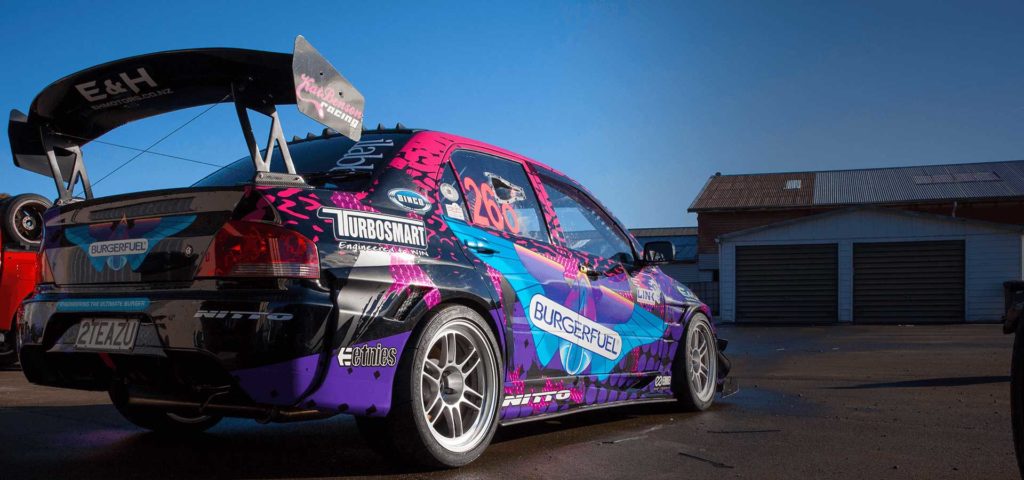 Award-Winning Electronic Wastegates
Have more questions about Turbosmart Sponsorship? Get in touch with one of our friendly staff members.