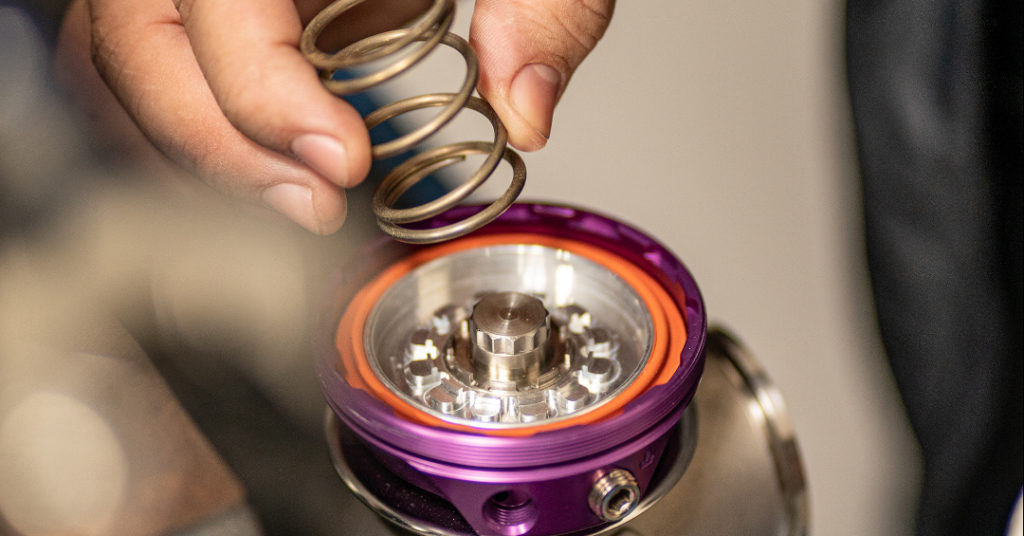 For years racers, tuners, and enthusiasts have wrestled with the complications of swapping springs on their wastegates. Throughout the industry, old school wastegate designs utilized a common multi-bolt cap design to gain access to the internal springs. Through years of research and development, Turbosmart has put their products through their paces and found an innovative way to simplify and improve this area of wastegate tuning; The threaded locking collar! 
With the introduction of the Comp-Gate 40 wastegate in 2010, Turbosmart introduced the first threaded locking collar design for the diaphragm housing. This new design simplified the process for opening up the wastegate and allowed users to quickly swap springs. Some additional benefits of the threaded locking collar are the reduction in overall wastegate size as well as substantially improved sealing of the diaphragm housing. 
With the introduction of the GenV series, the threaded locking collar design was applied to the entire line of wastegates.  In the video below, we take you through a few common methods to quickly and safely swap the springs of your GenV wastegate! 
If you are looking for the correct spring configuration for your particular GenV Wastegate, please refer to the spring chart below