Sema 2017 - ALL New GenV External Wastegate Series
Based on 20 years of continual development in our products. For 2017 we have revised every aspect of our wastegates, analysing over 700 simulations performing fatigue testing at over 1 million cycles to provide our customers with the best performing wastegate currently available.
Our new wastegates are a direct fit upgrade to all 4th-generation Turbosmart wastegates and feature our unique collar-locking system, completely variable actuator cap and base, strap-type V-band clamps, liquid-cooling, 1/8″ NPT ports, and are provided with a range of springs. They are also available in Motorsport and Gas-only versions for those requiring specific applications.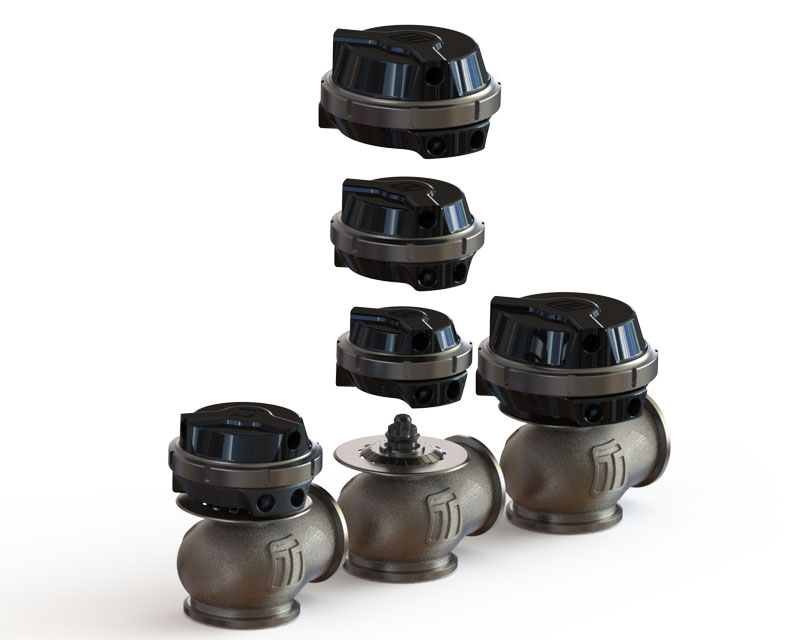 The 5th series wastegate range has been designed for maximum user adjustability without compromising performance. We designed our new unit to allow actuators to be interchangeable across the spectrum. So, if you need a large wastegate in a tight space, you can run a more miniature actuator on the larger body. Additionally, if you decide to upgrade your new wastegate to a Motorsport or Gas-only actuator, you can with an upgrade kit!
The unique variable adjustment design allows the wastegate actuator base to be oriented independently from the weld flanges. The cap is also completely independent and indexable in 12 different positions than the actuator base and body. This allows the wastegate to be fitted in confined places without compromising packaging for fittings or aligning the cap.
FEATURING MODULAR CONSTRUCTION THE NEW RANGE IS ALSO UPGRADEABLE AND COMPLETELY SERVICEABLE
Due to the modular construction, the new range is also upgradeable and completely serviceable, as all components can be removed or upgraded. Parts have been tested for over one million cycles so that that reliability will be rock-solid.
Flow and Thermal Performance
Our new range of wastegates out-flow all competitors thanks to our world-leading engineering and simulation abilities by conditioning the flow path around the valves. Thermal performance has been improved drastically compared to our nearest rival, and all wastegates feature liquid cooling ports for further thermal performance if required.
Turbosmart's wastegate range features the same spring increasing in the rate at 2psi increments, up to 32psi. The uniform spring rate allows for easy closed-loop PID boost control scaling and complex maths integration. Our diaphragm design offers linear travel, regardless of spring, pressure and valve position, while improving response. For fine-tuning, boosting performance, a selection of springs will be supplied with each wastegate. All wastegates feature 1/8″ NPT ports for maximum response and flow while maintaining a high level of compatibility for fittings.
If you missed the Street FX Interview with Marty Staggs, of US GM Vice President of Turbosmart, you catch it all right here:
Here is a handy self-help guide to helping you with your Turbosmart install and answers to some of the most frequently asked questions we get here. Turbosmart recommends that you get your products fitted and tuned by a qualified technician. If you choose to install the product yourself, ensure you have all the necessary tools and technical knowledge to perform this task.
Thank you for picking up the latest Turbosmart catalogue. As we look back on 25 fantastic years of innovation and growth, we continue to look towards the future as we release some revolutionary new products that will cement our reputation as innovators and market leaders.
Please contact us here and fill out a quick form so that our team can efficiently help you!
Nearly 30 years ago, I embarked on this incredible journey of founding Turbosmart, and as we step into 2024, I've never been more proud of the Turbosmart team. We are on the verge of our most exciting chapter yet, as we unveil a monumental achievement—our new line of cutting-edge Turbochargers. Turbosmart is more than just a business; it's a community of enthusiasts dedicated to constant innovation in our products, support, and service. Thank you for being so supportive, and here's to another year of innovation and achievement with Turbosmart! #Engineered to Win!
Award-Winning
Turbo Technology
View the entire Turbosmart GenV External Wastegate Series!
Turbosmart Anti-lag Valve Explained
Learn more about the Turbosmart fresh air anti-lag valve.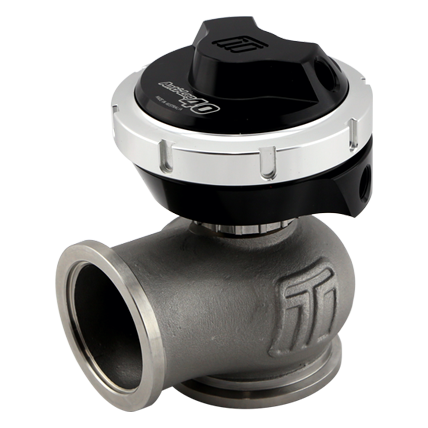 GenV Electronic CompGate40 Anti-Lag Valve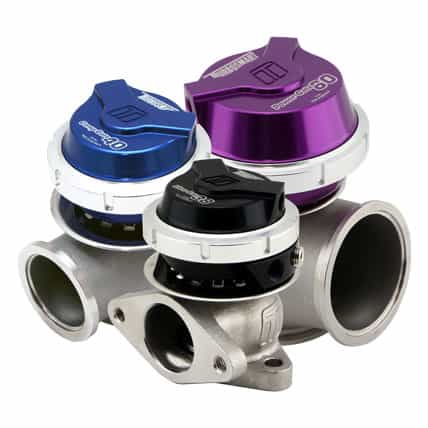 GenV External Wastegate Series