Turbosmart has won Back to back "Best New Product" SEMA Award for our newest release the Gen-V e-WG 60mm Electronic Wastegate in 2019. This comes off the back of our 2018 win for the Universal Kompact EM Blow Off Valve.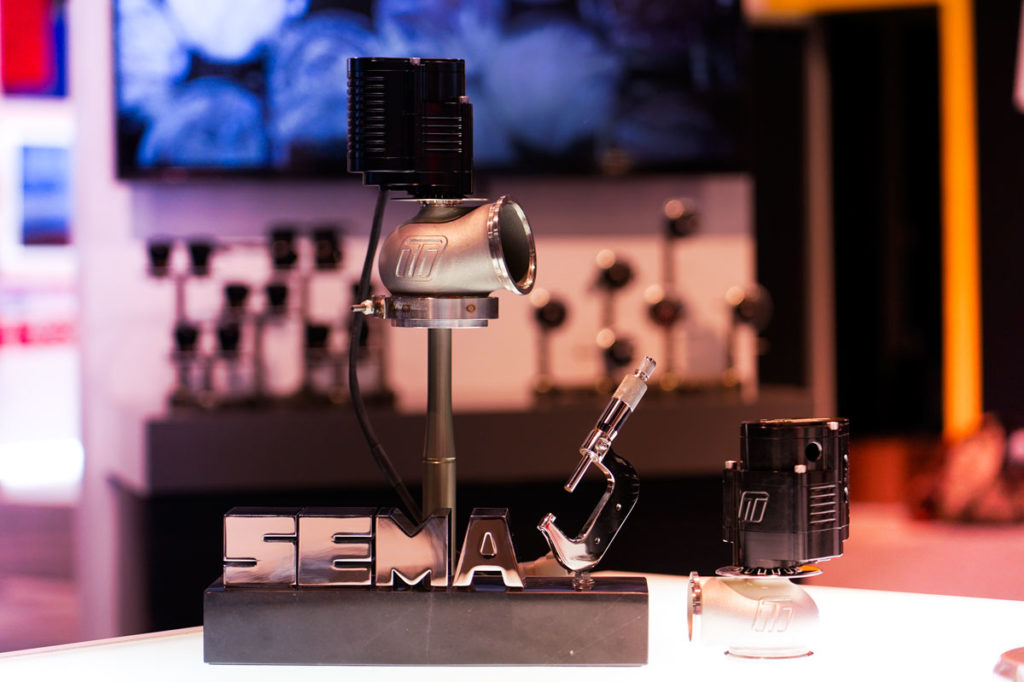 I'm just so excited for my team. This has been a project or pure passion for the guys & it's been a long time in the making! We're proud of what we've achieved here & it just spurs us on to continue innovating & finding new ways to apply technology to our customers needs…' Nic Cooper, TURBOSMART CEO.

 
Awarded at the New Product Awards breakfast which officially opens the show each year, Turbosmart was on hand to collect the award and thank SEMA & official judging team.
Turbosmart's e-WG45 and e-WG60 give you all the flow & interchangeability of Turbosmart's Gen-V range of External wastegates, with the kind of control never seen before, independent of any reference signal, without the need for compressed gas or boost hoses and is fully adjustable from your tuning interface, no need for changing springs: Boost control is completely adjustable from your laptop.