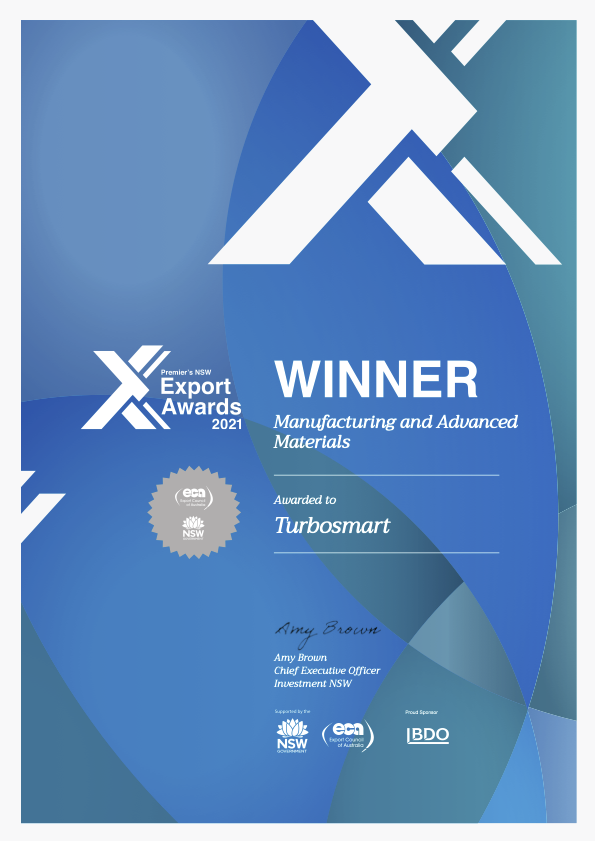 Turbosmart Awarded the Premier's NSW Export Awards for Manufacturing and Advanced Materials
Turbosmart has been awarded the Premier's NSW Export Awards for Manufacturing and Advanced Materials, in a virtual event held on September 24th of 2021.
Turbosmart 's commitment and investments in Australian Manufacturing and Global Exporting have been recognized with the Award for Manufacturing and Advanced Materials at the Premier's Export Awards 2021. CEO Nic Cooper and GM Stewart Mahony were online to celebrate the win and explained the vision for our new European office which we will launch in 2022 off the back of the success of our offices in the USA and UK. Stewart went on to thank everyone involved in the process, the NSW Premier, judges, and of course, Team Turbosmart.
2021 Premier's NSW Export Awards Full Event
Here is a handy self-help guide to helping you with your Turbosmart install and answers to some of the most frequently asked questions we get here. Turbosmart recommends that you get your products fitted and tuned by a qualified technician. If you choose to install the product yourself, ensure you have all the necessary tools and technical knowledge required to perform this task.
Thank you for picking up the latest Turbosmart catalogue. As we look back on 25 fantastic years of innovation and growth, we continue to look towards the future as we release some revolutionary new products that will cement our reputation as innovators and market leaders.
Please contact us here and fill out a quick form so that our team can efficiently help you!
GET YOUR FREE SET OF TURBOSMART INSTRUCTIONS
Turbosmart is thrilled to announce the opening of our fourth global location in Poland, Europe. This new addition to our offices in Australia, the USA and the UK will enable us to improve service and value for customers, dealers and distributors throughout Europe. Our focus is ensuring the stock and support are where you need it & available to you in your timezone!
2021 Premier's NSW Export Awards, Manufacturing and Advanced Materials
This tool was designed to remove the mystery of choosing the right Wastegate, Blow-off Valve and Fuel Pressure Regulator for your project.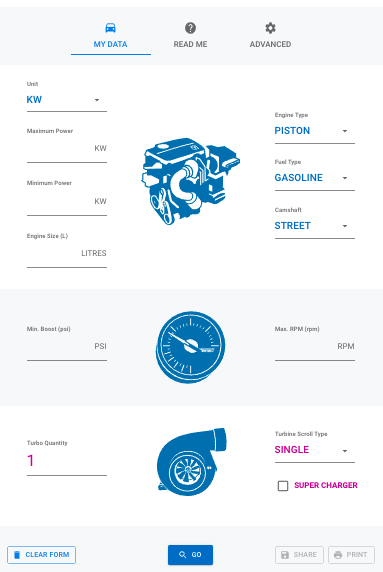 Award-Winning Electronic Wastegates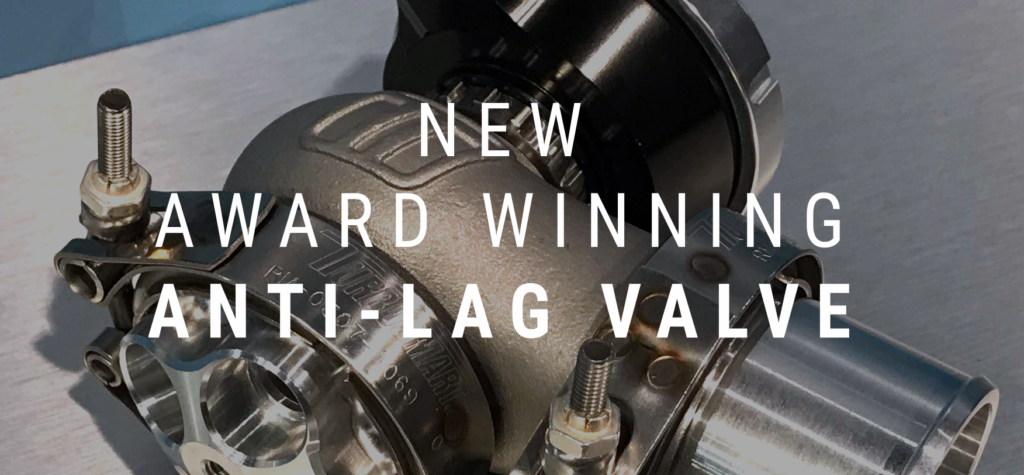 THE NEWLY RELEASED TURBOSMART ANTI-LAG VALVE WAS THE MOST TALKED ABOUT Product AT SEMA 2018 The ALV40 (TS-0552-1402) is designed to bring a typical high-end motorsport
Read More »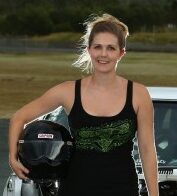 Nikki Hepburn pilots the world's fastest drag radial import.
Read More »
Hailing from Auckland, New Zealand, Kat Benson, a Team Turbosmart ambassador driver, is ripping it up around the race scene.
Read More »