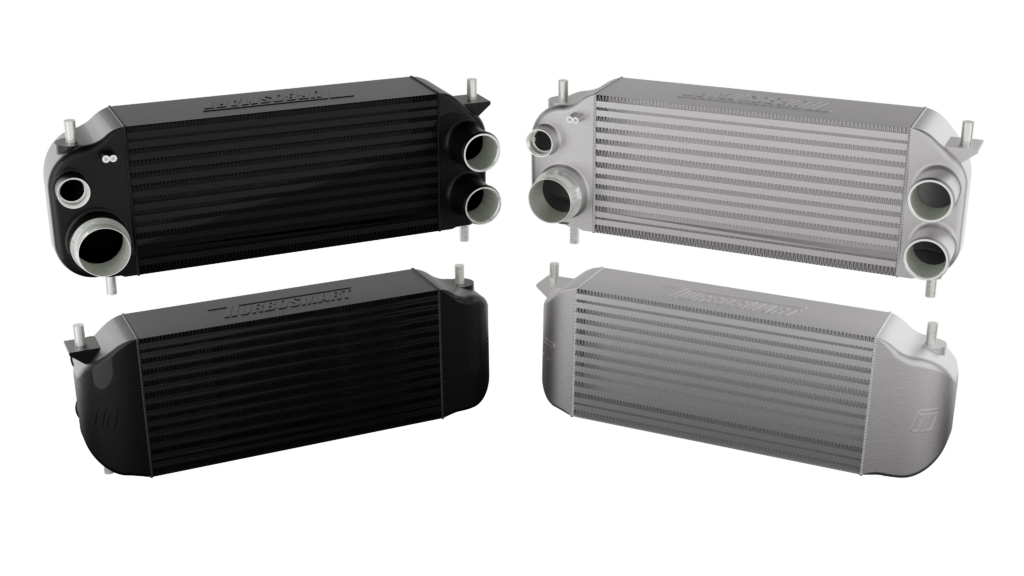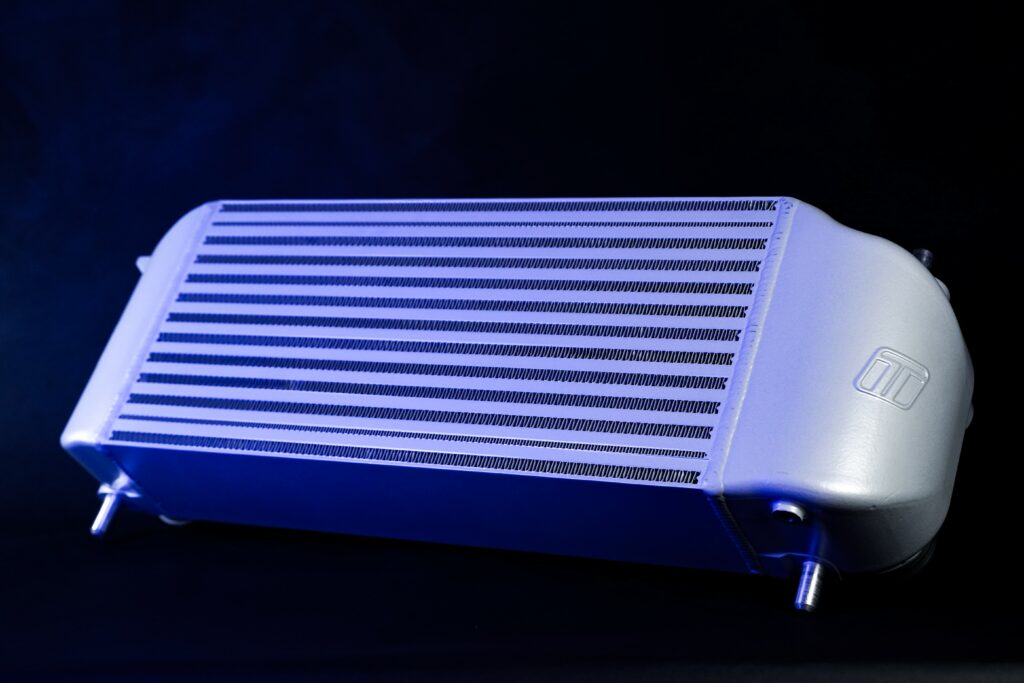 Turbsomart is excited to announce our newest range expansion, Intercoolers!
The very first part number to be released is the Turbosmart Upgrade Intercooler for the Ford F150 EcoBoost V6. The Ford F150, globally, is one of the most popular vehicles sold today, and no better to start developing our very own range of charge-cooler technology then on a vehicle which is near and dear to so many of our customers!
Turbosmart makes Intercoolers?
We do now – The secret is out! Turbosmart has been expanding our range of Turbocharger accessories year by year, and every time we decide to produce something new, you have to know it's because we feel we can do something no one else can! The Turbsomart intercooler range is specifically designed to increase performance on even standard specification vehicles to support the flow and HP requirements of even heavily modified vehicles! We have been researching and developing our cores and design philosophies to ensure our solutions are adapted to the vehicles in a way that makes the most of the platform, optimizing performance while working with factory mounts, charge pipes and available space. We've looked, we've listened – We're making the best performance bolt-on intercoolers you can have and making them with the same innovation,  quality and support you've come to expect from Turbosmart!
Ford F150 needs an intercooler?
It does! The Ford F150 has an intercooler from the factory, but our testing found it suffered from heat soaking. This is where the thermal mass of the intercooler isn't large enough to normalise against the available airflow under normal driving conditions. As such, the ability to reduce air intake terms is heavily compromised.
Based on the core data we observed, a bar and plate core were the way to go. While all solutions were modelled, thermal mass was maximized using a bar and plate design which directly addressed the number one performance-restricting issue. Several Ford F150s in Australia and the USA were disassembled, inspected and 3D scanned. This data was used to design and model the largest possible replacement intercooler into the front of an F150, without any cutting, trimming or fabrication. The model was CFD optimized to meet the required performance criteria, and various iterations were created and real-world validated to ensure our virtual findings could be replicated.
This will be the approach every single intercooler Turbosmart product will undergo. We won't be looking to slap an intercooler core we have into every car we can find. We'll be looking at what the main performance restrictions are, what technology is at our disposal and what combination of performance and compromise is best suited to the job! We want Turbsomart customers to have the most powerful, consistent and longest-lasting upgrades they've ever had. And it starts now!
Turbosmart Performance Intercooler Upgrade Suit Ford F150 EcoBoost 2.7L and 3.5L V6 Petrol
The F150 EcoBoost intercooler upgrade from Turbosmart is a direct bolt-on upgrade for the factory intercooler. Massive increases in surface area and thermal mass, are designed to increase mass-air flow even on standard and mildly modified engines while providing maximum flow and efficiency for highly tuned vehicles. Includes a built maintenance drain for blow-by and condensation.
The CFD design-driven and real-world validated F150 intercooler upgrade has been developed to ensure a direct replacement for the factory unit, including factory locating pin/mount positions and integration with the factory/factory style charge pipes while providing an enormous +80% increase in cooling surface area with the same quality, performance and support you've come to expect from Turbsomart.
Bar and plate charge cooler design

TIG welded, no cutting, no trimming, no fabrication

80% increase in cooling surface area

Maintenance drain for condensation and blow-by

CFD modelled end-tanks for maximally balanced flow

End tanks designed and optimized to support OE mounts

Cast Aluminium, CFD-driven design end tanks

Compatible with OEM shutter shroud

Compatible with OEM ECU calibration

Compatible with OEM and OEM-style charge pipes
Nearly 30 years ago, I embarked on this incredible journey of founding Turbosmart, and as we step into 2024, I've never been more proud of the Turbosmart team. We are on the verge of our most exciting chapter yet, as we unveil a monumental achievement—our new line of cutting-edge Turbochargers. Turbosmart is more than just a business; it's a community of enthusiasts dedicated to constant innovation in our products, support, and service. Thank you for being so supportive, and here's to another year of innovation and achievement with Turbosmart! #Engineered to Win!
Subscribe to Our Newsletter