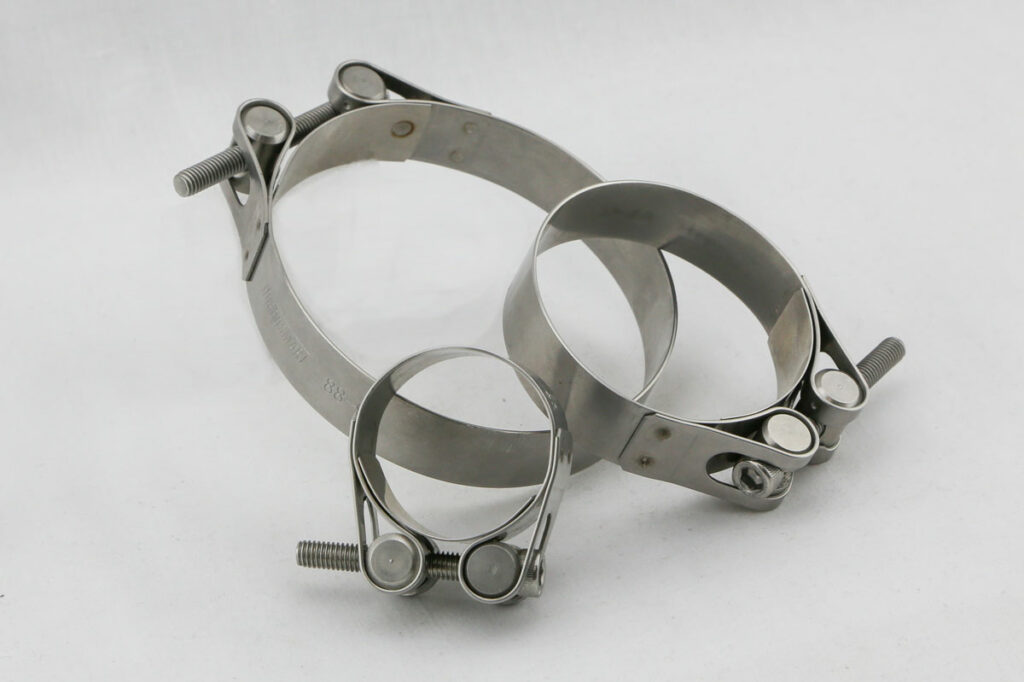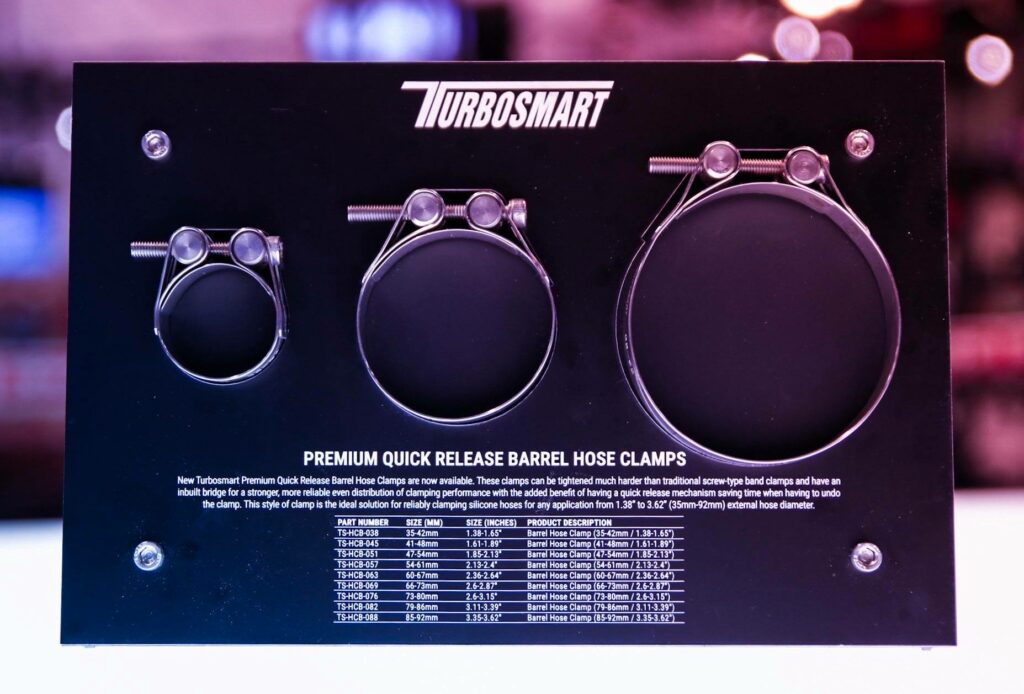 FAQ's
Can Turbosmart Barrel Clamps be used on Intake or charge pipes?
Yes. Turbosmart Barrel Clamps can be used just about anywhere you might need a 'hose clamp' plus some extra, more demanding uses. You can hold silicon or rubber to alloy/aluminium pipe as well as steel
Can Turbosmart Barrel Clamps be used on exhaust systems?
Yes. Turbosmart Barrel Clamps can be used to secure slip joints on exhaust systems made from any material.
Why is there a bridge under the securing bolt? And why is it important?
This is there to eliminate pinching of hoses common with other designs, which can fatigue and eventually damage your valuable engine bay hardware and plumbing. The bridge ensures the hose is kept consistent & true as you load the clamp up. It also provides a more evenly distributed force when loading up the clamp against any surface, improving the join reliability in harsh & demanding environments.
Why Quick Release?
For speed & Ease of use! Installation is easier, removing and refitting them is easier - Less demand on the thread than a traditional design will mean longer service life as well.
Where can I get them?
Wherever Turbosmart products can be found. Turbosmart has its own office in 3 countries (Australia, USA and UK) and Export to a further 50 countries worldwide.