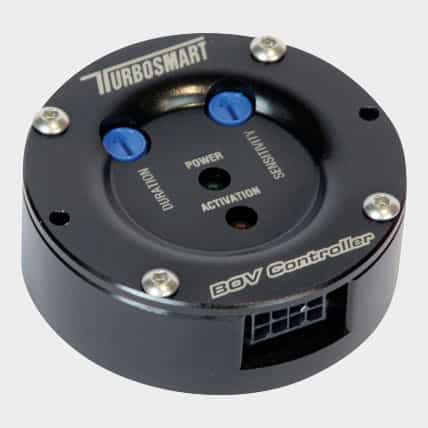 A BOV Controller Solution for Turbo Diesels Controller Kit
The BOV controller is an electronic device that controls the pressure signal to the BOV. It works by detecting a negative voltage change in the throttle position. It then energises a solenoid to vent all of the air out of the BOV cap, causing a pressure differential between the piston of the BOV and the cap, which will vent pressure from the intake system.
Large diesel engines with larger turbochargers can experience compressor surge when coming off the throttle.
The deceleration of the engine can be a restriction on the outlet of the turbocharger, causing compressor surge. This can be disastrous on a turbo system that is producing high amounts of boost.
The BOV Solution for Turbo Diesels
The BOV controller can prevent this build-up of pressure, protecting the turbocharger. This can reduce the number of rebuilds on your turbocharger as well as improve acceleration between gears. Proving to be a great BOV solution for a turbo diesel.
Ideal for diesel engines and petrol engines.
How sensitive the controller is to negative changes in throttle movement.
How long does the solenoid stays open to bleed out the air from the BOV (i.e how long the BOV is open for) The solenoid will reactivate when the BOV controller reads positive throttle movement to close the BOV and pressurize the intake system.
Keeps the solenoid energized. This can be used as a boost limiting function as the BOV will bleed air out lowering the boost levels entering the engine.
Disables the BOV controller and returns the intake system to its factory setting.
Included in the BOV Controller Kit:
BOV Controller
Specific Race Port BOV
Wiring loom
Solenoid and bracket
Reinforced pressure tubing
Hose clamps and mounting hardware
Here is a handy self-help guide to helping you with your Turbosmart install and answers to some of the most frequently asked questions we get here. Turbosmart recommends that you get your products fitted and tuned by a qualified technician. If you choose to fit and set the product up yourself, ensure you have all the necessary tools and technical knowledge required to perform this task.
Thank you for picking up the latest Turbosmart catalogue. As we look back on 22 fantastic years of innovation and growth, we continue to look towards the future, as we release some revolutionary new products that will cement our reputation as an innovator and market leader.
Please contact us here and fill out a quick form so that our team can help you in an efficient way!
The last few years have been a little wild for everyone, and we're not immune - but we have managed to expand our product range and manufacturing and distribution footprint. We've continued to innovate and keep our team and their families safe in uncertain times. Turbosmart products are all manufactured in-house in our Sydney, Australia, Head Office. We've been able to support our customers throughout these challenging times seamlessly. Despite the challenges of distance, we always continued to keep the demands and expectations of our customers our top priority, making sure our solutions are in stock and well supported where and when our customers need them!
Turbosmart Diesel BOV System
Turbosmart offers a performance solution for all turbo-diesel engines and high boost petrol applications.
Please, Share Post Here!!!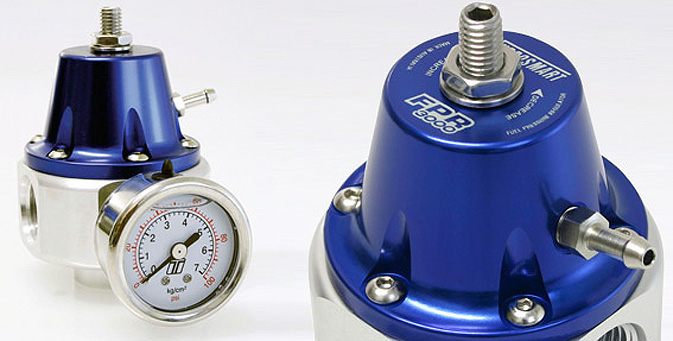 A fuel pressure regulator (FPR) is a device that controls the pressure of fuel supplied to the fuel injectors on an engine.
Read More »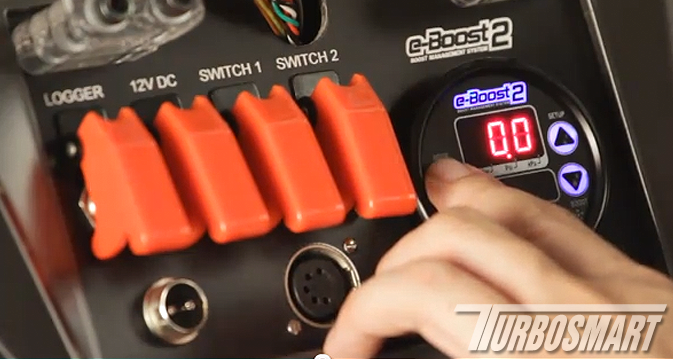 Despite being a state-of-the-art electronic device, an e-Boost2 is relatively easy to set up. 
Read More »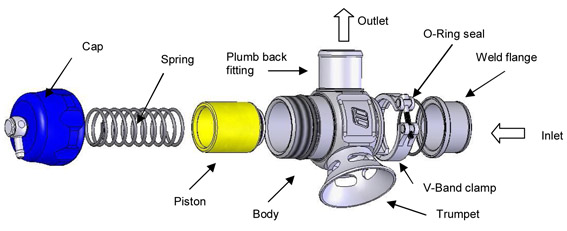 A Turbosmart BOV or BPV are designed and engineered to improve the performance of your turbocharger system and NOT damage your engine. 
Read More »