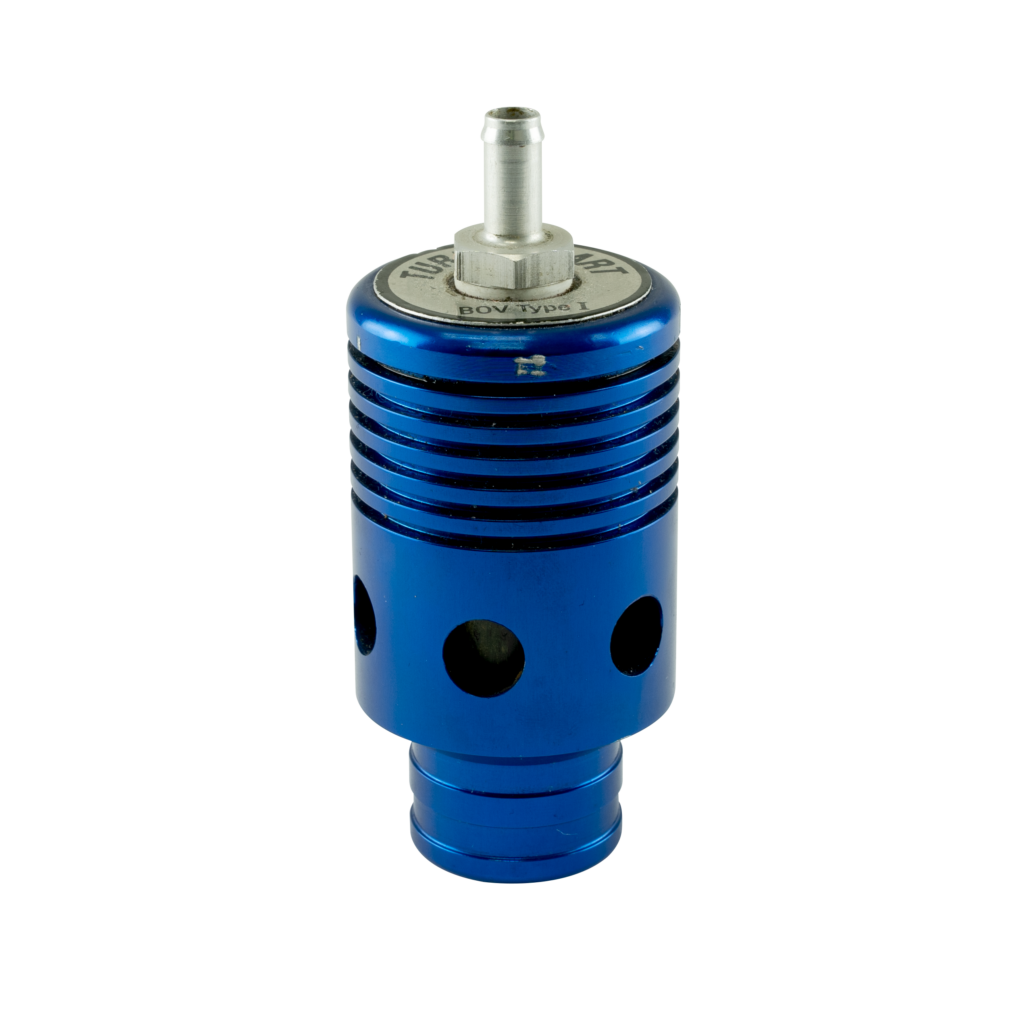 It all started back in Sydney, Australia, when a young Nic Cooper was unhappy with the performance of his modified street car – Don't we all want more? Armed with a trusty old hand-operated lathe in his parent's shed, Nic soon turned out his first Blow-off Valve – A valve that would historically come to be known as Type 1.
With the Type 1 Blow-off Valve being installed and tested, Nic was already looking for his next challenge. He understood how boost control worked having played with his Turbocharged Rotary but he wanted to be able to increase the boost with precision. Expensive engine rebuilds weren't part of the plan so power with control was in order: The Boost Tee was born. Nic was able to screw together a device that could accurately increase boost by 'lying to the actuator' and tricking it into making more boost. This bleed-off of the reference signal would become the industry standard for controlling boost within a few short years.
Realising other enthusiasts out there wanted more from their turbocharged cars, Nic registered the name Turbosmart, and with just these two products, Turbosmart was born!
The Type 2 Blow-off Valve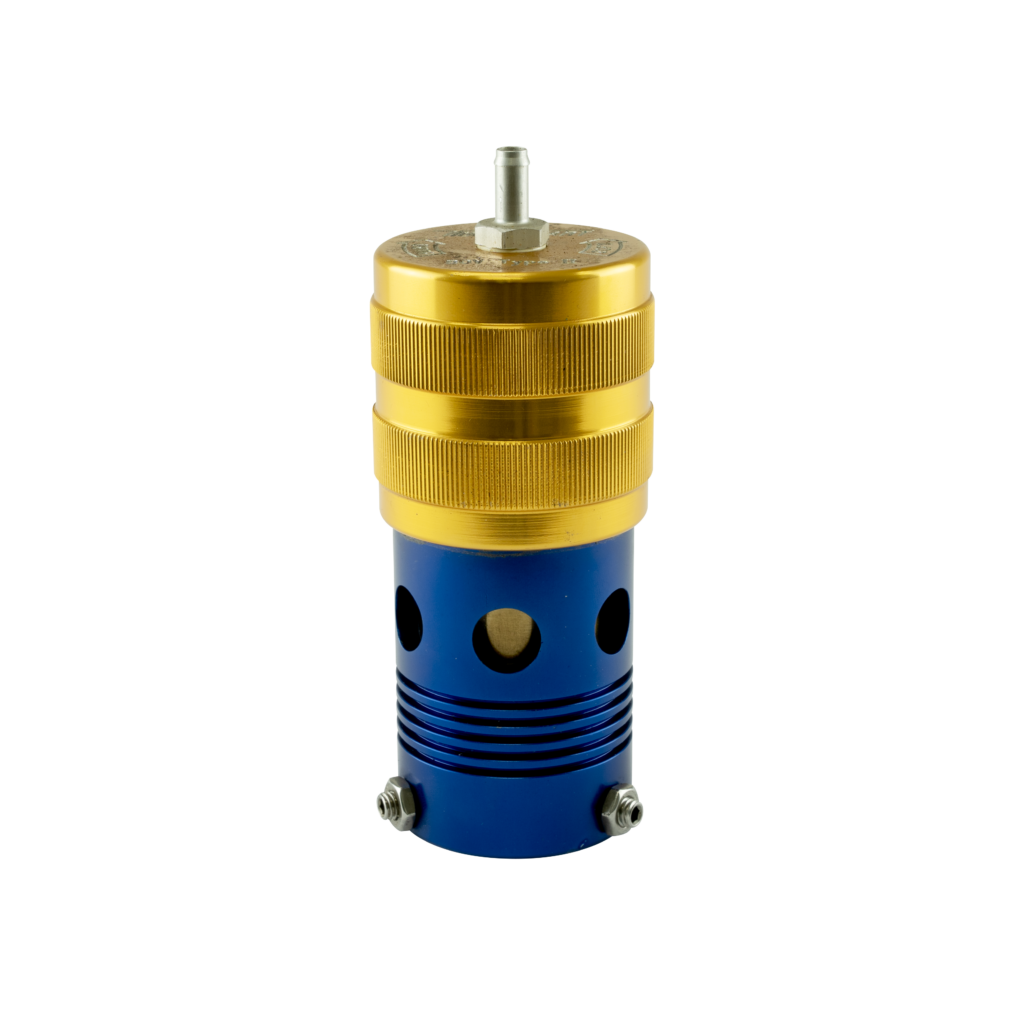 The Type 2 Blow-off Valve put Turbosmart on the map, which was higher flowing, reliable and affordable, and easy to use and install. Now Turbosmart customers could make all the boost they wanted and keep it! The key to a great BOV isn't the noise it makes, although it can sound pretty good! The key is to handle as much boost as you can throw at it & be able to vent fast, close fast and get on with holding in all that boost as quickly as possible. The response has always been the driving force here, leading to hundreds of valves since Turbosmart has taken advantage of new technology, materials, computer-aided modelling and innovative ideas that have been part of countless world records, awards and patents.
Manufacturing is all in Australia with a focus on performance, quality and reliability.  The Turbosmart ethos is Engineered to Win and every part of the team is engaged with this. It's with this enthusiasm Turbosmart continues to develop new ideas, products, solutions and strategies to drive our industry and partners in motorsport forward! Some of the Turbosmart team have been with the Nic and the business for over 20 years, now with staff and offices in the USA, UK and Europe.
Turbosmart is a business of enthusiasts, for enthusiasts
Over 50 people passionately work on the Turbosmart business globally alongside Nic, with a catalogue of over 1000 products – many of them patented, innovative and award-winning. Nic is still a car guy and enthusiast at heart. A Classic Mazda RX2, Toyota HJ47 LandCruiser, a Cummins Powered Dodge Ram and Audi RS6 aptly named 'Full Send' currently fill his need for car-love (Not to mention his Time Attack Turbosmart RX7), while the staff car parks globally look like 'cars & coffee' events! Turbosmart is a business of enthusiasts, for enthusiasts. 
There is more to this story that began in 1997, so stay tuned for more as we dig up old photos, stories and info collected from Building Boost Since 1997!
Here is a handy self-help guide to helping you with your Turbosmart install and answers to some of the most frequently asked questions we get here. Turbosmart recommends that you get your products fitted and tuned by a qualified technician. If you choose to install the product yourself, ensure you have all the necessary tools and technical knowledge to perform this task.
Thank you for picking up the latest Turbosmart catalogue. As we look back on 25 fantastic years of innovation and growth, we continue to look towards the future as we release some revolutionary new products that will cement our reputation as innovators and market leaders.
Please contact us here and fill out a quick form so that our team can efficiently help you!
Custom setup and need advice?
Try our Product Advisor! This tool is designed to help you choose the right product for your project & help you choose the right Wastegate, Blow off Valve and fuel Pressure Regulator.
Find products to suit your car
Contact Turbosmart to see if we have products to suit your car on the way or other solutions to help! If you have a new car we don't cover, you can also request a new product.
Turbosmart is thrilled to announce the opening of our fourth global location in Poland, Europe. This new addition to our offices in Australia, the USA and the UK will enable us to improve service and value for customers, dealers and distributors throughout Europe. Our focus is ensuring the stock and support are where you need it & available to you in your timezone!
Building Boost Since 1997
Subscribe to Our Newsletter