Turbosmart is excited to announce the latest addition to our range, the GenV Raceport Plumb Back
Turbosmart is excited to announce the latest addition to our range, the Raceport Plumback. A Recirculating Motorsport Proven Valve with market-leading response, flow, weight, and size. The Raceport Plumback features an all-new body incorporating a modular recirculating port while benefiting from the proven reliability and advanced options for the GenV Raceport Series!
Join the winners circle now
Join the winners circle now with the all-new GenV RacePort Plumb Back blow-off valve and know you're in good hands with a product that has become a household name due to its reliability, performance, and small footprint for over 15 years!
RacePort: The story so far…
First released at SEMA in 2007 and receiving several redesigns and upgrades since, including moving to our unique locking collar design and improvements in flow and weight when upgraded in line with our GenV architecture overhaul, the RacePort is a proven performer with heritage that continues to get better with age!
The RacePort Series of blow off valves are famous for being amazingly high-flowing, small, and lightweight blow off valves for turbocharged and supercharged engines. RacePort valves are diaphragm operated for superfast response and feature Turbosmart's unique boost-balance technology, which means the more boost you feed them, the better they seal – simple as that!
The RacePort valves have been optimised over time for maximal flow and longevity. This has led to the RacePort GenV valve providing the highest levels of durability in even the most demanding environments while maintaining a simple install in the smallest and lightest package available. Advanced options such as hall-effect position sensors and a clockable cap make for convenient routing of reference hoses in even the tightest engine bays.
CFD Driven & Real World Validated Design
Flowing over 330 CFM, the RacePort is the highest flowing 50mm / 2.0" blow-off valve on the market which means it can vent the volume of air you need, faster than any other.
Diaphragm Operated and Positive Sealing Valve Seat
Diaphragm actuation means lower sprung mass and a lighter spring combination for unparalleled valve response. The positive sealing valve means the instant the valve has touched the seat; you're building boost and back in the game.
Turbosmart uses a unique boost-balance principle designed into all of our blow-off valve and diverter valves, which means the more boost you feed your Turbosmart valve, the better it seals. Unlike alternative designs where you need different springs for different boost levels, the spring in a Turbosmart valve is designed to respond to pressure differential such as vacuum under idle and deceleration conditions.
Utilising the same backbone as Turbosmart's award-winning GenV Wastegate range means the GenV RacePort series of blow-off valves benefit from the same industry-leading features as the external wastegate range. One of these benefits is the ability to include a hall effect valve position sensor on the top of the valve. Turbosmart's HE sensor upgrade features a blind hole in the cap for zero leak operation. It uses a non-contact hall effect sensor which, unlike many valves on the market, cannot leak and provides greater data resolution! You also benefit from a top cap that can be rotated to any angle for the most suitable routing of your reference hoses via our Twin 1/8 NPT Port, GenV Cap.
RacePort Plumb Back: Recirculation at its finest
The New GenV Plumb Back RacePort blow-off valve is a heavy-duty recirculating and plumb back diverter valve/dump valve that builds on the technology and advances that came before it and add the ability to recirculate air rather than vent to the atmosphere. We've kept the weight low, the flow high, and the feature menu full to ensure an option to suit your needs; all this is packaged in a sleek sleeper series RacePort body which will suit any low-profile engine bay requiring a diverter and bypass valve. Capable of huge flow and low on compromises, the RacePort Plumb Back valve is the perfect solution for your high horsepower plumb back blow-off valve needs!
38mm Recirculation Fitting

Billet 6000 Series Aluminum Construction

Quick Release Aluminum V-Band Clamp

2.0" / 50mm Inlet

Mil Spec Hard Anodize Valve Guide and Stem

Turbosmart Unique Locking Collar Ring

Hi-Temp Silicone Nomex Diaphragm

Boost-Balance Technology

Positive Sealing Valve Seat

Twin 1/8" NPT Reference Ports

Optional Valve Position Sensor Upgrade
Here is a handy self-help guide to helping you with your Turbosmart install and answers to some of the most frequently asked questions we get here. Turbosmart recommends that you get your products fitted and tuned by a qualified technician. If you choose to install the product yourself, ensure you have all the necessary tools and technical knowledge to perform this task.
Thank you for picking up the latest Turbosmart catalogue. As we look back on 25 fantastic years of innovation and growth, we continue to look towards the future as we release some revolutionary new products that will cement our reputation as innovators and market leaders.
Please contact us here and fill out a quick form so that our team can efficiently help you!
Find products to suit your car
Contact Turbosmart to see if we have products to suit your car on the way or other solutions to help! If you have a new car we don't cover, you can also request a new product.
Custom setup and need advice?
Try our Product Advisor! This tool is designed to help you choose the right product for your project & help you choose the right Wastegate, Blow off Valve and fuel Pressure Regulator.
Turbosmart is thrilled to announce the opening of our fourth global location in Poland, Europe. This new addition to our offices in Australia, the USA and the UK will enable us to improve service and value for customers, dealers and distributors throughout Europe. Our focus is ensuring the stock and support are where you need it & available to you in your timezone!
The Kompact Series is designed to focus on quality materials, design, and integration. The Kompact range by Turbosmart gives vehicles the high-performance edge in boost-handling capacity, reliability & response. With bullet-proof, billet construction, the Kompact series is a direct replacement & Upgrade for OEM parts.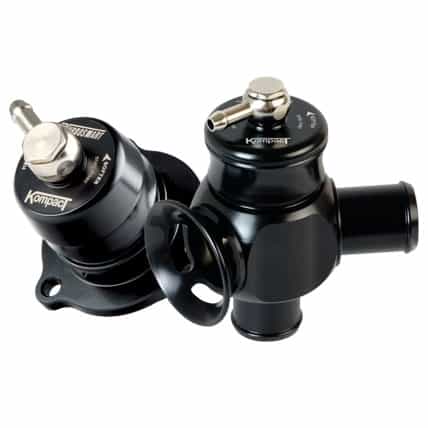 Subscribe to Our Newsletter