Turbosmart 2023 SEMA Finalists
Turbsomart is extremely humbled to be announced as a finalist for the 2023 SEMA Manufacturer of the Year. To be even nominated and considered for this award is something that the entire team at Turbosmart are so proud and excited about. As an Australian company, to be considered amongst our peers on the global stage like this is an enormous honour!
We thought we would take this time in the countdown to the SEMA Show 2023 to pause and reflect on the Hall of Famers, the manufacturers that have stood on the stage after being measured by their peers and considered: SEMA Manufacturer of the Year!
SEMA Hall of Fame: Manufacturers of the Year
Baja Designs Inc: The Scientists of Lighting
In 1992, Baja Designs was founded in San Diego, California, with a passion and thirst for off-ht-out by professional race teams to develop and aim their vehicle lighting.
LED lights were the next natural evolution of lighting, and BD was the first company to develop a forward-projecting LED light bar introduced and raced in the 2005 Baja 1000. That original LED light bar has evolved into a line of the market's highest-performing and race-winning LED lights.
Revolutionizing industry-leading lights is not just a job at BD, but a lifelong passion for owners and employees.  The BD product line is dedicated to being BRIGHTER, BOLDER, and BETTER, which is why we truly are "The Scientists of Lighting".road. Performance-driven and race-proven – Baja Designs engineers and manufacturers use only today's best components. Since the beginning, we have engineered revolutionary ways to stay at the forefront of motorcycle and automotive lighting.
The first product developed was a Dual Sport kit that made pure off-road motorcycles minimally street-legal. Our intimate knowledge of motorcycle electrical capabilities eventually led us to engineer the first HID motorcycle race light.  Founder and Lead engineer Alan Roach, an avid Baja 1000 motorcycle racer, was able to fine-tune a motorcycle's limited light optics to maximize rider comfort, speed, and safety. As a result, BD lights has won every professional and amateur motorcycle and ATV Baja 1000 class for over 15 years.
The next evolution began as our engineers and racers advanced to truck and buggy racing.  The engineers quickly adapted their race-winning HID motorcycle lights to their new race vehicles.  With amazing speed, BD HID lights were adopted by the vehicle race community and could be found on most Baja 1000 winning vehicles.  In the process, BD engineers became well known as "The Scientists of Lighting" and were soug
Oracle Lighting: The Standard for Innovation
Since 1999 ORACLE Lighting has set the standard for innovation in the automotive lighting industry. Built upon their passion for being the best and staying at the cutting edge of design and technology, our philosophy is this: in today's world of fly-by-night vendors, we think it is important to partner with businesses that you can trust to be there for you today, tomorrow, and for years to come.

Since we specialize in lighting (and only lighting), our staff efficiently executes a seamless product lifecycle from design, to launch, to support, and our outstanding and easy-to-use warranty backs our satisfaction guarantee. We pride ourselves on going the extra mile for our customers.

Located just outside New Orleans, Oracle Lighting has received accolades from numerous organizations for its business practices. It was recently awarded SEMA's Manufacturer of the Year in 2021 and the SEMA YEN Vanguard Award in 2021 for outstanding contribution to the automotive industry. The company was also listed on the Inc500 list of the Fastest Growing Businesses in the USA for nine years consecutively, winning the 2012 Bronze Stevie Award for Consumer Products Company of the Year, and being named The Small Business Administration's Exporter of the Year and a Small Business Champion by the U.S. Senate Small Business and Entrepreneurship Committee.
In 2012, Oracle Lighting was named the Jefferson Parish Small Business of the Year by JEDCO. New Orleans City Business Magazine named Oracle Lighting a Top Private Company in the Greater New Orleans Area and the #1 Fastest Growing Company in 2022.
Redline Detection: Diagnostic Leak Detection
Redline Detection is the proud manufacturer of the world's best-selling diagnostic leak detection equipment and the recognized industry leader. 
Our professional-grade products have changed the world of aftermarket diagnostics, and our equipment is mandated essential in 160 countries.
From the world's leading OEMs to individual technicians, Redline Detection has built a global fan base for its professional-grade diagnostic solutions.
Business Values at Redline include Innovation, Superior craftsmanship and Outstanding customer support. It's no wonder that SEMA considers them among the chosen few to take the stand for the Manufacturer of the year award!
Hunter Engineering Company: 75 YEars of investing in American Ingenuity & craftsmanship
Hunter Engineering Company owes its beginnings to a discharged automobile battery. Lee Hunter Jr., a 23-year-old St. Louis architecture student, found himself frequently confronted with car battery failure in his Packard convertible.
When experts said it couldn't be done, Lee Hunter invented a quick charge of automobile batteries. He then built a highly successful company to manufacture and sell his other inventions that would soon revolutionize the automotive service industry.
Today, Hunter Engineering Company designs manufactures and sells a wide range of auto service equipment for a global market. Hunter products include PC- and Windows®-based wheel alignment systems, computerized wheel balancers, versatile tire changers, on- and off-car brake lathes, feature-packed vehicle lifts and money-saving inspection equipment.
Magnaflow: Quality. Power. Sound
MagnaFlow started as a natural extension of Car Sound Exhaust, the parent company of MagnaFlow. Car Sound Exhaust specializes in superior catalytic converter and performance exhaust technology and has been doing so for the past 35+ years, earning its reputation as an international market leader. In addition to the MagnaFlow brand, Car Sound Exhaust also represents Rumble and BRExhaust, further cementing the company as an industry leader in all areas of replacement and performance exhaust.
As a market leader, MagnaFlow uses the best available components and the latest technology to ensure the highest levels of performance and longevity. Product offerings range from direct-fit catalytic converters and full-performance stainless exhaust systems to universal mufflers and builder's kits which can be used to fabricate an exhaust for any application. As an ISO-9001-certified company, MagnaFlow stands behind its ability to perform and backs it up with a lifetime warranty.
Since founding the company in 1981, one thing has always been consistent: automotive enthusiasts always want more MagnaFlow. With a massive research & development environment, MagnaFlow utilizes market-leading technology and is home to several in-ground dynamometers, multiple flow benches, and a host of highly sensitive sound testing equipment to ensure that every new part passes stringent quality and performance standards before being approved for manufacturing. If it doesn't produce power, we don't make it.
MagnaFlow is driven to provide you with the best sound possible. Each muffler is designed to have a highly efficient straight-through design with a perforated stainless steel core, mesh wrap and acoustical fibre fill packed tightly to deliver the legendarily smooth, deep tone that MagnaFlow is known for without any sound degradation.
For decades, WeatherTech has led the way in supporting American workers. We design, engineer and manufacture right here in the USA. We use the best materials, leverage leading-edge technologies, and hire skilled labourers to create world-class products. These principles have always been important to us; now, they're more critical than ever. 
The Bolingbrook Product Development Center is where great ideas take shape. Our product development engineers utilize the most sophisticated tools for data capture and reverse engineering complex vehicle geometry such as floor surfaces, cargo areas, window openings or fenders. Ultimately, R&D, Engineering, Product Design, Tool Manufacture and Marketing combine to create the finest Automotive Accessories available, from Concept to Consumer!
It takes precision and high-calibre talent to deliver the best products. To do this, our industrial designers, tool design team and manufacturing staff utilize advanced, fully integrated Computer Aided Design (CAD) and Computer Aided Manufacture (CAM) software platforms. Solid modelling creates a virtual 3D representation of components for part design and analysis. We also use free-form surface modelling in which surfaces are defined, trimmed and merged to make a solid, essentially designing a product and proving its feasibility on the computer.
Our customers are our number one priority. This is exactly why we own and operate our customer service centre in Bolingbrook, Illinois. Staffed with highly trained sales specialists, we strive to exceed our customer's expectations at every opportunity. We believe in providing our customers with a world-class level of service, which is just one of the reasons our products include a Lifetime Limited Warranty. When you purchase a WeatherTech product, you can enjoy peace of mind knowing that we will do whatever we can to ensure our customers are happy for a lifetime.
Turbosmart's Previous Awards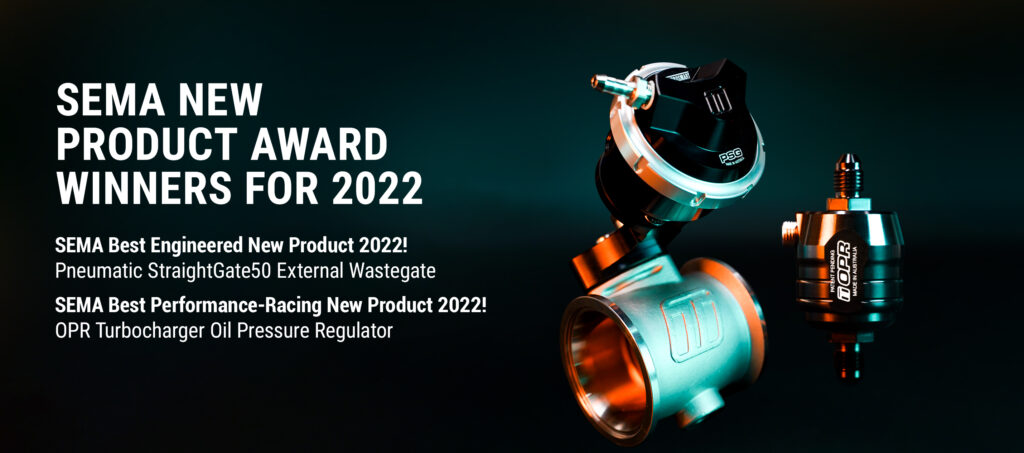 GOOD LUCK TO THE OTHER FINALISTS
While we are simply excited and honored to be considered a finalist, we will most certainly be at the Awards to encourage and applaud the manufacturer who is awarded on the day! Best Of luck to both Dee Zee Inc and QA1! We know what enormous effort it takes as a business to be even considered for this, so congratulations to whoever gets named on the day!
DeeZee, Inc: The Quality Truck Accessory People.
Dee Zee's products sustain the worker, the weekender, and everything else. Our extensive product lines are built with you in mind. We recognize your need for durable, functional, and stylish products to keep up with your hectic pace. Dee Zee's classic styles are intertwined with the newest modern looks to satisfy your needs explicitly.
Dee Zee has been a staple brand in the truck accessory market since 1977. We are trusted to support the biggest names in the auto industry as their Original Equipment Manufacturer (OEM) on various products. You may see a Dee Zee finished product underneath a Chrysler, Ford, GM, Honda, Nissan, Subaru, or Toyota logo. Our proven manufacturing techniques have carried over to our consumer market accessories you see flooding websites, catalogues and local retail stores.
QA1: High Performance Suspension & Driveline
From bolt-on products that get you behind the wheel faster, to experienced technicians available to help increase your 60' times or handle curves confidently, everything we do is designed to get you out on the road.
Whether your goal is a Saturday night sprint across the checkered flag or a slow, easy cruise down the main street, QA1 has the suspension and driveline products you need for the desired experience.
No matter what you drive, we want you to #goDRIVEit!
Here is a handy self-help guide to helping you with your Turbosmart install and answers to some of the most frequently asked questions we get here. Turbosmart recommends that you get your products fitted and tuned by a qualified technician. If you choose to install the product yourself, ensure you have all the necessary tools and technical knowledge to perform this task.
Thank you for picking up the latest Turbosmart catalogue. As we look back on 25 fantastic years of innovation and growth, we continue to look towards the future as we release some revolutionary new products that will cement our reputation as innovators and market leaders.
Please contact us here and fill out a quick form so that our team can efficiently help you!
Custom setup and need advice?
Try our Product Advisor! This tool is designed to help you choose the right product for your project & help you choose the right Wastegate, Blow off Valve and fuel Pressure Regulator.
Find products to suit your car
Contact Turbosmart to see if we have products to suit your car on the way or other solutions to help! If you have a new car we don't cover, you can also request a new product.
Nearly 30 years ago, I embarked on this incredible journey of founding Turbosmart, and as we step into 2024, I've never been more proud of the Turbosmart team. We are on the verge of our most exciting chapter yet, as we unveil a monumental achievement—our new line of cutting-edge Turbochargers. Turbosmart is more than just a business; it's a community of enthusiasts dedicated to constant innovation in our products, support, and service. Thank you for being so supportive, and here's to another year of innovation and achievement with Turbosmart! #Engineered to Win!
Building Boost Since 1997
Subscribe to Our Newsletter