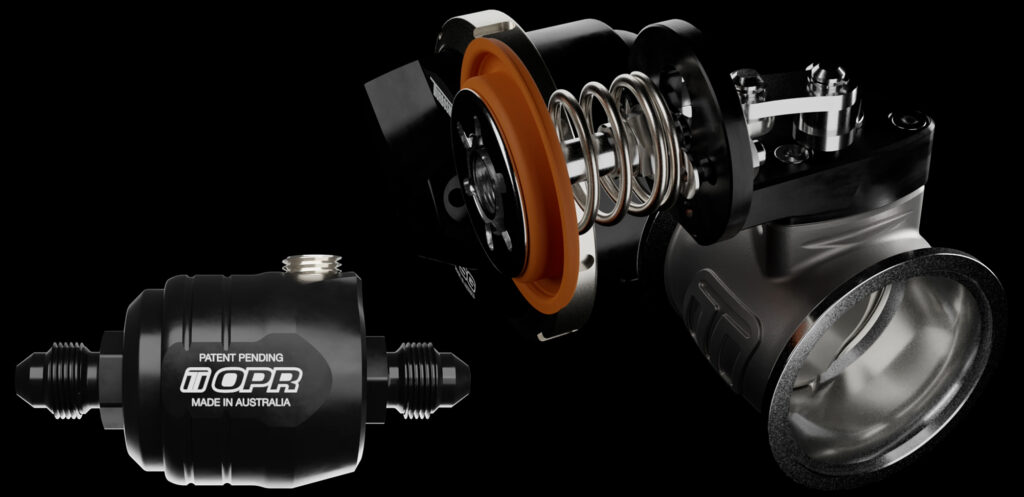 Two years in a row, Turbosmart is proudly taking home another two SEMA New Product Awards for 2022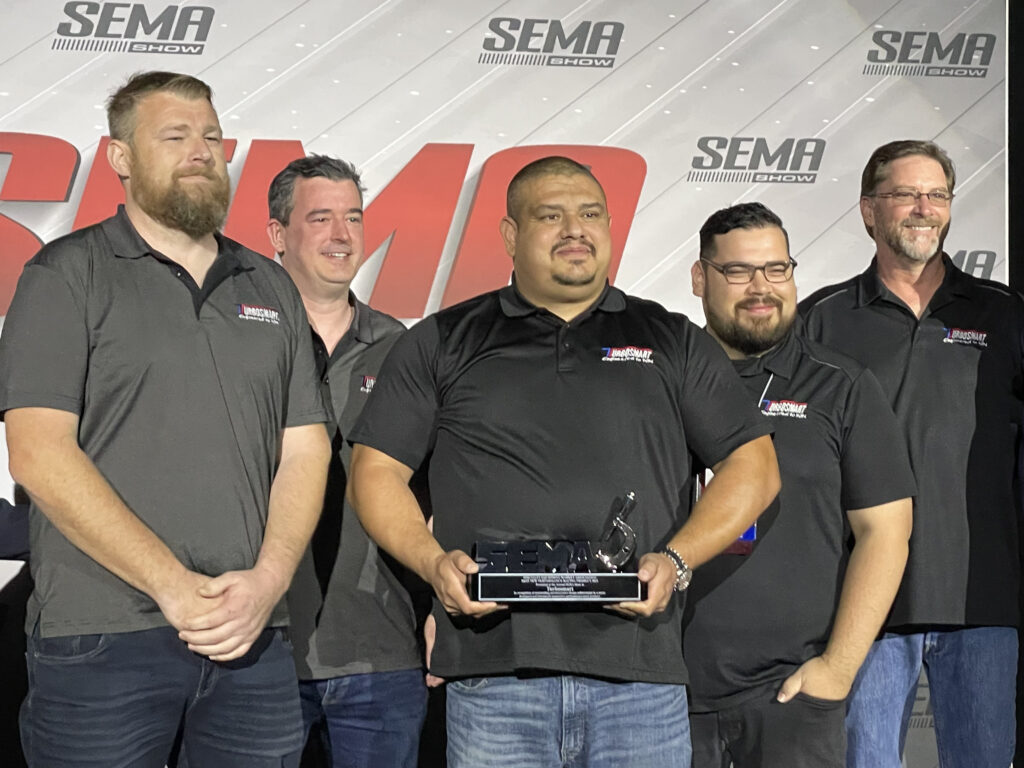 Taking top honours for Best Engineered New Product and Best Performance-Race Product for 2022, Team Turbosmart was in attendance at the SEMA Awards Breakfast which is both the official launch of the show each year and a ceremony for the new product Showcase Awards.
The All New Turbosmart OPR Turbocharger Oil Pressure Regulator was announced as the Winner of the Best Performance-Racing Product. In contrast, the Pneumatic StraightGate50 External Wastegate was announced as the Winner of the SEMA Best Engineered Product for 2022!
Turbosmart is no stranger to the winner's circle at SEMA having won the exact same two awards at SEMA 21 for the (then) Brand New Electronic StraightGate50! Turbosmart adds these trophies to their collection with SEMA New Product Awards for the Electronic PowerGate60 External Wastegate in 2019 for Best Performance-Race and back in 2018 where the run began with The Best Performance-Street New Product Award for the Kompact EM Diverter Valve Range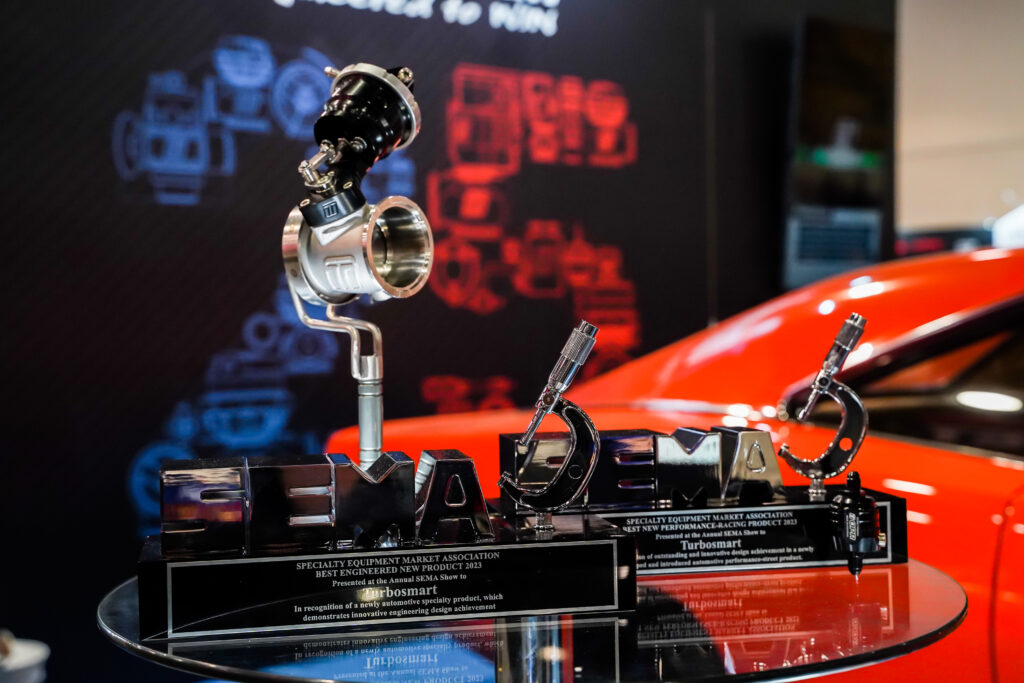 Winner of the 2022 SEMA Best Performance-Racing Product!
Turbosmart's ALL NEW from 2022 OPR V2 Turbocharger Oil Pressure Regulator provides rock-solid oil pressure for your turbocharger from a simple, inline return-less regulator and includes a built-in 44 Micron Stainless Steel Mesh Oil Filter.
The Turbosmart OPR V2 is a World First Return-Less Regulator that achieves target oil pressure through Turbosmart's Patent Pending flow control strategy to deliver a laminar oil flow to your turbocharger, no matter the base engine oil pressure or temperature. Suitable for all known engine oils, the OPR V2 from Turbosmart will down-regulate any oil pressure to ensure the critical balances inside your turbocharger (Exhaust Drive, Back & Charge Pressures) aren't compromised by over-pressurised engine oil causing consumption of oil and smoking.
Winner of the 2022 SEMA Best Engineered New Product!
Pneumatically Actuated Zero-Offset and self-balancing butterfly style external wastegate, available with Boost-Based & Vacuum-Based Actuators for unlimited control options, The Highest Flowing Wastegate in the world, now features an unparalleled tuning window capable of 5 X Base spring pressure. The StraightGtate50 design is CFD Driven and Validated to 1300 Deg C / 1800 Deg F and features a clock-able billet actuator and bracket.
The StraightGate50 sits on V-Band mounts and can be rotated 360 degrees on the flange.
Here is a handy self-help guide to helping you with your Turbosmart install and answers to some of the most frequently asked questions we get here. Turbosmart recommends that you get your products fitted and tuned by a qualified technician. If you choose to install the product yourself, ensure you have all the necessary tools and technical knowledge to perform this task.
Thank you for picking up the latest Turbosmart catalogue. As we look back on 25 fantastic years of innovation and growth, we continue to look towards the future as we release some revolutionary new products that will cement our reputation as innovators and market leaders.
Please contact us here and fill out a quick form so that our team can efficiently help you!
Find products to suit your car
Contact Turbosmart to see if we have products to suit your car on the way or other solutions to help! If you have a new car we don't cover, you can also request a new product.
Custom setup and need advice?
Try our Product Advisor! This tool is designed to help you choose the right product for your project & help you choose the right Wastegate, Blow off Valve and fuel Pressure Regulator.
Turbosmart is thrilled to announce the opening of our fourth global location in Poland, Europe. This new addition to our offices in Australia, the USA and the UK will enable us to improve service and value for customers, dealers and distributors throughout Europe. Our focus is ensuring the stock and support are where you need it & available to you in your timezone!
2x Sema Award Winning Product 2021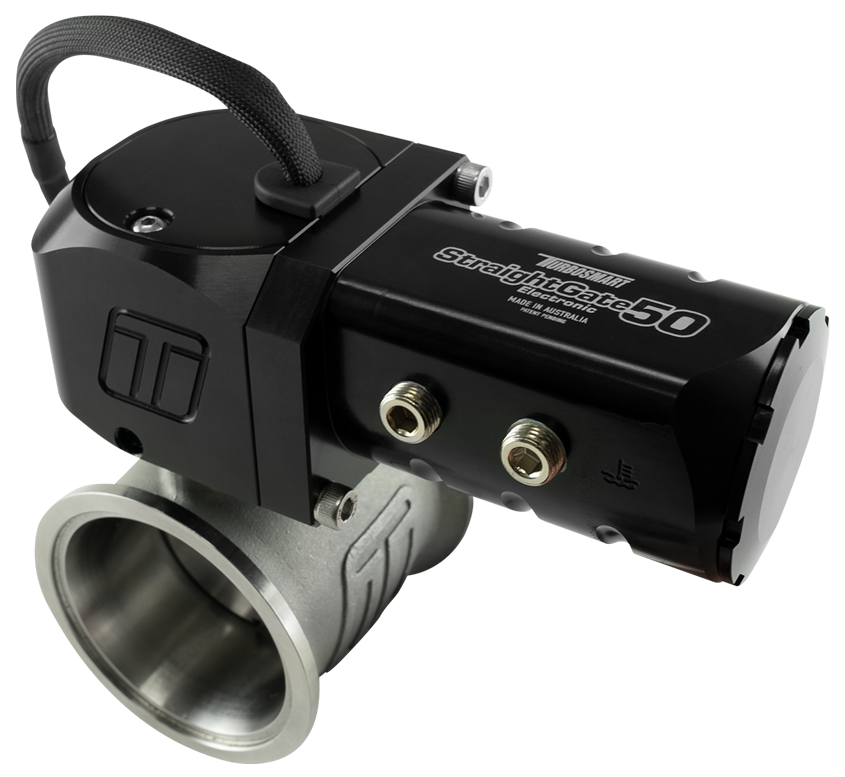 StraightGate50 by Turbosmart | Electronic Butterfly Valve Wastegate!