NEW PRODUCTS: StraightGate Range Expands!
Turbosmart is super excited to announce the expansion of the StraightGate range to include the all-new for 2023, StraightGate76 and StraightGate40. Available in Electronically actuated for unlimited boost control options, the new 76mm and 40mm versions join the award-winning and proven StraightGate50 in the lineup to offer more tailored solutions to suit your needs!
The StraightGate76 is next level
The StraightGate76 is next level and takes the title of the world's highest flowing wastegate, which the StraightGate50 has comfortably held since its release in 2021. The StraightGate76 isn't just a little higher flowing; we're talking near-enough, double! How does 723.7 CFM / 20.49m3 per minute flow sound? The zero-offset self-balancing nature of the valve ensures smooth, controlled operation with near linear control, designed for ultimate flow control and low opening angles while benefiting from that enormous flow at larger opening angles. Electronic actuation provides infinite boost control strategies. Limited only by your software and imagination.
Too big? No problem; let's look at the Straightgate40
Too big? No problem; let's look at the Straightgate40 – a downsized, 40mm version of the Award Winning StraightGate, suitable for tighter engine bays and suited to lower flow requirements. Being a butterfly-style wastegate, the StraightGate40 benefits from huge flow relative to the valve size, but a smaller footprint to enable fitment in tighter confines! Again, electronic actuation provides infinite boost control strategies. Limited only by your software and imagination.
That's quite straightforward: efficiency. StraightGates are far more efficient at flowing gas, and unlike a poppet-style gas which has to turn the gas 90 degrees in operation, the StraightGate does no such thing and can flow much more. Butterfly-style valves also have a more linear flow around low lift and opening angle which means greater overall boost control. You may need to slightly re-imagine your engine bay, but once you've seen what you can do, you won't want ever to turn back.
What does Zero-Offset mean?
This refers to the type of valve design we've used and means the shaft that the valve pivots on, is right down the middle. This detail might not sound overly important until considering the turbocharger drive pressure. Traditional poppet-style gates have this drive pressure pushing against the valve, and compensation is required by way of springs and your charge pressure to balance this out. The StraightGate system, however, is different, with the valve pivoting in the middle; 50% of the valve is pushed open, and 50% is pushed closed. This virtually negates the drive pressure your wastegate is exposed to and enables all the effort available to be used toward boost control, rather than fighting the drive forces.
Turbosmart continues to show the world what electronic control is capable of in a motorsport, performance and enthusiast market. Electronic actuation means no springs, no hoses and no diaphragms. This all adds to a more direct and responsive relationship with your target boost! The 'lag' of action versus reaction with a traditional pneumatic actuated gate is a thing of the past, and you can now be predictive, rather than responsive.
Available online now or through your favourite Turbosmart Dealer, the Turbosmart StraightGate range is now even bigger (or smaller) to suit your needs!! Get the best; it's how winning is done! Turbosmart StraightGates are Engineered to win!
Here is a handy self-help guide to helping you with your Turbosmart install and answers to some of the most frequently asked questions we get here. Turbosmart recommends that you get your products fitted and tuned by a qualified technician. If you choose to install the product yourself, ensure you have all the necessary tools and technical knowledge to perform this task.
Thank you for picking up the latest Turbosmart catalogue. As we look back on 25 fantastic years of innovation and growth, we continue to look towards the future as we release some revolutionary new products that will cement our reputation as innovators and market leaders.
Please contact us here and fill out a quick form so that our team can efficiently help you!
Find products to suit your car
Contact Turbosmart to see if we have products to suit your car on the way or other solutions to help! If you have a new car we don't cover, you can also request a new product.
Custom setup and need advice?
Try our Product Advisor! This tool is designed to help you choose the right product for your project & help you choose the right Wastegate, Blow off Valve and fuel Pressure Regulator.
Nearly 30 years ago, I embarked on this incredible journey of founding Turbosmart, and as we step into 2024, I've never been more proud of the Turbosmart team. We are on the verge of our most exciting chapter yet, as we unveil a monumental achievement—our new line of cutting-edge Turbochargers. Turbosmart is more than just a business; it's a community of enthusiasts dedicated to constant innovation in our products, support, and service. Thank you for being so supportive, and here's to another year of innovation and achievement with Turbosmart! #Engineered to Win!
Building Boost Since 1997
Pneumatic StraightGate 6psi External Wastegate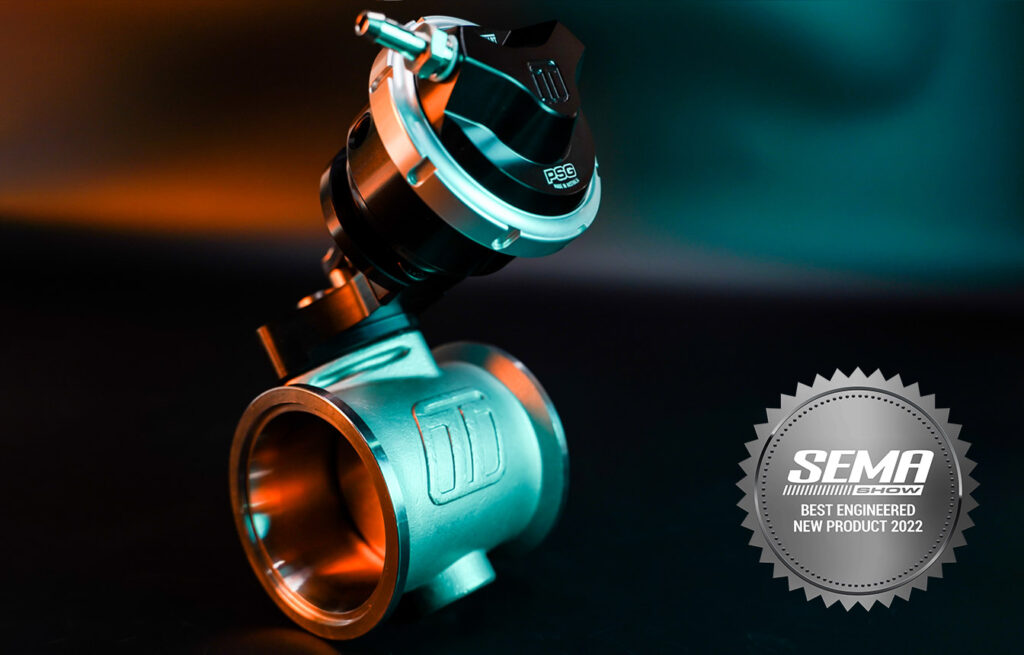 StraightGate76 and StraightGate40
Subscribe to Our Newsletter