The GenV wastegate rollout continues, Turbosmart is formally switching over production of all Gen4 50mm and 60mm wastegates to our current GenV platform.
Turbosmart is formally switching overproduction of all 50mm and 60mm Wastegates to our new GenV platform. Over the last 18 months, we have supported both the new and old range to give our customers time to adjust to the new product. This has allowed us to keep investing in our GenV output at our manufacturing facility in Sydney. We are now at the point where we have ceased producing the "Gen4" Pro-Gate 50, Pro-Gate 50 Lite and Power-Gate 60.
Turbosmart as a brand has always strived to push the envelope and offer class-leading products for our customers. At their introduction, our Gen4 wastegates offered class-leading design, flow, and overall performance. Today, we continue to push the boundaries of what's possible with boost control by providing our most innovative range of wastegates ever; our GenV range.
With the growth in popularity of our GenV range, the time has come to retire many of our Gen4 wastegate part numbers. Please review the list below when ordering and using the superseded parts numbers. If you are an authorized distributor, don't hesitate to contact your regional Turbosmart sales team for an updated price list.
Since the GenV introduction in late 2017, Racers and enthusiasts from all over the world have answered the call and have seen the benefits of these revolutionary wastegates. With substantial improvements in overall flow, materials, reliability, and thermal dynamics, it's easy to see how GenV is the most advanced wastegate range on the market.
The new GenV wastegates offer many advantages to their predecessors while being a direct fit replacement with the superseded units. The GenV range introduces greater modularity across the spectrum, meaning, for example, a 50mm size gate can be mated with a 38mm size actuator. This new functionality allows the same benefits of the superseded Pro-Gate Lite range, where more miniature actuators can be applied to larger bodies for applications requiring tighter spaces to be worked with. 
Additionally, the new GenV range introduces several benefits: strap type vband clamps, all springs included, 1/8″ NPT pressure ports, liquid cooling, indexable actuator housing, more excellent thermal performance, and higher flow rates. Please see our press release regarding the new product and part numbers to see all features.
For a full listing of discontinued items, please see below. It should be noted that spares for these products are still being supported and the Gen4 38mm, 40mm and 45mm gates will still be available for the next six to twelve months.
TS-0502-1001: Gen4 WG50 Pro-Gate50 7psi Blue
TS-0502-1002: Gen4 WG50 Pro-Gate50 7psi Black
TS-0502-1040: Gen4 WG50 Pro-Gate50 14psi Blue
TS-0502-1041: Gen4 WG50 Pro-Gate50 14psi Black
TS-0502-1201: Gen4 WG50 Pro-Gate50 – Lite 7psi Blue
TS-0502-1202: Gen4 WG50 Pro-Gate50 – Lite 7psi Black
TS-0502-1240: Gen4 WG50 Pro-Gate50 – Lite 14psi Blue
TS-0502-1241: Gen4 WG50 Pro-Gate50 – Lite 14psi Black
TS-0502-1301: Gen4 WG50LHP Pro-Gate50 Lite HP 35psi Blue
TS-0502-1302: Gen4 WG50LHP Pro-Gate50 Lite HP 35psi Black
TS-0503-1001: Gen4 WG60 Power-Gate60 7psi Blue
TS-0503-1002: Gen4 WG60 Power-Gate60 7psi Black
TS-0503-1040: Gen4 WG60 Power-Gate60 14psi Blue
TS-0503-1041: Gen4 WG60 Power-Gate60 14psi Black
Here is a handy self-help guide to helping you with your Turbosmart install and answers to some of the most frequently asked questions we get here. Turbosmart recommends that you get your products fitted and tuned by a qualified technician. If you choose to install the product yourself, ensure you have all the necessary tools and technical knowledge to perform this task.
Thank you for picking up the latest Turbosmart catalogue. As we look back on 25 fantastic years of innovation and growth, we continue to look towards the future as we release some revolutionary new products that will cement our reputation as innovators and market leaders.
Please contact us here and fill out a quick form so that our team can efficiently help you!
Turbosmart is thrilled to announce the opening of our fourth global location in Poland, Europe. This new addition to our offices in Australia, the USA and the UK will enable us to improve service and value for customers, dealers and distributors throughout Europe. Our focus is ensuring the stock and support are where you need it & available to you in your timezone!
Award-Winning
Turbo Technology
View the entire Turbosmart External Wastegate Range!
Turbosmart Anti-lag Valve Explained
Learn more about the Turbosmart fresh air anti-lag valve.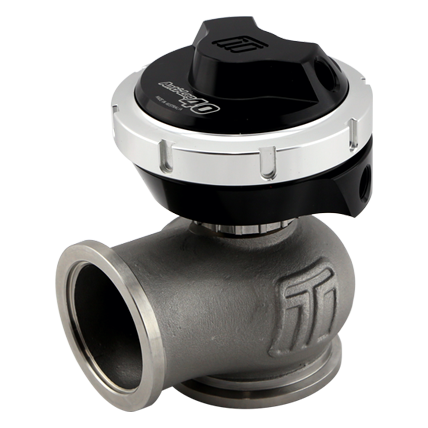 GenV Electronic CompGate40 Anti-Lag Valve