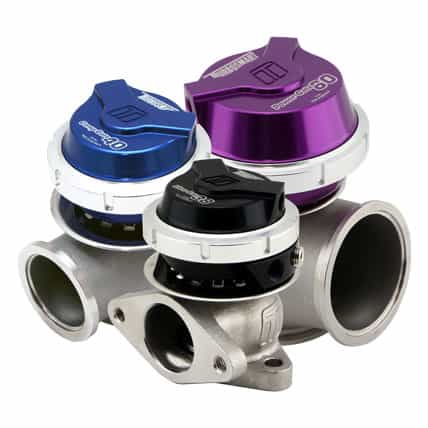 What is An External Wastegate?
External wastegates are devices that control boost. They limit the exhaust gases that flow through the turbocharger. Therefore, control the maximum boost pressure produced by the turbocharger itself. External wastegates consist of:
An inlet and outlet port.
A valve and a pressure actuator.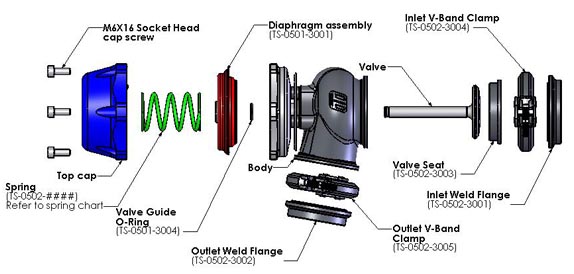 How Does An External Wastegate Work?
Boost pressure controls a pressure actuator and determines if the wastegate is open or shut. The wastegate is shut in a rest position. Furthermore, force is applied to the actuator when boost pressure is built. When the boost pressure exceeds the spring value. The actuator progressively opens the wastegate. Therefore, it will bypass some of the exhaust gases, while boost pressure is maintained at the set level. Very simply, wastegates prevent the boost pressure from climbing. This is important as it could result in a blown engine.
When is An External Wastegate Needed?
Most factory turbo systems feature an external wastegate designed to handle stock boost levels. When should you invest in an external wastegate? Here is a list of reasons why you would:
Fitting an aftermarket turbo.
Better control of the boost.
Consequently, the power output of your engine.
Most large frame turbochargers are not equipped with an internal wastegate system, and engine's that produce more than 400hp should upgrade to an external wastegate. Since a factory, internal wastegate actuator spring could become overpowered by the significant boost, limiting the maximum boost level that could be achieved.
Aftermarket external wastegates feature:
A Large inlet and outlet port.
High-pressure spring.
A Large actuator diaphragm, with a purpose to effectively control high boost pressure.
What's So Special About Turbosmart Wastegates?
Turbosmart designed external wastegates are unique because they:
Offer a superior flow path.

Wastegates are high-temperature resistant.

Engineered to outperform and outlast the competition.
Turbosmart external wastegates are used on many different model race cars, boats and planes around the world. Furthermore, a large number of World Champions use and recommend the Turbosmart external wastegate range.
Here is a handy self-help guide to helping you with your Turbosmart install and answers to some of the most frequently asked questions we get here. Turbosmart recommends that you get your products fitted and tuned by a qualified technician. If you choose to fit and set the product up yourself, ensure you have all the necessary tools and technical knowledge required to perform this task.
Thank you for picking up the latest Turbosmart catalogue. As we look back on 22 fantastic years of innovation and growth, we continue to look towards the future, as we release some revolutionary new products that will cement our reputation as an innovator and market leader.
Please contact us here and fill out a quick form so that our team can help you in an efficient way!
The last few years have been a little crazy for everyone, and we're not immune - but we have managed to expand our product range as well as our manufacturing and distribution footprint. We've continued to innovate and keep our team and their families safe in uncertain times.

Turbosmart products are all manufactured in-house in our Sydney, Australia Head Office. We've been able to support our customers throughout these challenging times seamlessly. Despite the challenges of distance, we always continued to keep the demands and expectations of our customers our top priority, making sure our solutions are in stock & well supported where & when our customers need them!
Turbosmart External Wastegate Series
The Turbosmart external wastegate range is a multi-award winning product used and trusted by enthusiasts, mechanics and top tier engineers worldwide.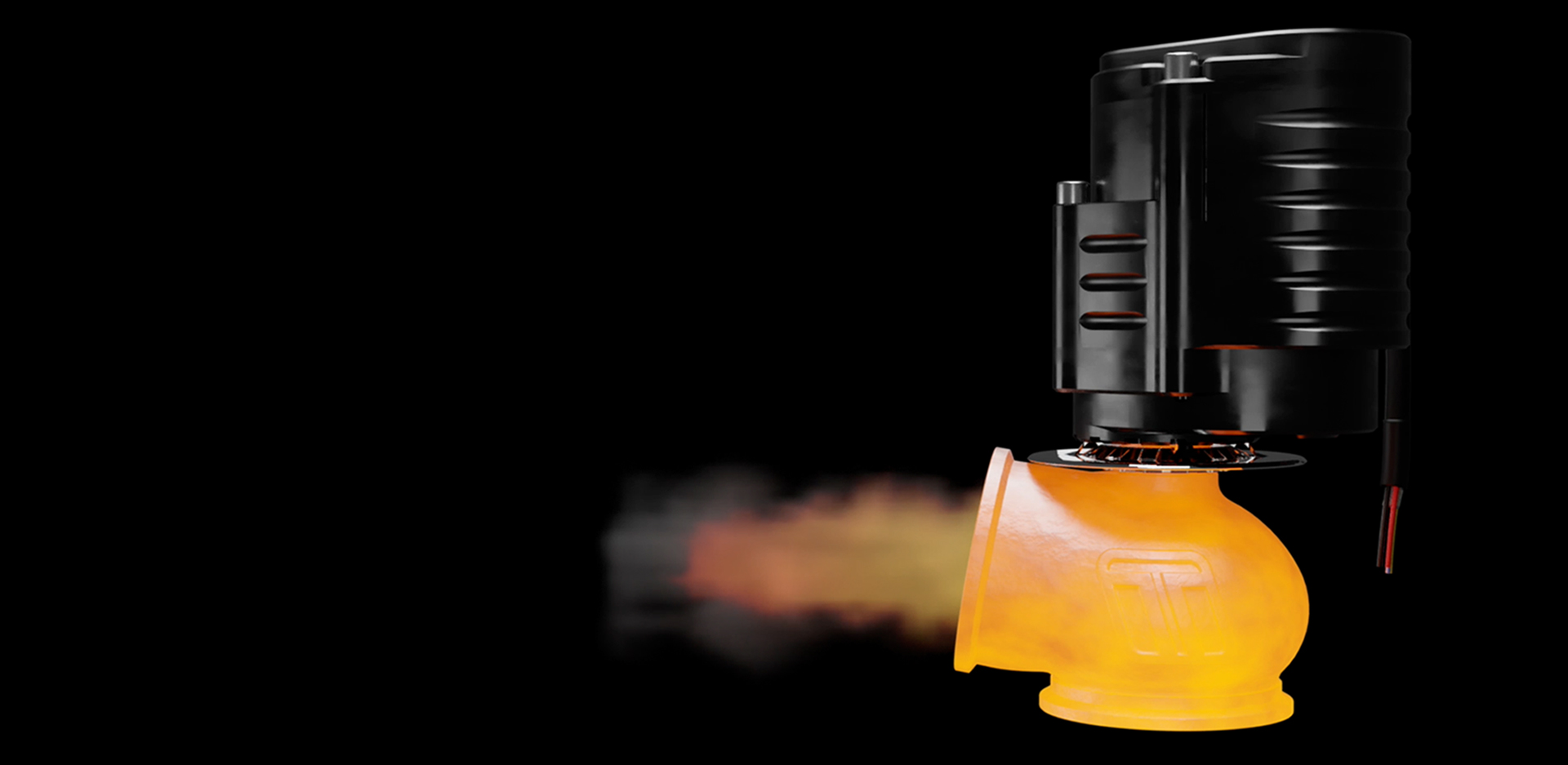 2x SEMA Award Winning StraightGate50
The StraightGate50 eSG50 from Turbosmart is a 50mm (1.97in) butterfly valve style external wastegate for turbocharged engines.
External Wastegate Springs
We carry everything to ensure that your Turbosmart External Wastegate products are always running at peak performance.  Don't settle for non-genuine parts. Make sure your Turbosmart.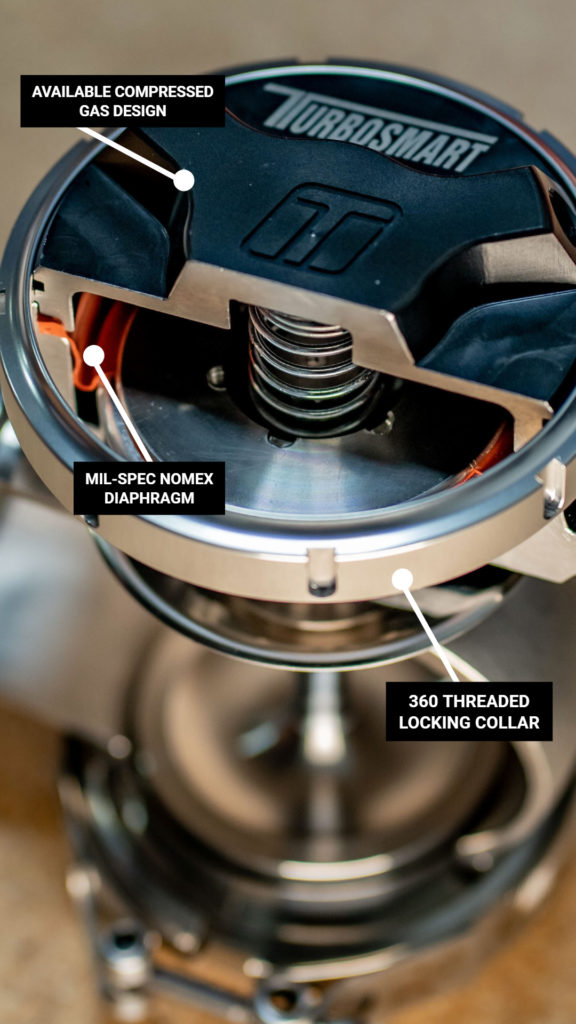 Please, Share Post Here!!!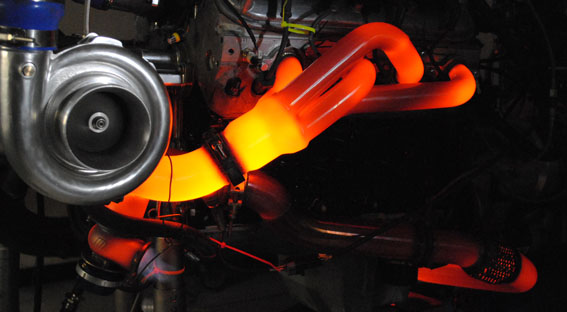 The 3 common misconceptions about external wastegates and what you need to know when choosing the right wastegate for your setup.
Read More »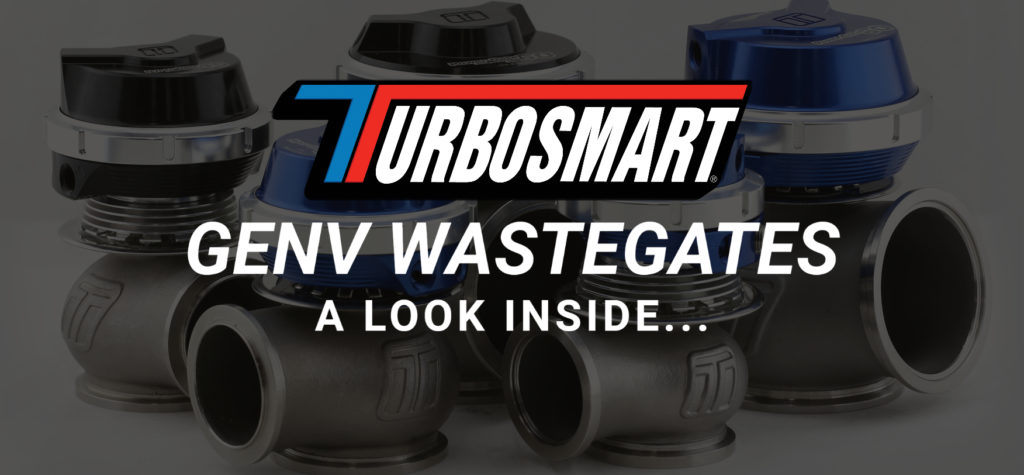 Released at SEMA in 2017, the GenV wastegate range was part of 3000+ new products unleashed on the market.
Read More »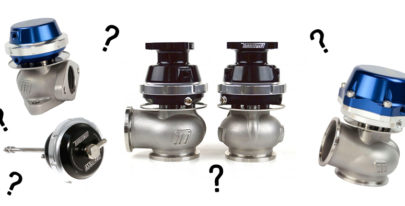 External Wastegates are one of the most commonly misunderstood pieces of the turbocharging puzzle.
Read More »