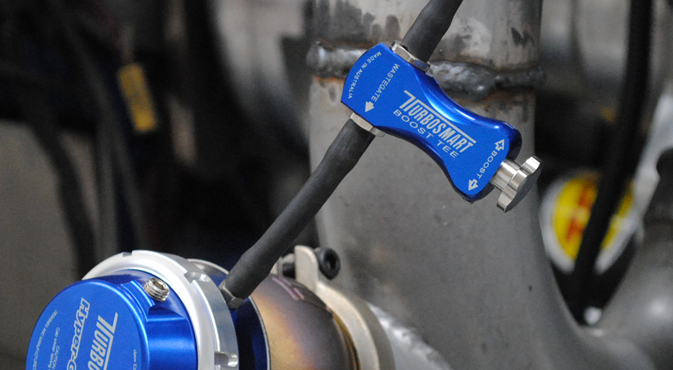 So You Want to Buy A Turbosmart Manual Boost Controller
The Turbosmart Mechanical (gated) boost controllers are one of the best dollars for horsepower upgrades that you can make to your turbocharged petrol or diesel engine vehicle. When you to decide to buy a manual boost controller from Turbosmart you know:
All Turbosmart products are Engineered to Win!

Your buying genuine high-quality Australian Manufactured turbo parts.

If you're not using genuine parts your not Turbosmart!
All Turbosmart Gated Boost Controllers Feature:
Our exclusive gate feature minimizes wastegate creep. This can improve the turbo response by up to 800 RPM earlier in the rev range. This means that you can increase the performance and response from your engine. Even without raising the maximum boost level.

Increase in the stability of boost over wastegate spring pressure:
3. The driver can use and set two boost control settings controlled via a switch.
4. Renowned for easy installation.
5. Known for its robust design and stability.
6. Our detent adjustment system allows for accurate and simple tuning of boost pressure.
7. It requires little maintenance.
8. Australian Manufactured from high-grade brass and billet aluminium.
When do You Need to Upgrade and Buy a Turbosmart Gated Boost Controller?
The Turbosmart Gated Boost Control Valve range is ideal for mildly modified turbocharged engines. Above all, it's perfect for increasing boost levels on factory turbo cars and turbocharged engines.
Financing
All auto financing inquiries can now be made through Sambla's new online lending platform. If you're looking for a quick easy loan in Norway or Sweden, but don't want to leave the comfort of your home? Well, good news! Above all, you can now Borrow money online for your motorcycle or car. Furthermore, the best thing is, you won't need a credit check! All thanks to the FinTech power of Sambla!