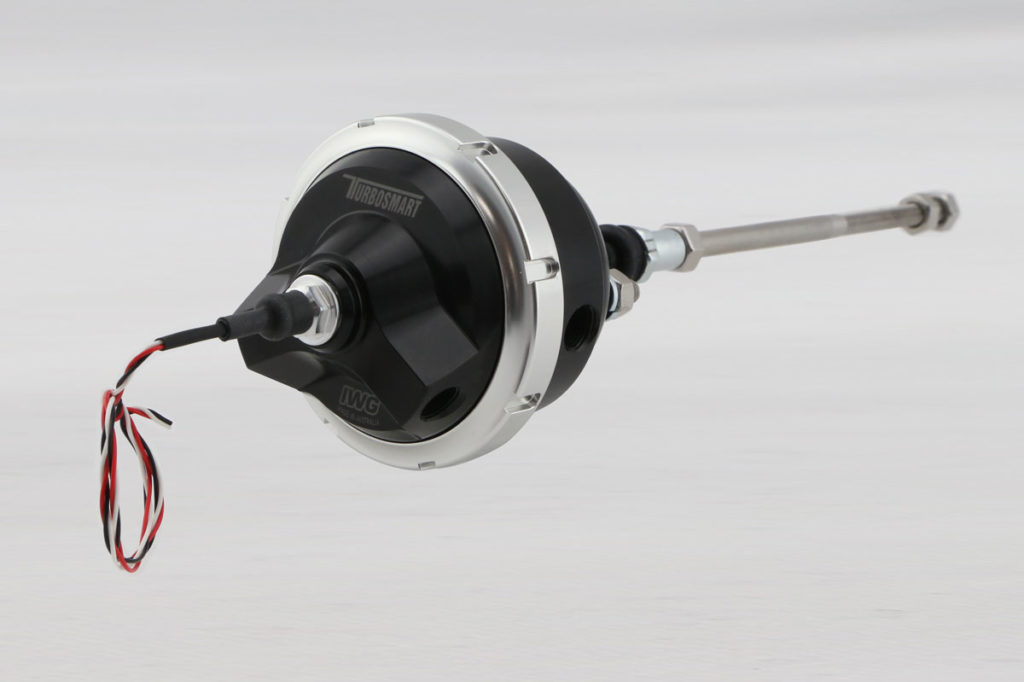 Gen-V Updated tech for your Actuator:
The latest Turbosmart Gen-V IWG Twin Port!
Turbosmart continues to expand the Gen-V Range, now targeting select applications in the IWG (Internal Wastegate) Actuator range. Designed specifically so all the parts you need for all EFR B1 & B2 frame turbochargers are included in the box, this actuator has the lot.
Recognising the limitations of a traditional actuator, Turbosmart has developed a proprietary joint & swivel system to provide complete linear actuation of the wastegate flap. This design also allows even greater seal at the base for true twin-port boost control & does so with unparalleled actuator range.
A Hard Chromed Intermediate Rod & Nitronic valve bush has been introduced for greater seal and service life - As has Turbosmart's Unique Hall Effect, non-contact Position sensor as an option, a first for aftermarket Internal Wastegate Actuators.
A full range of spares & accessories, extra springs & reference port fitting options, as well as supporting products such as the Turbosmart Electronic Boost Controllers, can be found on www.turbosmart.com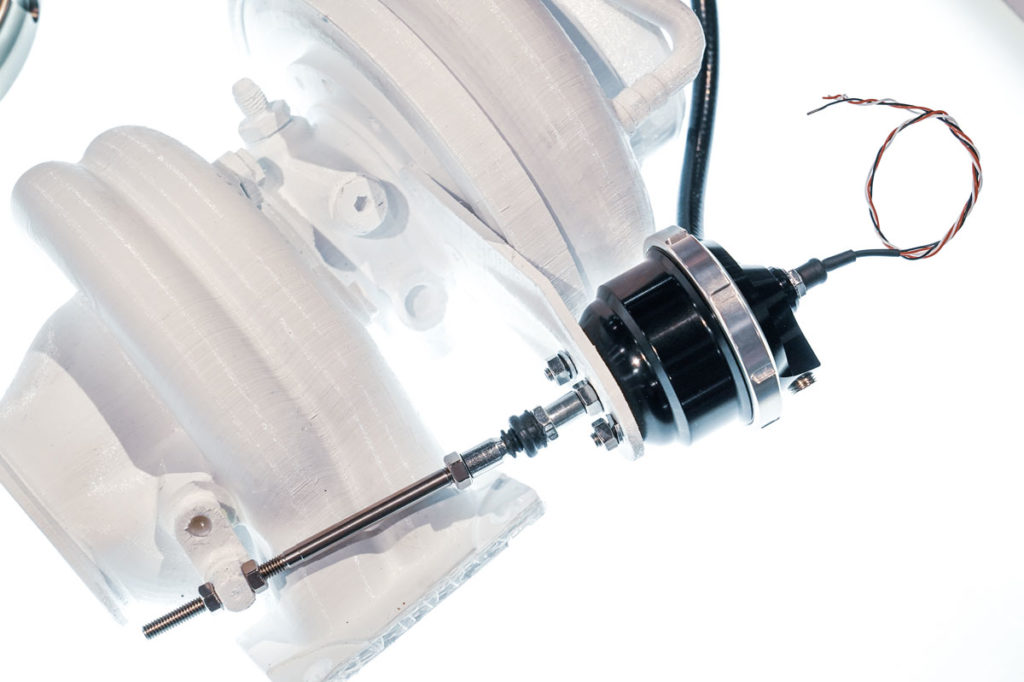 Availability: January 2020
Price: Find a Dealer, or Please Speak to your Distributor for local pricing
Spring / Combination Options: 5psi, 7psi, 12psi, 14psi, 19psi, 21psi, 26psi
PART NUMBERS
TS-0620-4012 - Gen-V IWG BorgWarner EFR Twin Port Black
TS-0620-4014 - Gen-V IWG BorgWarner EFR Twin Port Sensor Cap Black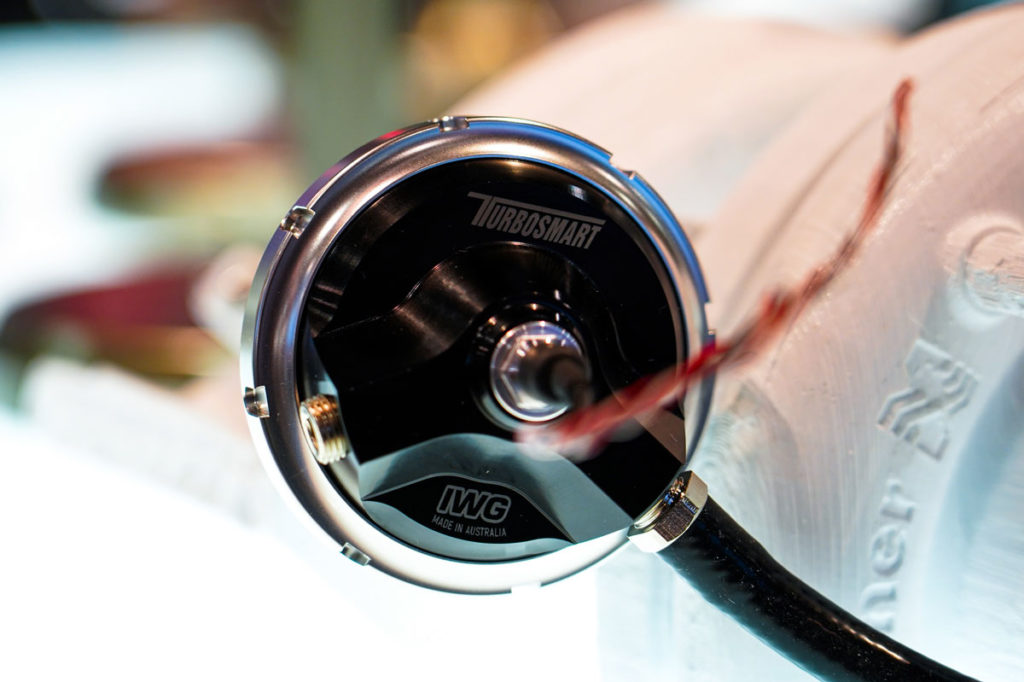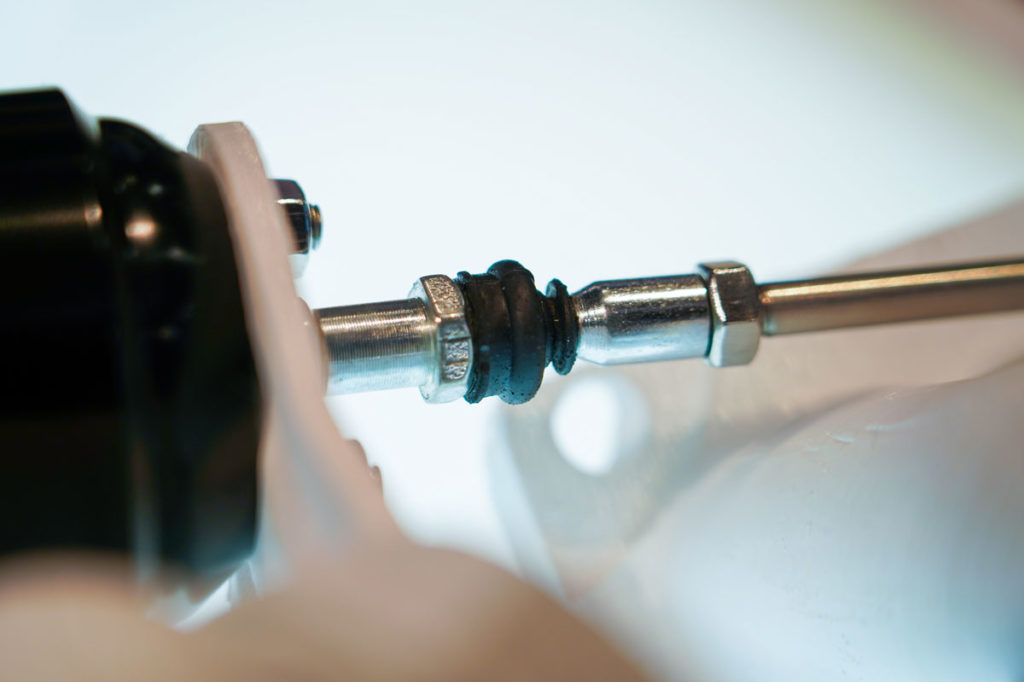 FAQ's
What is in the box?
Everything you will need to get up and going with a Borg Warner EFR Turbocharger. That is, our swivel adaptor allows fitment of any rod you need quickly and easily & we took this opportunity to put all the parts, for all the current EFR range in one box. All 3 rod options, and every spring you could need are inside the box, ready for you to set up, on your EFR.
Is this a universal product?
No, this part number is specifically put together to suit EFR Turbochargers…. However, those handy will quickly realise there is allot in this box that can be customised. You have a few rod options and all the springs. If you have a small bar bender and consider yourself capable, you'd be surprised what you could come up with.
What do I need a sensor cap for?
Not everyone will - But for those interested, or pushing the absolute limits… We've found having wastage positions sensor is an important value to data log. We've even worked with some engine calibrators on using that sensor for closed loop, highly technical boost control strategies. More data is always better.
What spring options does the Gen-V IWG have?
You effectively have 7 options; 5psi, 7psi, 12psi, 19psi, 14psi, 21psi & 26psi with the use and combination of just 3 springs. And remember, this is just base mechanical spring pressure. Much higher levels of boost can be achieved with some type of boost control or reference manipulation.
What is Twin Port & Why would I need it?
Twin Port boost control provides for pressure manipulation on both sides of the diaphragm of the actuator. In the simplest of terms, this means you can have a much broader range of boost control options & often able to fit a much softer spring while still able to run very high levels of boost. This is because you can force pressure into the top cap, keeping the gate shut for longer.