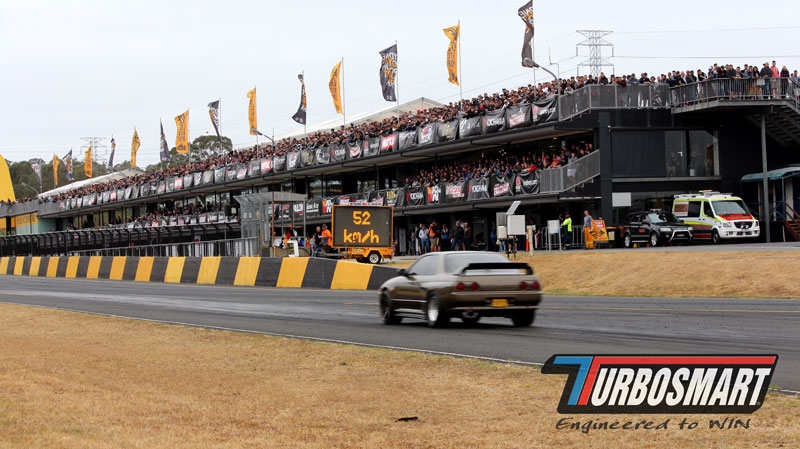 2008 - Turbosmart is a Proud Supporter of WTAC
Turbosmart has been a supporter of the World Time Attack Challenge, from before it was even the World Time Attack Challenge! Rewind back to 2008 when event founder Ian Baker rushed back from a trip to Japan and decided he needed to make a single-timed lap event a "thing" in Australia. He managed, in a couple of short months, to bring together enough support to host "Superlap Australia" at Sydney's Oran Park Raceway. Turbosmart was onsight that day as an event partner and trader and we've not missed an event since!
While 2008 was a huge success, much was learnt as Ian recalls in his book, One Perfect Lap and while he had people lined up from all over Australia to attend Superlap 2009, this was the last year Oran Park would be the Australian home of Time Attack as it had sadly, been sold to property developers for rezoning and eventual demolition.
Eastern Creek Raceway as it was known at the time was in a different league to Oran Park and while the logical option, was a huge cost and required some creativity to fill and pay for. International teams might do the trick! Thought Baker and the World Time Attack Challenge was born.
2010 - First WTAC at Eastern Creek
2010 saw the very first World Time Attack Challenge at Sydney's Eastern Creek Raceway, located 40 km west of Sydney's CBD. Ian and his title sponsor Yokohama managed to get some of the wildest teams and cars at the time from all over the world including the Tomei Subaru WRX, Panspeed FD RX-7, Cyber EVO R-Magic RX7, Sierra Sierra Evo from the USA… This was now a World-Wide challenge and every year since (let us leave COVID out of it) the event has seen challengers from all over the world show up and do their best in front of everyone watching, for that 'One Perfect Lap'.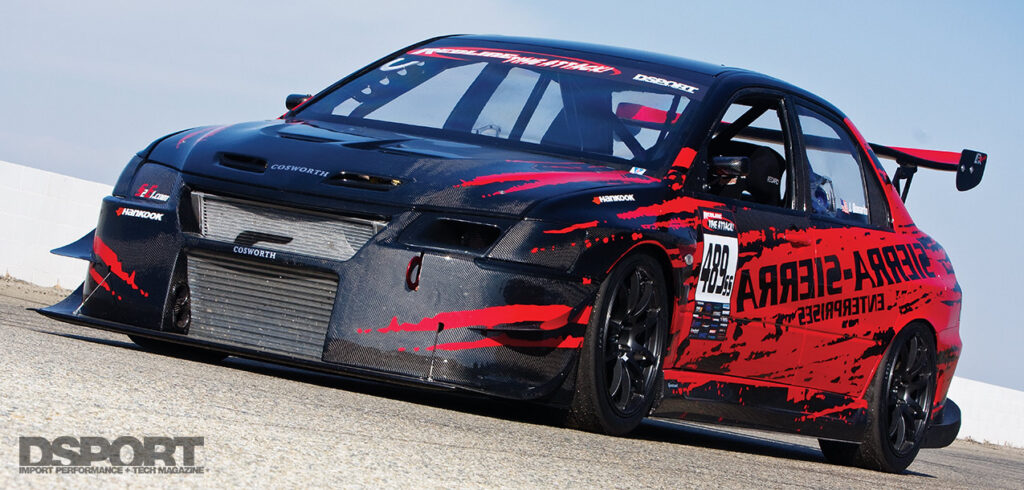 The Cyber EVO with its wild (at the time) aero took podium honours with a 1.30.5870 and truly put the 'World' in-World Time Attack Challenge. The Sierra Sierra EVO was a close runner up and a mix of world-renowned and local Australian home-grown builds filled the remainder of the seedings. Turbosmart was on hand to compete in our RX7, powered by a 13B Turbocharged Rotary, albeit in a relatively modest Tarmac Rally guise.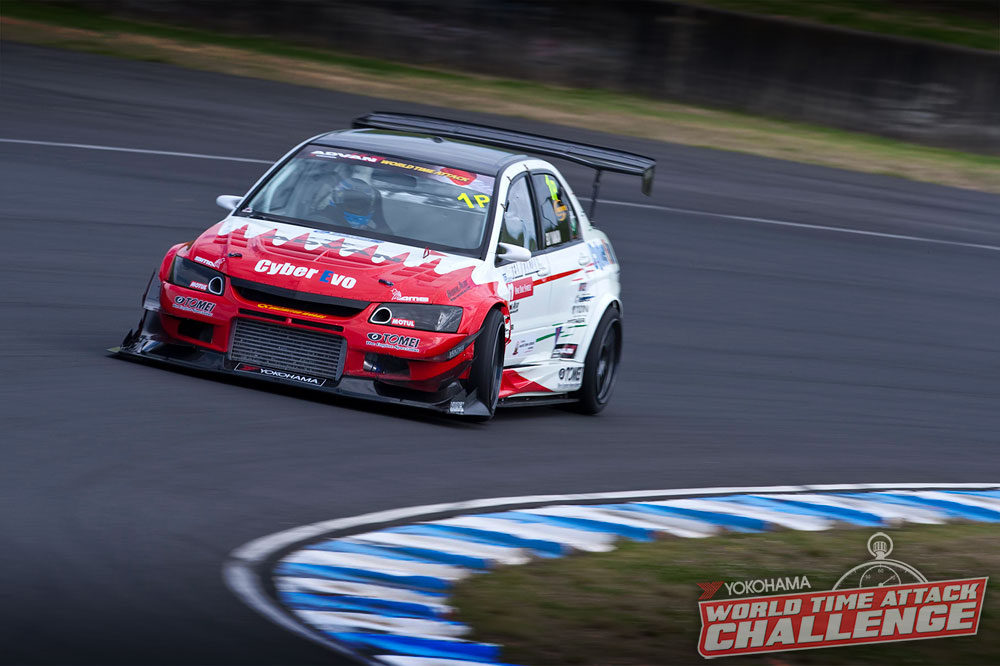 2011 - Introduction of the Kompact Blow-off Valve and IWG75 Internal Wastegate Actuators
2011 saw a return to Eastern Creek and Turbosmart had decided not to arrive unprepared. Somewhat of a skunkworks project meant the Turbosmart RX7 was back with more power, more brakes, more aero and less weight, all upgrades were performed in-house by our engineering team in their spare time for a little fun while otherwise busy expanding the Turbosmart range with the introduction of the Kompact Blow-off Valve and IWG75 Internal Wastegate Actuators…9th in Open Class in the hands of (now) General Manager Stewart Mahony was a rewarding result for our skunkworks after hours project car which, while fun to drive, was a true handful!
The Sierra Sierra EVO & Cyber EVO Battle
The Sierra Sierra EVO and Cyber EVO fight for first place was where the action was, this epic battle was won by the Cyber EVO at the hands of Tarzan Yamada making it 2 from 2 by the narrowest of margins with a 1.28.8510 lap. The talk at the time was all about the difference in split times, with the Cyber having less power but more aero benefiting from high corner speed and the Sierra car making bulk horsepower and incredible straight line speed down the front straight!
2011 was pivotal in our opinion. Why? A relatively unheard of S13 came in 10th place, it was built by the guys at MCA suspension and would become well known soon enough, nicknamed the Hammerhead. Scorch Racing also made their WTAC debut and Under Suzuki quickly became the people's champion. Mild mannered dentist by day, Time Attack driver and car builder by night!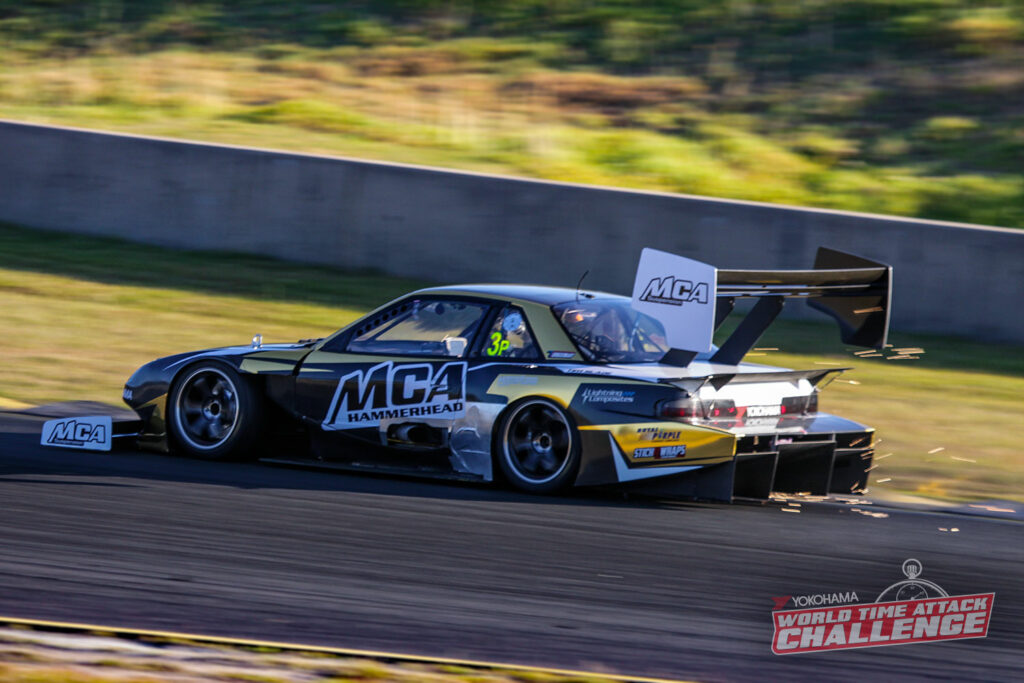 2012 The aero era really began… The NEMO Evo showed everyone what they were missing: Aero. This surprise Australian built package stepped onto the podium with a blistering 1.25.020 for victory with the Tilton EVO, MCA Hammerhead and Scorch Racing all behind with lap times starting with 1.27 and 1.28… Things were heating up! Honorable mention at this point too, a little Honda CRX driven by Rob Nguyen creeped into 7th position – Ever heard of Mighty Mouse?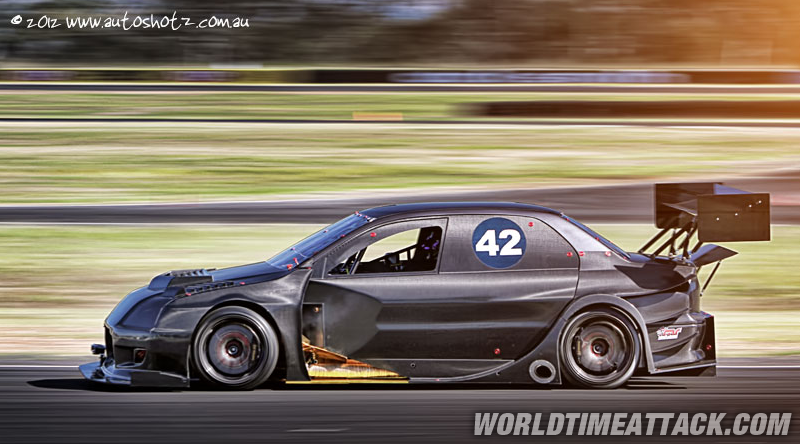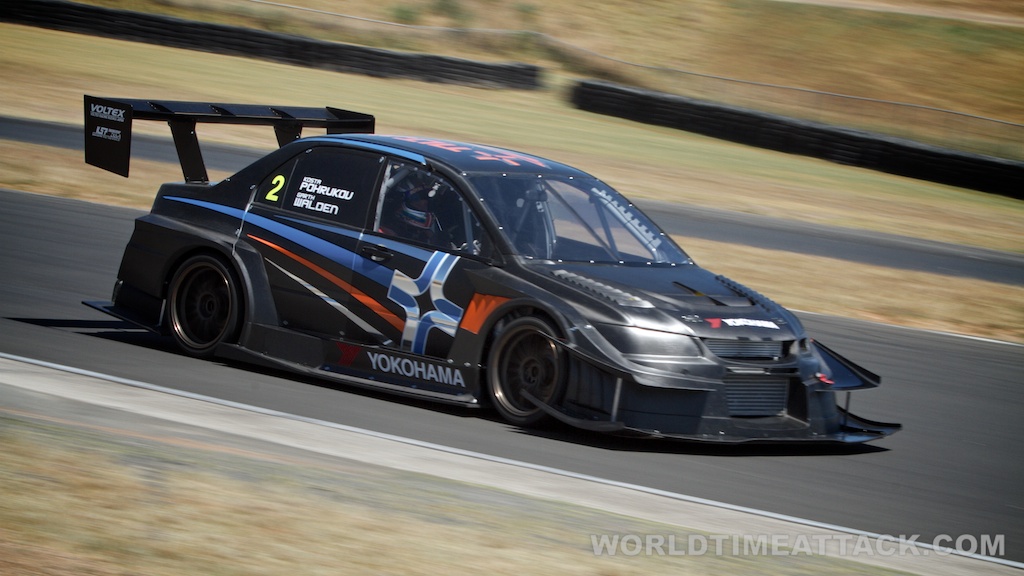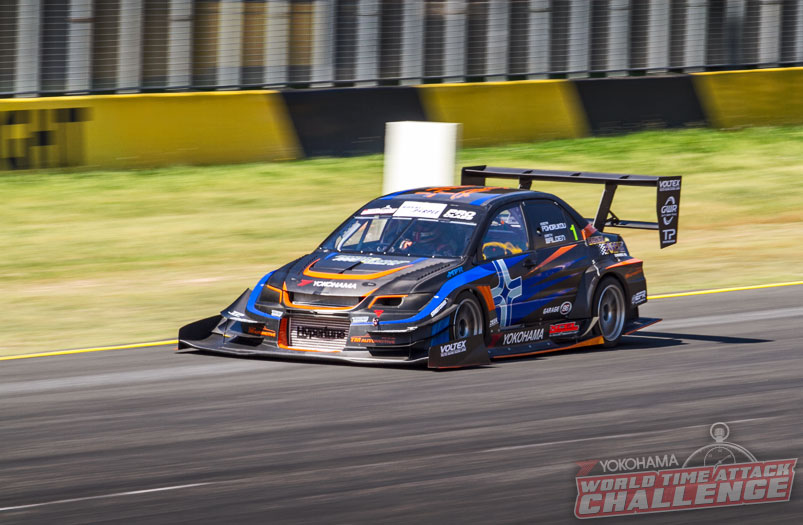 2013 - The birth of Turbosmart Flying 500
Early in 2013 Ian Baker, WTAC Founder had a thought 'What if we could find Australia's fastest street-style cars and what if we pit them against each other on the main straight at Sydney Motorsport Park during WTAC…?' A quick call to Turbosmart HQ and the Turbosmart Flying500 was born!
2013 saw the lap times tumble again with the Tilton Interiors EVO taking top honors with a 1.24.855 with the NEMO EVO and the Scorch Racing S15 both in the 1.27's behind it. The rest of the field looks and starts to wonder where a 1.24 comes from when it was only 2010 when 1.30 seemed mind-bending for what is basically a modified street car!
The Turbosmart Flying 500 was where the lunchtime action was, however, and 2013 saw the introduction of this as an expansion of the WTAC festival! The rules were simple, the car must have number plates, two front seats and radial tyres. The race starts with a rolling start to 90km/h then a full throttle sprint to a finish line approximately 500 meters down the track. The fastest top-speed wins! This unique format brought huge powered street cars to the main straight of Sydney Motorsport Park! This was the first year of many, pitting street-registered cars punching out well over 1000HP against the clock to see who could put the most down and hang on!
World Time Attack 2014 saw the return of the Turbosmart Flying 500 with a bright yellow R32 from Queensland known as NITTO 2 taking the win. This car was arguably and unofficially the start of the GTR power & ET wars that is still alive, healthy and incredible to this day!
Credit to Motive Video for the Video.
Back on the main circuit, the Tilton Interiors EVO makes it back-to-back wins with a 1.24.8412. MCA Hammerhead puts V8 Supercars legend Shane Van Gisbergen in the car for a P3 only just pipped to the P2 by a Japanese dentist, and the people's champion, Under Suzuki in his Nissan S15!
2015 - Its All About Boost & Aero
WTAC 2015 and who could forget the WTAC marketing team's Meghan Tranor parody "It's All about boost and Aero" Tilton made it a three-peat with a 1.23.770 and again, both the MCA Hammerhead Nissan S13 V2 and Under Suzuki with his S15 making up the podium. There is, however, a very interesting-looking Porsche in the paddock this year called the RP968… Watch this space!
The Turbosmart Flying 500 is back for 2015  it's 3rd consecutive year and another GT-R has won, this time it's an R34 GT-R from Sydney based tuning shop, Just Engine Management.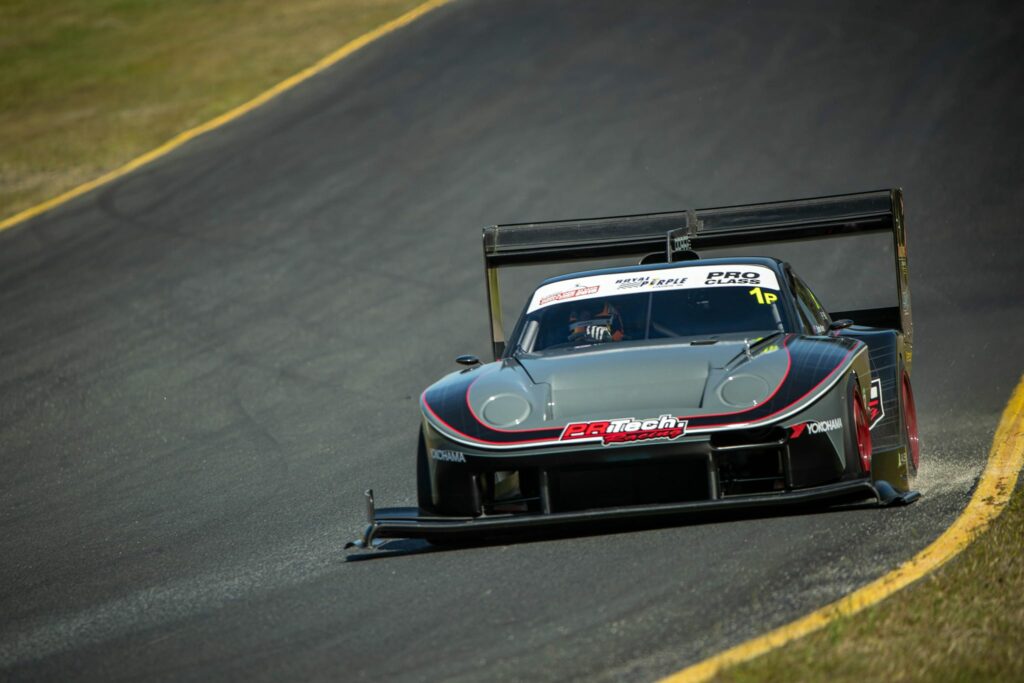 2016 - Tim Slade MCA Hammerhead
2016 See's the MCA Hammerhead finally reached the top step when Tim Slade pedalled it to a 1.22.1920, this time with the RP968 Porsche now right behind him in 2nd with a 1.23.038. Suzuki Under was back and rounded out the podium taking 3rd place with a 1.23 as well!
WTAC17 saw Tim Slade back on the top step with the MCA Hammerhead with a 1.20.971, continuing its winning streak again with both the RP968 Porsche and Under Suzuki in his S15 nipping at his heels with 1.21's rounding out the podium. 
Andy Forest's Fastest Subaru
More #TeamTurbosmart excitement came when Scotsman Andy Forrest arrived and put his GC8 Subaru firmly in 'the fastest Subaru in Time Attack' spot with a 1.26.276… A ground-up rework of the car he brought to Australia in 2015, now nicknamed the Stormtrooper!
Will from PZtuning Motorsport in Canada also came with his #TurbosmartEquipped and  'America's' Conquering Honda Civic placing a respectable 2nd behind Pro Am Veteran Rob Nguyen in the Mighty Mouse Honda CRX.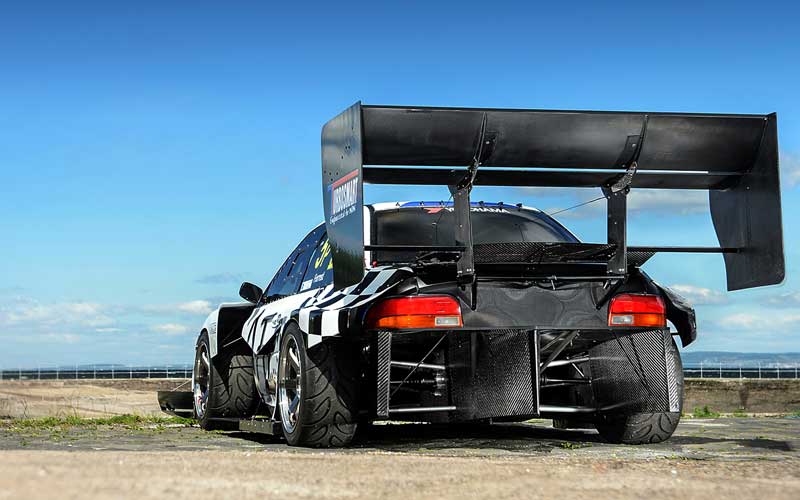 Check out our Q&A with Andy Forrest Team Turbosmart Ambassador we did just before his trip to Oz back in 2017 HERE
2018 - The Unbreakable 1:20 Barrier
2018 saw the breaking of what was once considered the unbreakable 1:20 barrier. RP968 took the crown with a 1.19.8250. At the start of World Time Attack, 1:30's seemed insane and now we're seeing teams dip under 1:20 toward the lap record of 1.19.142 set in a A1GP car by F1 legend Nico Hulkenberg. These might be heavily modified cars we're talking about, but they're based on production cars and still running semi-slicks. Anything starting with 1.19 is genuinely insane!
2019 - Open Class Podium - Turbosmart Equipped
2019 See's the RP968 back on the top step with a 1.19.2770! Remember the A1GP record of 1.19.142?? The MCA Hammerhead is in P2 and the Tilton EVO in P3 with equally respectful times.
What is the secret to going so fast? Well, there are plenty of race engineers involved these days with a host of different answers… But as of 2019, just before WTAC would take some well-deserved (but forced) time off, there had not been a car on the World Time Attack Open Class podium, that was not Turbosmart Equipped. Just saying.
Speaking of Turbosmart… The Flying 500 continued in 2019, this time with a tweak: Workshop Battles! Now, instead of an open invite to any high-powered cars crazy enough to go up the main straight at SMSP, we open the invite to workshops wanting to go head to head & show us their wares!!
Watch Barton Mawer's in a car of the WTAC record-breaking 1.19.277 Lap of Sydney Motorsport Park in the Turbosmart Equipped RP968 Porsche! This puts the PR968 Team 0.135 seconds away from the outright SMSP lap record!
Video Credit to Motive Video
2022 - Turbosmart's 25th Anniversary Celebration
Covid and the Long Winter. Let's not go there.
2022 and The World Time Attack Challenge is back, as is the Flying 500! Turbosmart was proud to sponsor the 'Road To WTAC' series, We were also busy celebrating our 25th Anniversary onsight during the festivities! Turbosmart took the opportunity to dig out our 2011 spec Rx7 and enter Open Class with CEO and Founder Nic Cooper at the wheel!
The Flying 500 found a new timeslot of 5-6 pm which was right on sunset and the entire Turbosmart Australian team celebrated above the pits while watching on!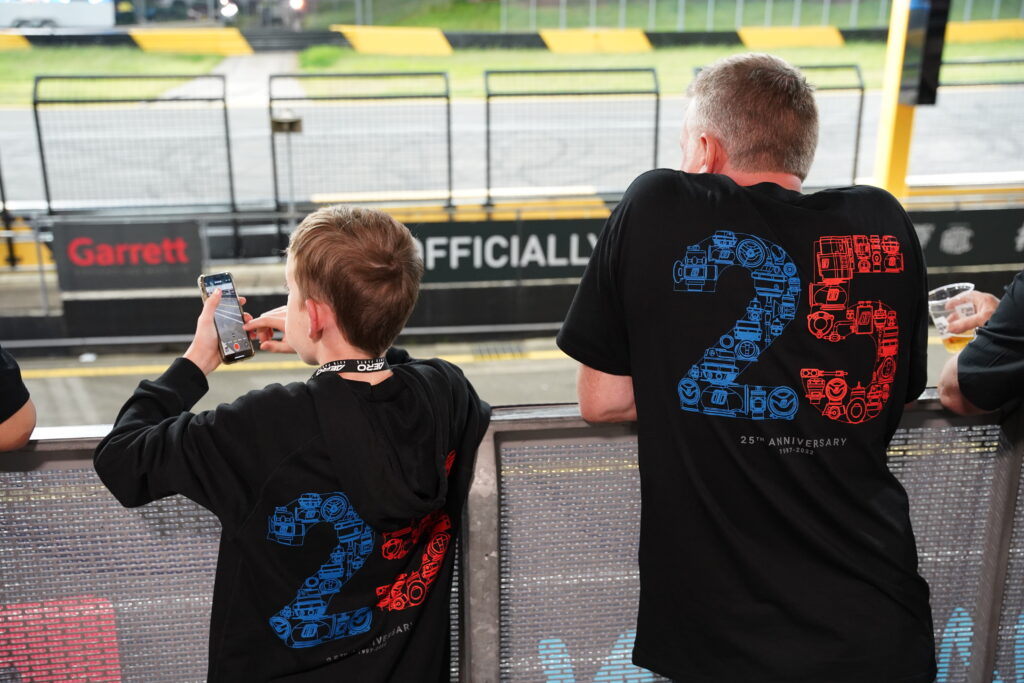 Video Credit to Motive Video.
What does 2023 have installed?
We can't wait! We also believe the move to accept slicks over semi-slicks in the top-tier classes surely has to mean that the A1GP record is in trouble. Time will tell, no doubt it will be another sellout crowd as the WTAC team certainly knows who to put an order for weather in because it's always perfect… a little bit creepy really!?
Turbosmart Flying 500 Head to Head
Turbosmart Flying 500 // Head to Head – Turbosmart is excited to announce the Flying500: Head to Head! A change to the Flying500 format; this new format will see cars running side by side at Sydney Motorsport Park, competing for the title of 2023 champion!
Team Turbosmart will be there again in attendance with some cool new products on display, a massive apparel sale, top-notch advice and all the usual merchandise while keeping one eye on the screens for that one perfect lap! Come on down to say hi and if you haven't already head to www.worldtimeattack.com and get your tickets NOW!
Where is #TeamTurbosmart? The Turbosmart Tribe runs deep locally, and abroad – Want us to dig up the whereabouts of your favorite Turbosmart Equipped Time Attack Weapon? Shoot us a message on your favorite and we'll do a little digging for you!
Grab yourself some Turbosmart Merchandise.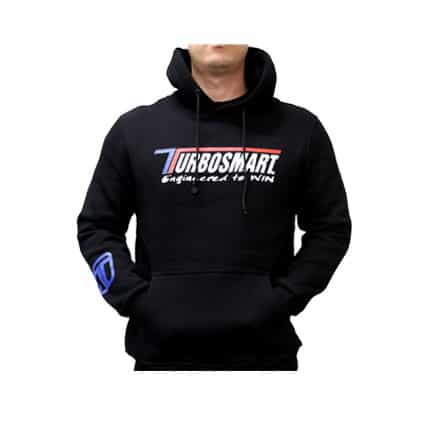 Grab yourself some Turbosmart Merchandise.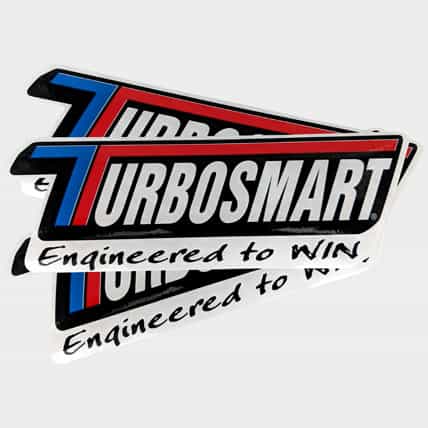 Subscribe to Our Newsletter